We all know that Spain is a country synonymous with art, natural beauty, heritage and liveliness. But did you know that Spain is one of the world's most visited tourist destinations?
Besides this, Spain is also the home to the oldest restaurant in the world. Located in Spain's capital, Madrid, Restaurante Botín was opened in 1725 and has been serving people since then.
From sports aficionados to history lovers, you can find a diversity of interesting people here. Spain, infact, has produced some of the world's greatest artists.- Valazuez in the 17th century, Goya in the 18th and 19th to Picasso, Miró and Dali in the 20th. And now, we exactly know where Spain's vibrancy stems from!
Spain also has a happening night life. Infact, majority of the cities in Spain come to life after dusk. They party every night and enjoy themselves to the hilt.
And if the heavenly bodies in the universe fascinate you, then Toledo must be on your bucket list because the night sky there will give you ample of opportunities for stargazing.
Read Also: She Loves Barcelona: Travelling Solo Through Spain
And then, you can always enjoy the festivals of Spain. From La Tomatina to Pamplona bullfighting fiesta, the kind and the number of festivals that Spain celebrates is intriguing.
Besides that, if you are a nature lover then La Sagrada Familia is the place to go. Situated in Spain's Barcelona, it is architect Antoni Gaudi's most celebrated work. This architectural marvel symbolises nature in a lot of ways. The building's interior structure is supported by large pillars resembling trees. One pillar has a turtle at its base, and another a tortoise in order to show the balance between land and sea. The helicoidal columns were designed using the orbits of stars. This is again inspired by nature.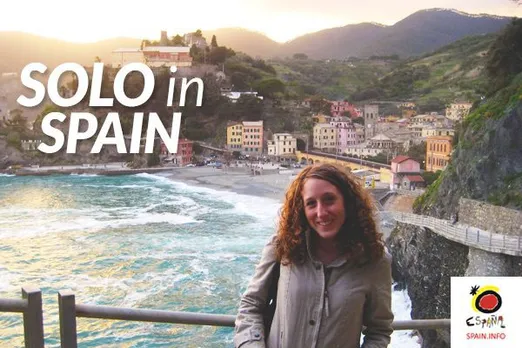 Women travellers to Spain by SheThePeople.TV
In a country that brims with life throughout the year, there is so much to explore and discover here.
And especially if you are woman, it is the perfect opportunity for you to usher freshness in your life by embracing everything beautiful that the country has to offer. While doing that, you will realize that there are so many things that no one told you about Spain.
Video Courtesy: Byond Travel
Read Also: The 7 Experiences That Will Never Make You Leave Spain