The year 2015 was a phenomenal year for women in movies. According to a study conducted by the Center for the Study of Women in Television and Film, among the top 100 grossing Hollywood movies released in 2015, 22% had a female protagonist. How's this for a quick comparison? Only 10% of the films in 2014 had a female lead!
Also Read: Pink as the new colour 'purple'?
Well, the trend has continued in 2016, and even in Bollywood. Where before actresses used to worry about their 'shelf lives' and not having enough meaningful roles to choose from, now female stars can pick many more interesting characters to play. Indeed, some of the most anticipated movies, and some of the biggest hits of the year are about strong female characters and their unconventional stories.
Here are 7 feminist much watch movies of 2016:
1.  Parched- This is a story about four women living in rural Rajasthan. Even though they live in a society which venerates patriarchal traditions, the women manage to break boundaries and find their freedom.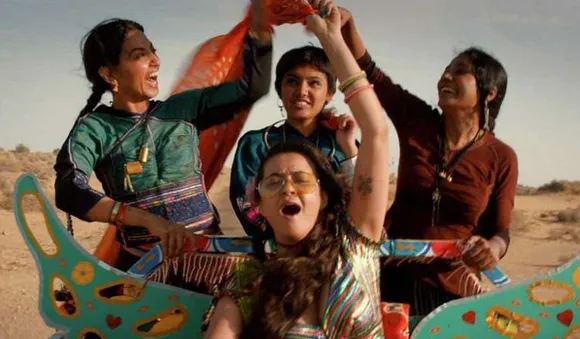 Also Read: Parched: A Beautiful Film About Women (But Also About Men)
2. Pink: The much talked about movie features Amitabh Bachchan in the role of a veteran lawyer who has taken it upon himself to defend three women who have been wrongfully accused of a crime they did not do. Bachchan gives examples of how social and moral codes differ for men and women. For example, he points out that drinking is considered immoral for women while it is only a health hazard for men.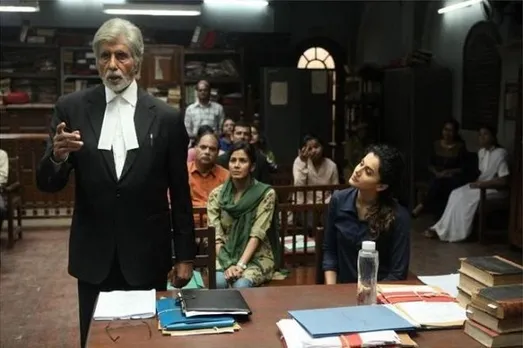 Amitabh Bachchan in Pink: The lawyer who saves the day
Also Watch: INTERVIEW: Do we ask a man if he's a virgin? Shoojit Sircar on his film PINK
 3. Queen of Katwe: Mira Nair's Queen of Katwe is about how a Ugandan girl, living in the slums in Katwe, overcomes all odds to become a world chess champion. It's based on a real-life story, too!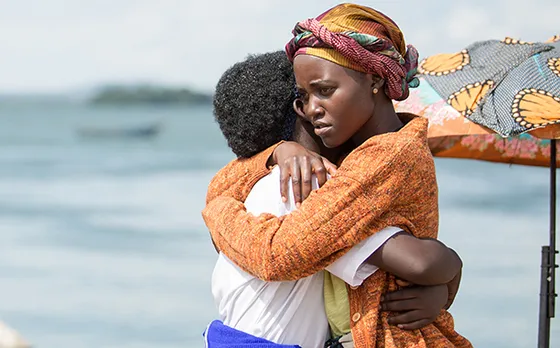 Source: Entertainment Weekly
4.  Neerja: The Sonam Kapoor starrer is based on the real-life story of air hostess Neerja Bhanot, who was on a flight which was hijacked by terrorists. The film shows how this brave lady gave up her life to save the lives of the other passengers on the plane.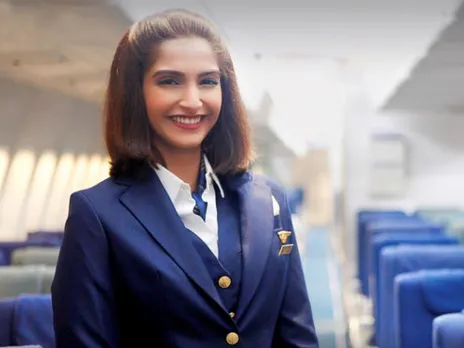 Source: FilmCafe
Also Read: She died so others might live': 6 things to know about Neerja Bhanot on her birthday
5.  Dangal: Aamir Khan plays the father of wrestling champions, Geeta Phogat and Babita Kumari. At first he does not believe that women can wrestle well. However, after he quickly changes his mind after he sees just how much potential his daughters have.
This is one of the most anticipated movies of the year. Its trailer garnered 30 million views within just three weeks of its release!
Watch the trailer here:
Also Read: Years After String of Feats, Wrestler Family Fights For Their Due
6. Lipstick Under My Burkha: The movie which stars Konkona Sen Sharma, Ratna Pathak Shah, Aahana Kumra and Plabita Borthakur, is about how four women from patriarchal small towns try and express themselves via small acts of rebellion.
Lipstick Under My Burkha to premier at Tokyo film festival (Feature Image Credit: Mid day )
And if you love animated movies this film promises to be very cute and inspiring!
7.  Moana: Moana, daughter of the chief of a mystical Polynesian island is chosen to go on a voyage with the demi-god Maui, in order to save her village.
Watch the trailer here:
Must Watch Video: Is Bollywood scared of feminism?