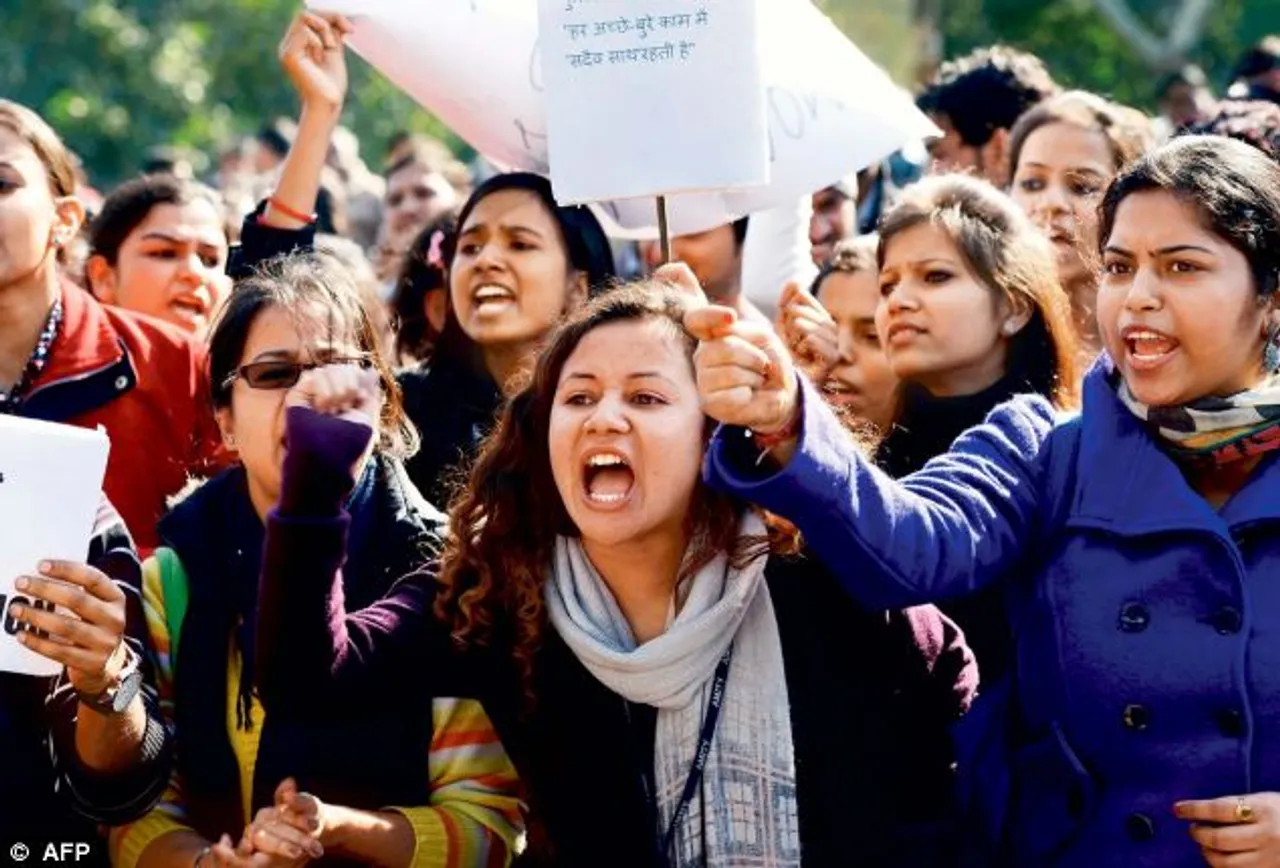 Women activists are not afraid to voice their opinion, be it Arundhati Roy, Medha Patkar or Irom Sharmila. These women fight bravely for the causes dear to them. And the next generation is no less, whether it is women fighting for abortion rights, access to technology, or against Triple Talaaq.
Here are 5 among hundreds of stories of women who are taking the responsibility of initiating change in various sectors. Hopefully, reading these stories will inspire you as well!
1. Sofia Ashraf
Sofia Ashraf shot to fame after her video "Kodaikanal Won't' went viral. The video is about how Hindustan Unilever's manufacturing operations dumped toxic mercury in Kodaikanal, poisoning its workers and the forest. "Kodaikanal won't step down until you make amends now" she raps in the video.
The video even reached Paul Polman, CEO of Unilever, who tweeted this:
Working actively solution kodai #UnileverPollutes for several years already Determined to solve.Need others too and facts not false emotions

— Paul Polman (@PaulPolman) August 6, 2015
Watch the video below:
Ashraf, who is currently a content creator at Culture Machine, has recently released another video, DOW vs Bhopal. In the video, she urges the US Department of Justice to stop shielding Dow Chemical Company -- which was responsible for the Bhopal gas leak from the Union Carbide factory 32 years ago -- from India's summons in court.
Watch the video below:
2. Trisha Shetty
UN Young Leader, TrishaShetty, is the founder of SheSaysIndia which aims to create an environment of zero tolerance against all levels of violence to women. The online portal educates readers on relevant laws and procedures to help victims get acquainted with their rights and to empower them to report sexual crimes. Shetty started the website when she found that there was a significant lack of information on India's laws against sexual violence on the internet.
Her organisation has also developed a Sexual Violence Prevention & Education curriculum for colleges. SheSays is also mapping the closest help-agencies (Police Stations, Hospitals, vetted Psychiatrists & Psychologists) across several cities to help women in distress seek aid.
SheSays fights for issues such as the Sanitary Napkin Tax, Right To Pray, Uniform Civil Code and Criminalisation of Marital Rape. Shetty is also partnering with Global Citizen India to petition for Sanitary Napkins to be available tax-free across India.
Shetty spoke about how women should  report sexual mistreatment at any level, at the Feminist Conference, organised by SheThePeople.TV, and empowered by UN Women.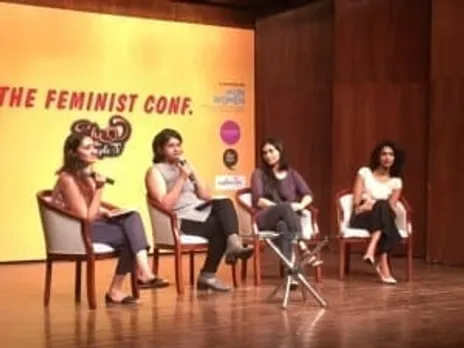 Source: Shethepeople
She said that many women do not report cases of sexual misconduct because they fear that they will be stigmatised, and that as more women speak out, this fear will reduce.
Also Read: Obeying the letter of the law, ignoring the spirit of it: Trisha Shetty on Nirbhaya case
3. Deepika Kurup
American Indian, Kurup's story has become popular around the world. She designed a water purification system in her early teens and won a host of prizes for her invention worldwide. She is touted as one of the most talented students in Harvard's freshmen class. The 17-year-old says that she saw children drinking polluted water on a trip to India. After doing some research, she learnt that one-ninth of the world does not have access to clean water, and this information made her want to make a difference. In 2015, Kurup was  featured in the Forbes 30 Under 30 in Energy list.
Watch a video which explains her water purifying invention below:
4. Trupti Desai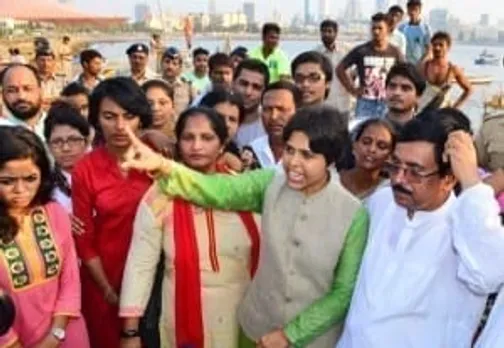 Source: Rediff
Trupti Desai is the founder of Bhumata Brigade, which fights for women's access to spaces of worship. The 31-year-old has led hundreds of women into temples which do not allow women into their inner sanctums. She has forcefully entered the Shani Shingnapur Temple, the Mahalakshmi Temple, and the Trimbakeshwar Shiva Temple, often in the face of violence. Earlier this year, she made two attempts to enter the Haji Ali Mosque's inner sanctum. She was able to enter the Haji Ali sanctum during her second attempt.
She was one of the women who drove the Bombay High Court to rule that women should be allowed access to all places of worship. She also campaigns against sexual violence, and has launched a program called Taigiri Pathak, where teams of women station themselves outside public places in order to ensure that any man who is harassing a woman is caught and taken to the police station.
5. Dr Krithi Karanth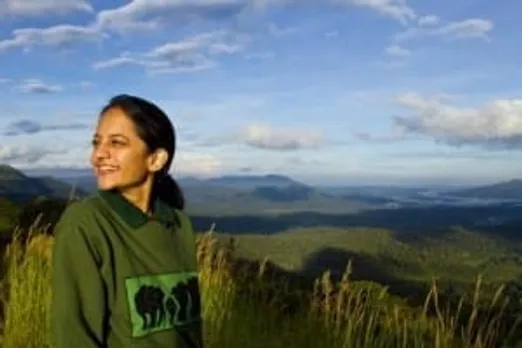 Source: National Geographic Society
Karanth is a wildlife conservationist who researches ways in which humans and wildlife can co-exist peacefully.
Karanth has surveyed 15,000 households in villages surrounding protected parks since 2009. With the help of hundreds of volunteers, Karanth has analysed patterns of human-wildlife conflict.
"My idea to map and predict risks for conflict over an entire landscape. We are visiting about 2,000 villages across a 2,700-square-mile area that surrounds some of southwest India's important parks to get a true sense of what is and isn't working, not just a handful of isolated incidents," she says in National Geographic. She has won a grant from the National Geographic, and was chosen as a National Geographic Emerging Explorer.
Karanth and the Wildlife Conservation Society-India have set up a pilot program in 20 villages in Karnataka, wherein villagers can call a toll-free number to report a conflict. The Society then goes to the site, helps evaluate the problems, and helps villagers file paperwork.
"The idea is not to replace the government.We're just trying to help people not get frustrated and retaliate . Helping them file the papers for the process will go a long way in building goodwill," Karanth says to the Christian Science Monitor.
Also Read: India's Eco Warriors
We selected women below 35 years of age, who are making an impact across various fields such as gender equality, the environment, public health and safety, and corporate social responsibility.