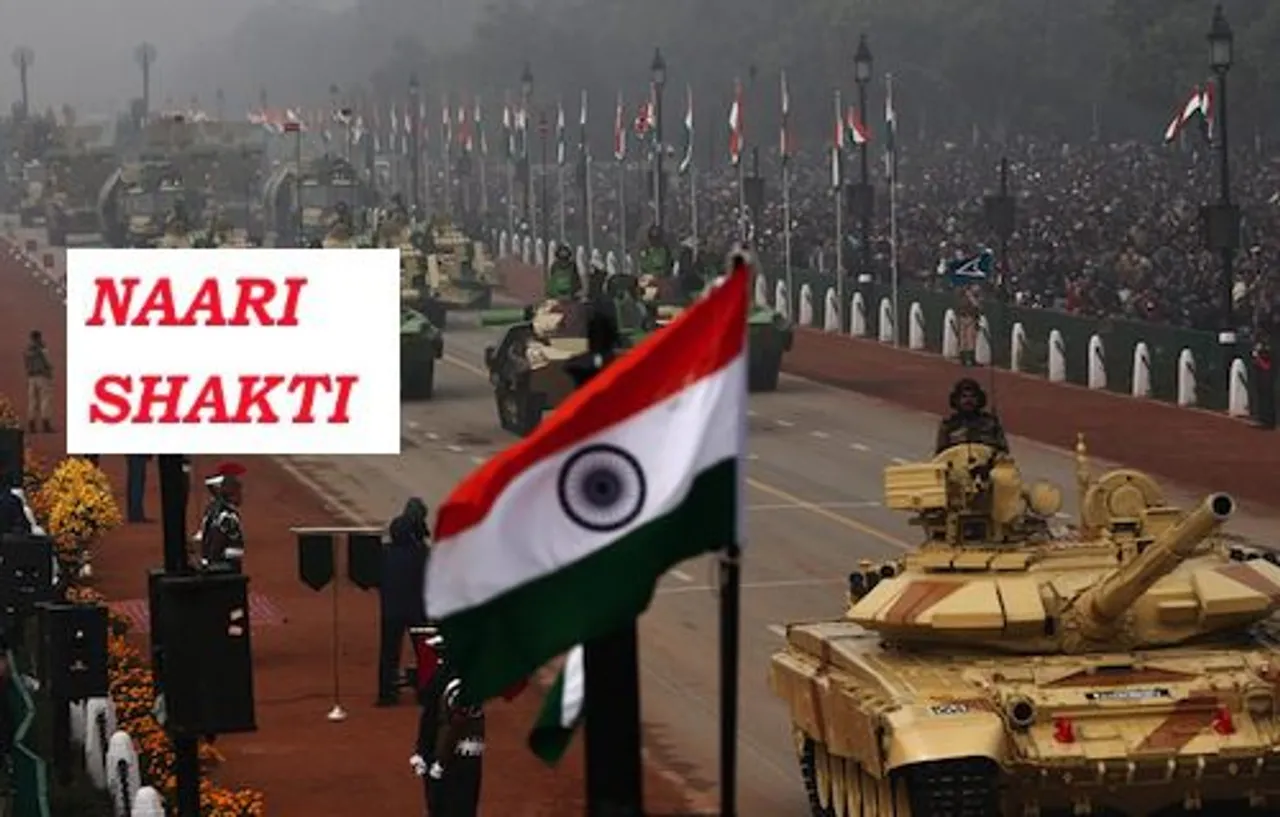 India's military and combat history cannot be complete without the role of some pioneering women. The country's defence services opened its doors to women officers in 1993, starting with granting them temporary commission for five years in non-combat jobs. But that didn't stop Indian women from donning armoured suits to fight wars or volunteer to train and achieve honours from the turn of the previous century. Here's a compilation of such women of steel.
CAPT LAKSHMI SWAMINATHAN
-The Rani of Jhansi regiment of the Indian National Army (INA), founded by Subhash Chandra Bose in 1943, was recognition of women's untapped potential in taking part in combat operations. Led by Capt Lakshmi Swaminathan, the unit was raised in July 1943 with volunteers from the expatriate Indian population in South East Asia. The unit was named the Rani of Jhansi Regiment after Lakshmibai, Rani of Jhansi. Lakshmi Swaminathan who was later known as Lakshmi Sehgal after marriage, led the soldiers to Burma where she was imprisoned by the British army. She was sent back to India in 1946.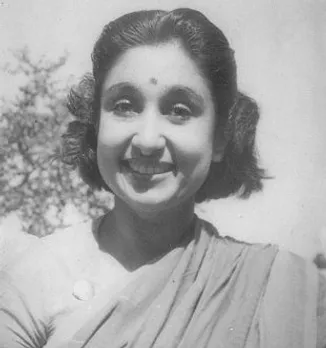 Capt Lakshmi Sehgal led by the Rani Ki Jhansi regiment (Pic by http://www.tomboy-tarts.com/)
LT GENERAL PUNITA ARORA
-Lieutenant General Punita Arora is the first woman in India to don the second highest rank i.e. Lieutenant General of Indian Armed Forces. She joined Armed Forces Medical College, Pune in 1963, which was the second batch of the AFMC and she turned out to be the topper of that batch.
Lt Gen Punita Arora (Pic by thesouthasian.com)
PADMAVATHY BANDOPADHYAY
-Padmavathy Bandopadhyay is the first woman Air Marshal of the Indian Air Force. She is the second woman in the Indian armed forces to be promoted to a three-star rank (after Indian Army's Lt. General Punita Arora). She joined the Indian Air Force in 1968. She was awarded the Vishisht Seva Medal (VSM) for her conduct during the Indo-Pakistani War of 1971. In her career she has been first woman to become a Fellow of the Aerospace Medical Society of India and the first Indian woman to have conducted scientific research at the North Pole. She is also the first woman officer to have completed the Defence Service Staff College course in 1978.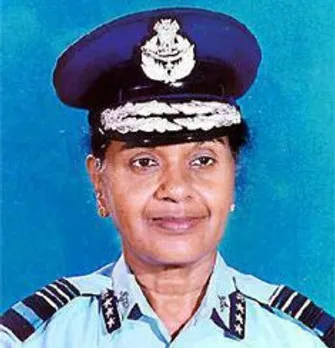 Padmavathy Bandopadhayay - First female Air Marshal of the Indian Air Force (Pic by IndianBookofRecords)
SEEMA RAO
-Dr. Seema Rao is India's first woman commando trainer having trained Indian Special forces for 18 years without compensation. Born to a freedom fighter of India, Professor Ramakant Sinari, Seema grew up committed to the cause of serving her country. Rao earned her Para Wings by skydiving in the Indian Air Force course. She is a combat shooting instructor, an Army mountaineering institute HMI medalist, and a 7th degree Blackbelt in military martial arts.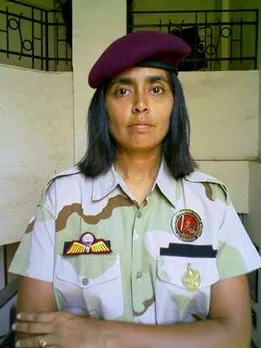 Dr Seema Rao - Commando (Pic by blackbeltcombat dot com)
HARITA KAUR DEOL
-The first Indian woman pilot: Harita Kaur Deol became the first Indian woman pilot in the Indian Air Force (IAF), on a solo flight in 1994. The flight was on 2 September in an Avro HS-748, when she was 22 years old. After initial training at Air Force Academy, Dundigul near Hyderabad, she received further training at Air Lift Forces Training Establishment (ALFTE) at Yelahanka Air Force Station. However she died in an aircrash near Nellore on Dec. 25, 1996.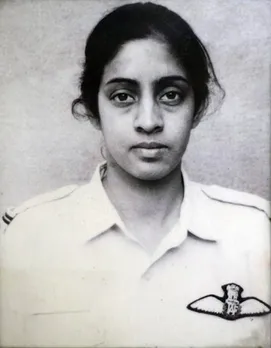 India's first female pilot in the Indian AirForce to do a solo flight (Pic by http://www.artbyaarohi.com)