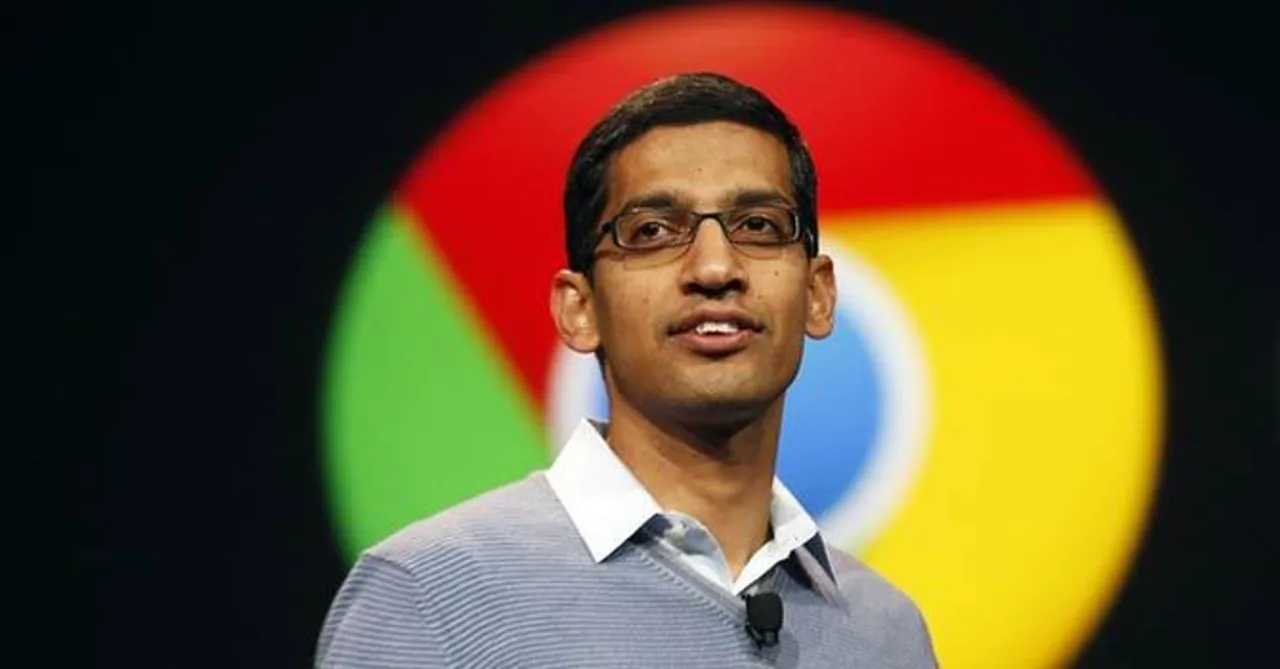 Google has fired 48 employees for sexual harassment in the last two years, the company's CEO Sundar Pichai wrote in a companywide memo.
Email sent to calm staff after report on misconduct
Pichai reassured employees after a newspaper report said that Google paid millions to a former top executive when he left following allegations of harassment and sexual misconduct.
To make their employees confident that they're taking every complaint forward fairly, Pichai and Eileen Naughton, vice-president of people operations, wrote a detailed email to the staff. None of these individuals received an exit package, they added. A Google spokesperson sent a copy of the email to Bloomberg.
A Google employee had accused Android chief Andy Rubin of coercing her into performing oral sex in a hotel room in 2013, the New York Times reported on Thursday. Google investigated and came to a conclusion that the woman's claim was credible. They asked Rubin to resign. According to reports, the company, instead of firing Rubin, paid him a $90 million exit package and didn't say anything publicly.
Rubin's misconduct was reported in late 2017 and he took a brief leave of absence from his startup, Essential Products, soon after.
Here are some key points of the email
Google has updated its policy to require all vice-presidents and senior vice-presidents to disclose any relationship with a co-worker regardless of reporting line or presence of conflict.

Assured that they review every single complaint about sexual harassment or inappropriate conduct.

Assured thorough investigation and action.

Email mentioned how the company, in recent years, has made a number of changes. The company, email says, has taken hard steps on

people in positions of authority, who have been guilty of 

inappropriate conduct.

 

Thirteen of those fired have held senior managerial positions and above. 
What the NY Times reports says
The New York Times, however, provided new details of Rubin's actions on Thursday. The paper reported that Google paid Rubin a huge exit package and didn't create a scene as they should have.

The paper reported other instances when Google protected accused executives.

NY Times alleged that Google has, at many occasions, ousted alleged offenders but softened the exit by paying them millions of dollars on their departure.

The report reveals Google had a liberal culture when it came to executive conduct and relationships with co-workers. Reportedly, one Google employee came out saying the company's moves to protect executives makes it harder for survivors to report abuse.

"The culture of stigmatisation and silence enables the abuse by making it harder to speak up and harder to be believed. It's the abuse of power relationships in situations where there was no consent, or consent was impossible,"  Google engineer Liz Fong-Jones wrote on Twitter.
Liz also spoke on record about the same.
Google engineer @lizthegrey speaks out -- How employees are reacting to the @nytimes bombshell that Google paid $90m to Andy Rubin despite a credible misconduct claim...And yes, she wants to hear from Larry Page. https://t.co/AsqdjAqCa5 pic.twitter.com/dSULAqo5r5

— Emily Chang (@emilychangtv) October 25, 2018