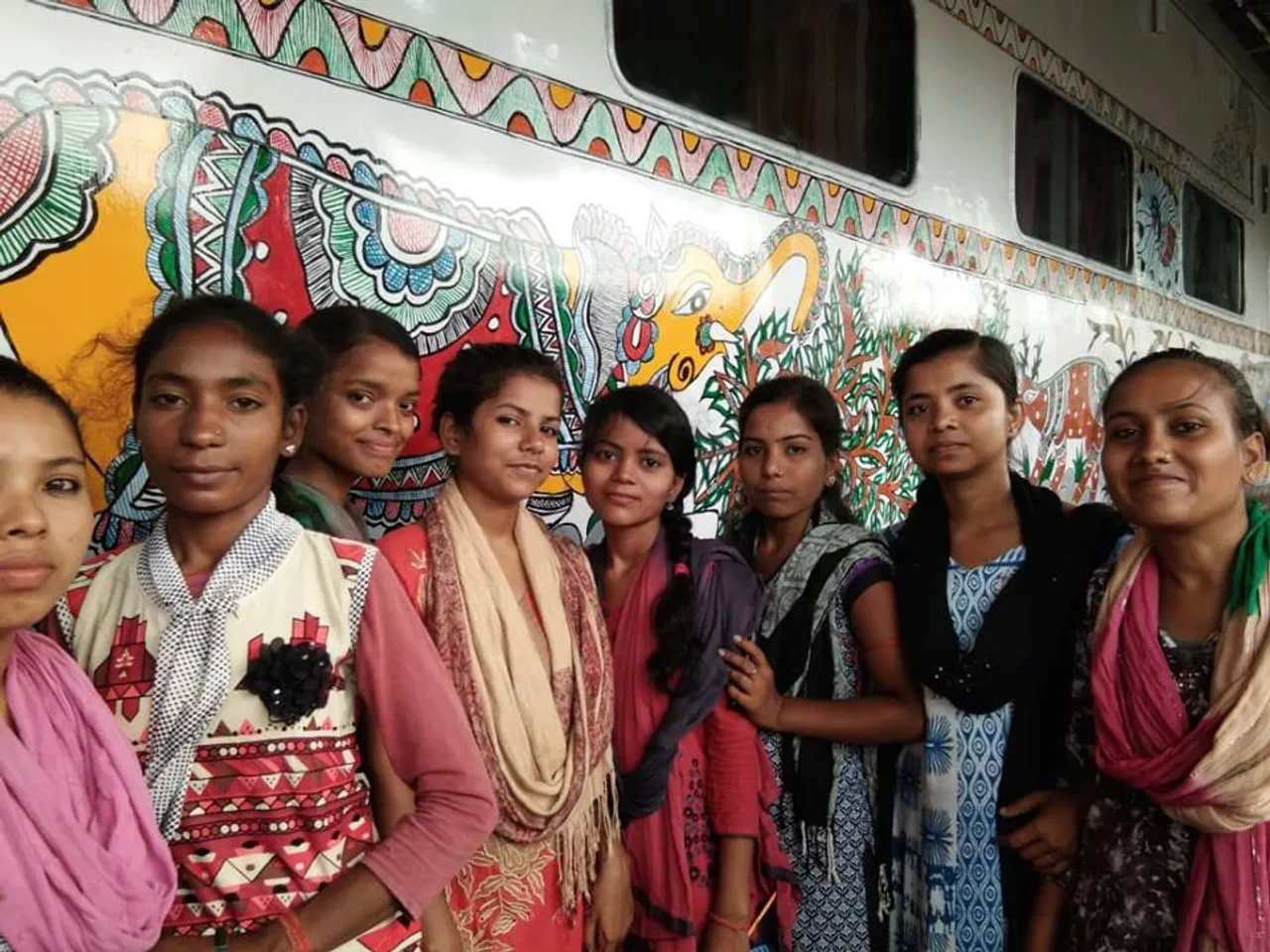 A train from Bihar entered Delhi station on Thursday with its exterior covered with traditional Mithila artwork in captivating and colourful geometric patterns. Onlookers were surprised to see such an unusual train. It was the Bihar Sampark Kranti Express that has become the first train to get such a comprehensive makeover showcasing traditional artwork. The theme is mainly based on village life, transportation system, dowry eradication, flora and fauna, village life, culinary chores etc. This has been done to promote the local art and culture on a larger canvas and showcase nuances of artwork to the public.
Batch of 30 women worked on it
But do you know who were the people to be roped in for the same and how long the painting took? It took four days for a batch of 30 -- all women local artists to paint the coaches using fingers, matchsticks, and twigs.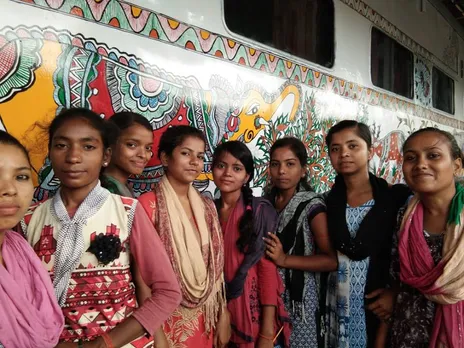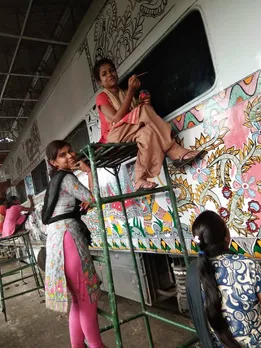 This is a great opportunity for the Mithila artists. It would eventually benefit the Mahila region as a whole.
How beautiful are these #IndianRailways trains 🇮🇳🚂!

Women from #Bihar painted these coaches with traditional #Mithila art, also known as #Madhubani, using their fingers🖐🏾, twigs 🌿, matchsticks & brushes 🖌️ with natural dyes & pigments!
#TuesdayMotivation pic.twitter.com/KbQ8M6mO9b

— United Nations in India (@UNinIndia) August 28, 2018
"It took four days for a batch of 30 local women artists to paint a coach. The painting work by them in the first phase had commenced here on July 20," Chandrashekhar Prasad Singh, a Railways official was quoted as saying by HT.
In fact, the rolling out of nine coaches, comprising a pantry car, four AC coaches, three sleeper class and one general compartment wasn't done with any pomp and show at Darbhanga junction.
A senior official informed that all the coaches of the 24-rake train would be replaced by compartments adorned by Mithila art in a phase-wise manner. Its interiors would also be designed with aesthetically decorated Mithila art.
The railways are planning to roll out other trains with similar themes. Kudos to these Mithila artists for slogging day and night to beautify these trains.
Also: Sustain: Ihitashri Shandilya is Empowering Women of Madhubani