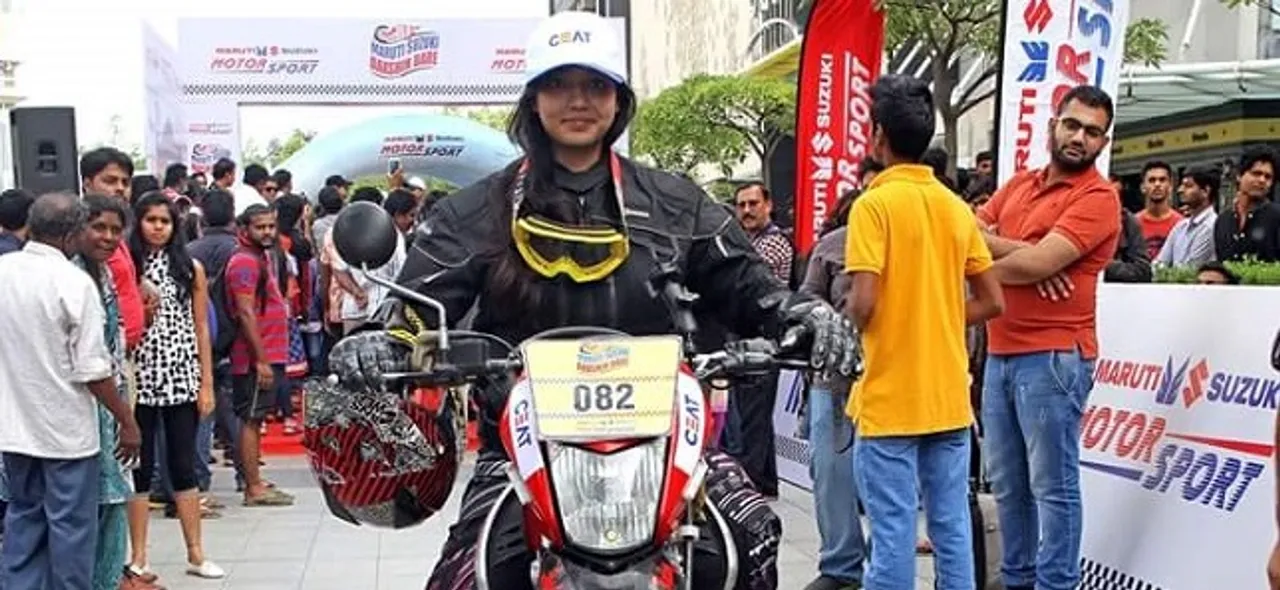 Few Indian women take up motorsport as a career option but that may soon change. Two women motorists from India, Aishwarya P (in pic) from Bengaluru and Shrithi Nagarajan from Chennai, will participate in the 2016 FIM Asia Cup of Road Race, slated to begin on November 4 at the Penbay International Circuit (FIA Grade 2) in Taiwan.
This is the first time that Indian women are going to compete in this tournament. Apart from them, there will be 10 more participants from different countries. All participants will ride Yamaha Cygnus 125cc four-stroke scooters at the 3.5 km circuit.
Aishwarya and Shruthi have participated races like the FMSCI Indian National Motorcycle Racing Championship but this is the first time they will go international.
"It's a stepping stone because I like bike racing. I am going to live my dream and break the stereotype. This is the first time the FMSCI is sending women to represent India at an international event. I feel really proud," Aishwarya told New Indian Express. "I think we are the first two women to represent India. This sets the tone for bigger things."
Shruthi also said, "I am looking forward to this event because every sport in India has women representing the country. I am happy and excited that Aishwarya and I are the first women in India to be nominated."
She contended that men are usually sent for these championships and by sending women this time, it means that the Federation of Motor Sports Clubs of India is letting women grow parallel to men.
Both the bikers have been competing in the Ladies Class of the Indian National Championship but Aishwarya has also competed with male riders in Group D (stock bikes).
The scooters these Indian riders will be given in the Asia Cup will be different from the motorcycles they have been riding in other national championships, which will add to their experience.
Picture credit- motoxindia