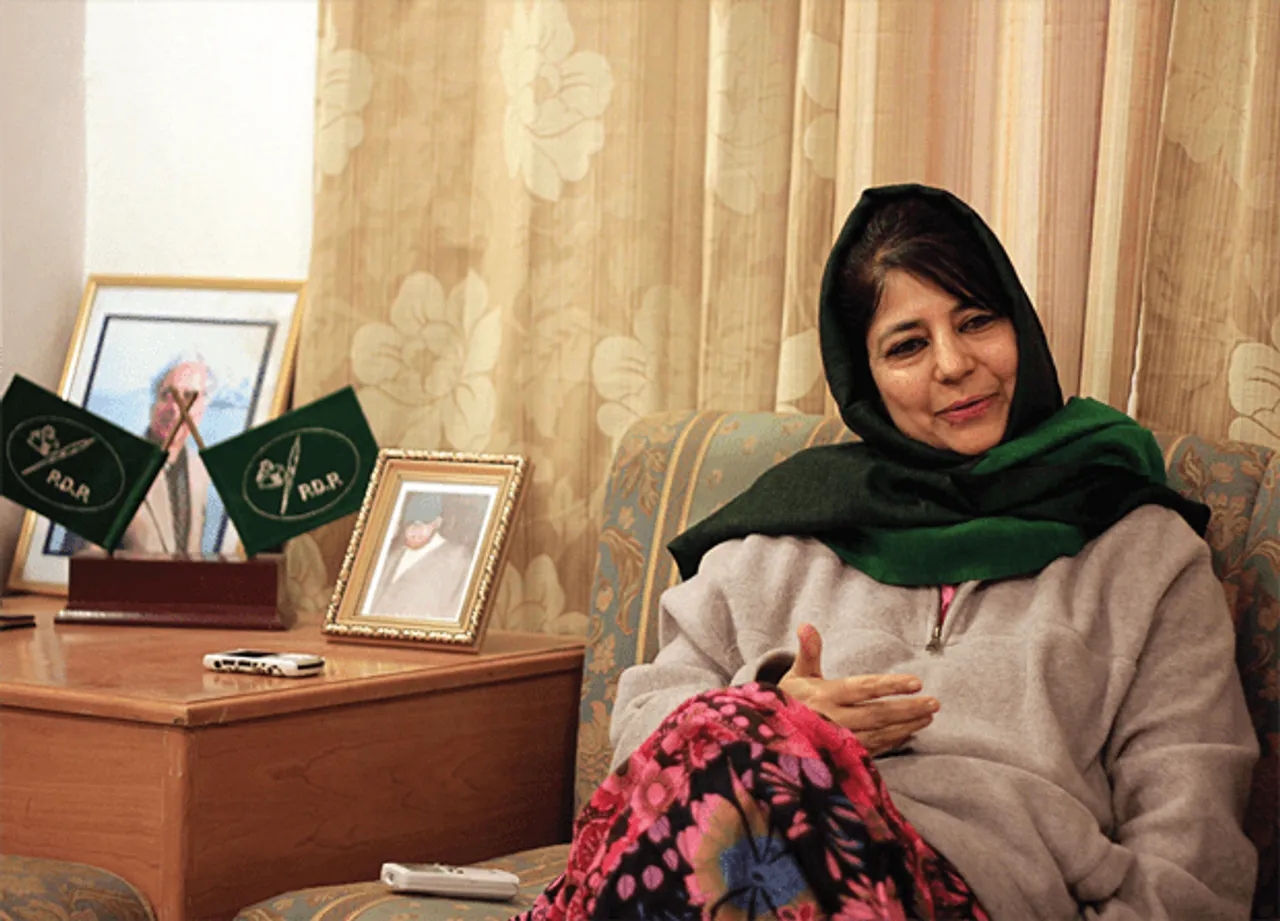 The Jammu and Kashmir assembly election results have disappointed many. With 30 women candidates who stood up for elections this time, only two managed to win. Despite educated and established citizens like Darakshan Andrabi and Dr.Hina Bhatt contesting; women were not chosen to represent the war-torn state.  According to the election results, the number of women representatives in the state has gone down from three to two.
According to a report by Tribune India, together: the National Conference, the BJP, the Peoples Democratic Party and the Congress had a total of 14 women candidates, other women being nominees contested from other regional groups and as Independents. This news is also disheartening since most prominent contesting parties, which included the NC, the Congress and the PDP, had included 33 per cent women reservation in their manifestos this year.
However, all is not lost. Mehbooba Mufti Sayeed, the president of the Jammu & Kashmir Peoples Democratic Party and the daughter of former Home minister of India and Jammu and Kashmir chief minister Mufti Mohammad Sayeed, saw success. It's surprising that her party did not win a single seat during the 2009 Lok Sabha elections since this year, PDP won the maximum number of seats in the state.
Another woman candidate from PDP, Asiya Firdous from Srinagar's Hazratbal constituency won a seat. Being the sole woman candidate from Hazratbal representing the party, Firdous won with a margin of 3,400 votes against National Conferences' Muhammad Sayeed Akhoon. Even though these two women from PDP are expected to have a positive impact on the state, the lack of female representatives is a new low for the state.