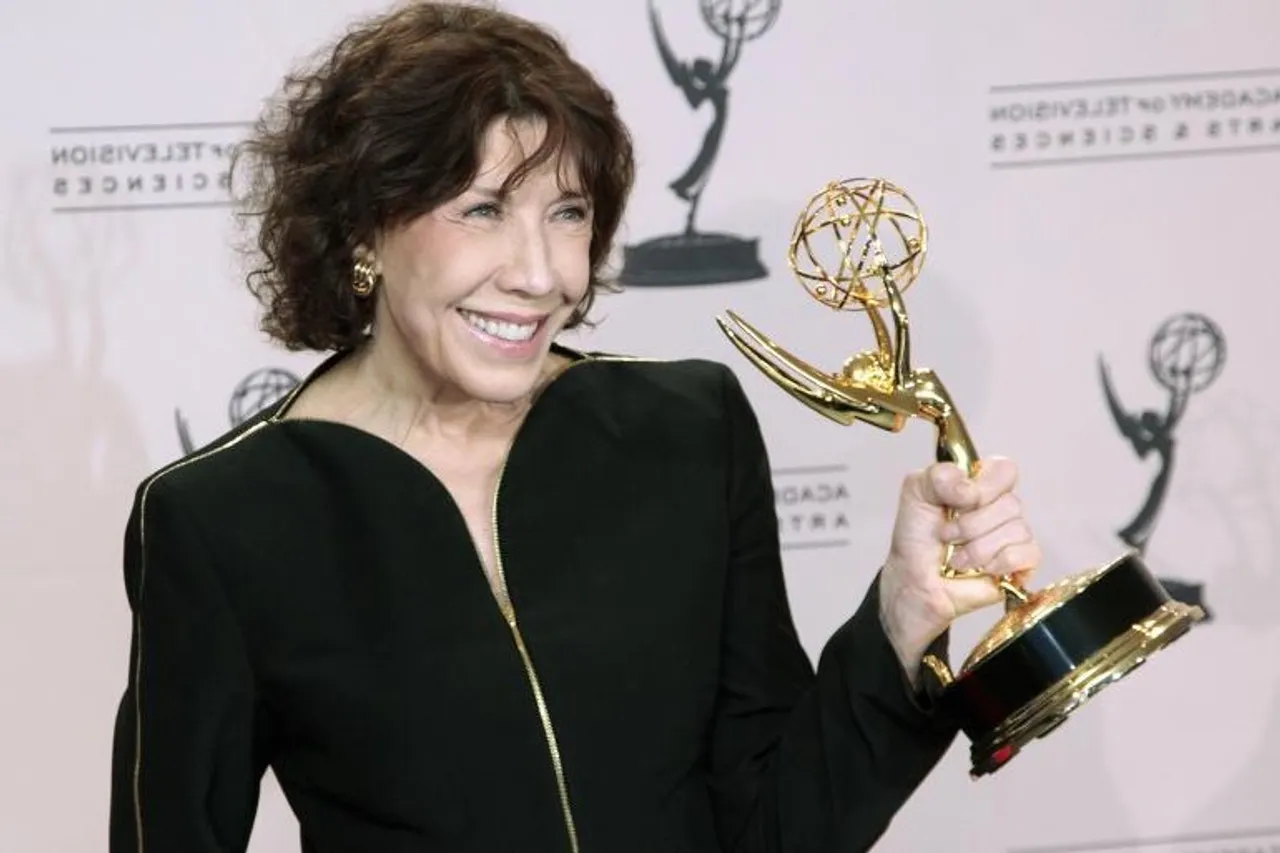 Amy Schumer shot her episode " Last Fuckable Day", starring herself, Julia Louis Dreyfus, Tina Fey and Patricia Arquette, the Golden girls of American television, calling out ageism towards women in the media. Imagine her delight on discovering that half her cast is going to bag nominations as leading actresses in their respective shows, at the next Emmys. Schumer, Dreyfus, and a staggering 13 others made for 15 of the 18 leading actress nominees across comedy, drama, and mini-series, who were over the age of 35.
The age diversity in all the categories is as refreshing and required as a dash of mint after a night's lingering bad breath. In the category for Outstanding Lead Actress in a Comedy Series, Amy Schumer, Amy Poehler, Edie Falco and Julia Louis-Dreyfus and Lily Tomlin, and Lisa Kudrow are the ones who had the last laugh. While Schumer is the youngest at 34, four out of the six are in fact, above 50 in fact. Lily Tomlin, the 74-year old lead of comedy series Grace and Frankie, is the oldest to have ever been nominated in this category.
Meanwhile, the oldest nominee at the ceremony was Cicely Tyson, who at 92, was nominated for her little performance on "How to Get Away With Murder."
In the category of outstanding supporting actress was also rife with women in different phases of life in real as well as reel life. There happened to be women in their 20s, 30s, 40s, 50s, and 60s, right from 28-year-old Emilia Clarke for playing the character everyone's rooting for in "Game of Thrones," to 63-year old Christine Baranski from "The Good Wife," as show that has done consistently well since it began in 2009.
In fact, diversity was noticed not only in age, but also ethnicity, as two African-American actresses bagged nomination as outstanding leads in a drama series, namely Taraji P. Henson and Viola Davis, for Empire and How to Get Away With Murder respectively. While Henson is 44, Davis is bordering 50. Another African-American actress to have gotten her due is Uzo Adube- for playing the eccentric Suzanne "Crazy Eyes" Warren in Orange is The New Black.
Article Source: Huffington Post
Image Courtesy : Deadline.com