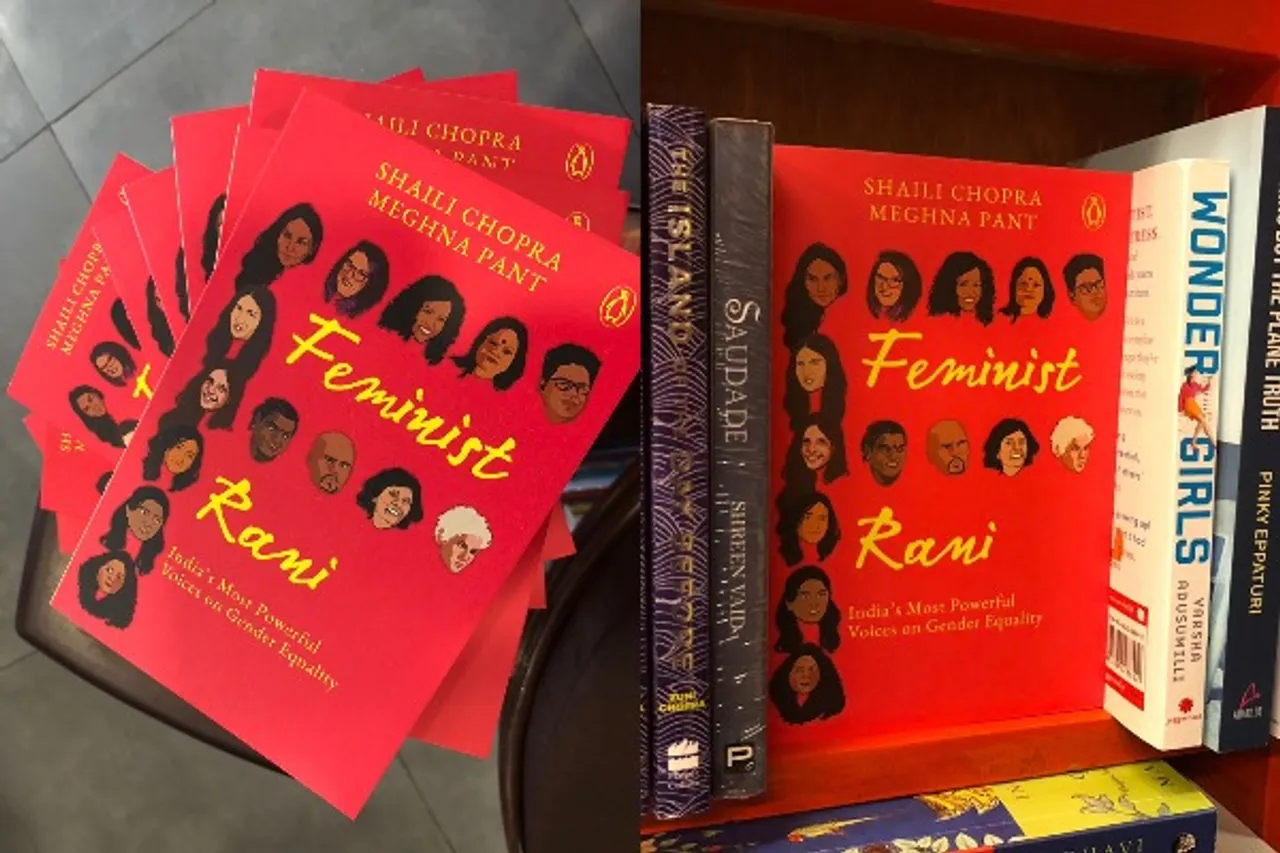 Feminist Rani published by Penguin, is a compilation of compelling conversations with opinion leaders, which provide a perspective on the evolving concept of feminism in an age when women are taking charge and leading the way. Co-authored by Shaili Chopra and Meghna Pant here are 14 reasons why you should read the book.
Kalki Koechlin speaks about women within marriages, and how their identities are lost in the humdrum of institution. She believes that women must let go of the Disney idea of love and stop waiting to be rescued by a Prince Charming.
Gurmehar Kaur speaks about how young women today navigate their identity through social media and how they can survive vicious trolling.
Sapna Bhavnani speaks about how being feminine doesn't make you less of a feminist. Feminism is what masculinity is to a man; he isn't asked what it means to be masculine on a daily basis.
Aditi Mittal shows us how by invoking gender stereotypes comedians can renegotiate social norms and deconstruct biases. She speaks about how male comedians are rewarded for the same things that female comedians are shamed for. And she reveals the shocking biases that exist in the comedy space: about how men grab her boobs and rub up against her on the pretext of taking photos.
Deepa Malik is India's first woman to win a gold at the Paralympics. She shows us that women are not biologically weaker than men, a comfortable tale that history has adopted to suppress women. She shows us why the female body needs more notions of representation.
Tanmay Bhat speaks about how men are still learning and evolving with regards to feminism. Through his own experience, he speaks about how he was body-shamed and fought back using comedy for social commentary.
Malishka Mendonsa, the famous RJ, speaks about how loving yourself is the definition of feminism, especially when people around you judge you, like they did by body shaming her. She shows us that feminism is being true to yourself and your desires.

Gul Panag – the master of everything: an actor, model, fitness guru, politician, entrepreneur, aviator and new mother – shows us that women have to work 10,000 hours more to be extraordinary.

Ankhi Das of Facebook reveals how the men in her life have shaped her life as a corporate guru, and how social media is empowering women to become entrepreneurs so long as they tap into it.
Aarefa Johari speaks about the horror of female genital mutilation (khatna) in the Shia sect of Muslims. It is a form of coercion where no consent is sought from young girls, yet the practice is not criminalised like sexual assault.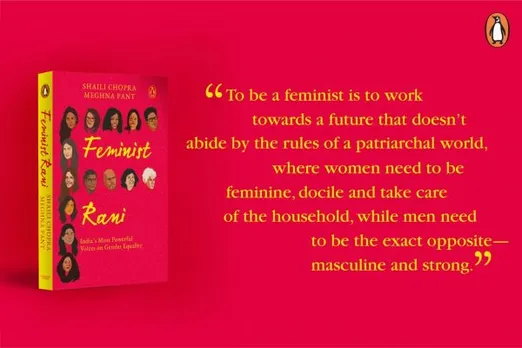 Rohini Shirke is a farmer's daughter living in a Maharashtrian village, who left her husband to start a bee-farm and become an entrepreneur. She taught herself how to use the Internet and phone, and now empowers women in her village to do so as well.
Rana Ayyub speaks about being politically incorrect at one of the worst times in Indian democracy, a time when thinkers and journalists are being trolled or killed merely for expressing ideas. Non-partisan in her approach, she says she will continue speaking out against injustices, whether it is against women, Muslims or Dalits.
Sorabh Pant uses his comedy to address burning issues like sanitary napkin tax, fairness creams, violence against women, marital rape, in order to continue a fight that doesn't affect 50% but 100% of the population. An Indian feminist male, he says he's a man who simply wants equality for men and women.
Shree Gauri Sawant teaches us that being a mother is not biological but emotional. Gender is not in your genitals but in your mind. A transgender who could barely make ends meet, she has adopted a prostitute's daughter, and their relationship was beautifully captured in a Vicks ad that went viral in 2017.
Meghna Pant is an award-winning author, journalist, feminist and speaker.
Also Read: Why The F-Word Is Still The Most Misunderstood Term