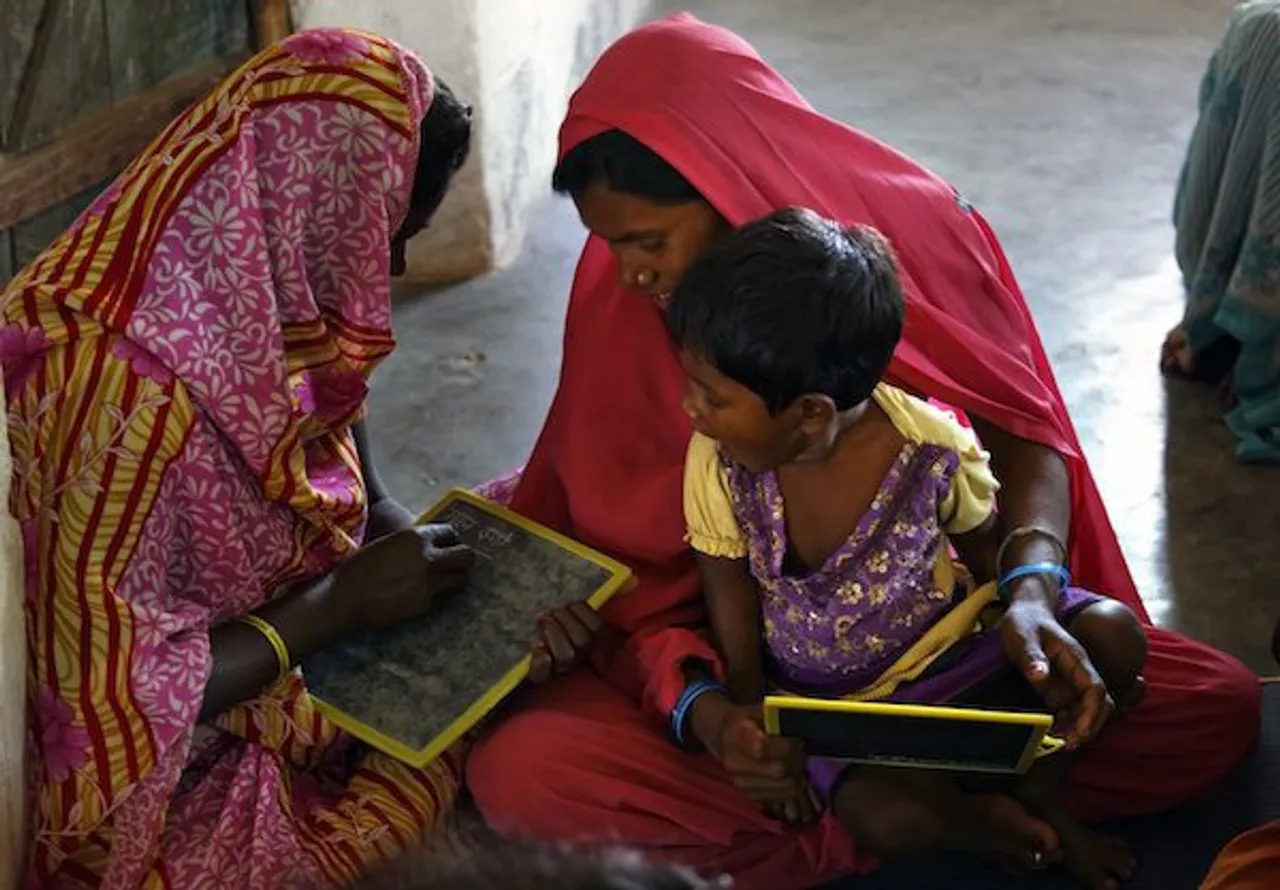 NGOs in India have spread like wildfire in the last decade. They are becoming the lifeline of marginalized and disadvantaged communities, giving people a reason to live. Led by an amazing and dedicated group of people, the NGOs are serving in different parts of country. Women's empowerment is a major issue taken up by some of the organizations. Here are 10 NGOs working in the sector.
SEWA 
The Self Employed Women's Association (SEWA) was established in 1972 by Ela Bhatt in Gujarat. Originally a trade union, SEWA is now recognized globally. Their main purposes is to strengthen women by giving them identity as informal workers. Beyond that, they try to work on women workers' rights and to use non-violent methods of demonstrations. SEWA bank, SEWA movement, SEWA Bharat are few of its organizations. As of now, they have 1.9 million women members proudly representing their rights.
Snehalaya 
Snehalaya was established in 1989, in Ahmednagar, Maharashtra. The NGO works for women and children and LGBT communities affected by poverty. It also works for the uplift of commercial sex workers, aiming to fight HIV and AIDS and to end human trafficking. Their special projects include producing sanitary pads, providing space to women to make and sell their art and to inculcate vital language skills.
NEN: North East Network
NEN was set up as part of the Beijing World Conference on Women, in 1995. The vision of NEN incorporates upholding gender justice, equality and respect for human rights. It works on areas like gender budgetary allocations and security of women in conflict areas. The organization covers Assam, Meghalaya, Nagaland and other parts of North East India.
Azad Foundation
Azad Foundation works for the poor women living in urban India who face any sort of abuse. It works with the aim to provide them with a life of dignity and make them independent. At the Foundation, women go through a six-month course which includes self-awareness, defence trainings, sexuality and reproductive rights and more. Their recent collaboration is with Sakha, a women-led cab driver service for women clients in cities.
CREA
Founded in 2000 in New Delhi, CREA is a feminist human rights organization. It provides platforms to challenge oppressive norms and conduct programmes to increase self-confidence, awareness about sexuality and build leadership in women. It is a part of International Women's Organization in global south.
Centre for Social Research (CSR) 
Founded by a group of social scientists from JNU, CSR was established in 1983 in New Delhi. It aims to create a violence-free, gender-just society through social research, capacity building and advocacy. It operates on all three levels -- local, regional and national, helping to create better systems for gender equality.
Vimochana 
Vimochana is a Bangalore-based NGO founded in 1979. It is an activist group that provided a forum for women's rights. Angala, a centre in Vimochana, helps the women who approach them to get jobs. Besides, they find admission for their child/children in orphanages if the mother is not able to look after them and provide medical treatment to women in need.
Swaniti
Started by Rwitwika Banerjee, Swaniti bridges the gap between local realities and elected systems. Working with rural India and rural women in particular, they help devise solutions and policies for the elected representatives and mobilize government schemes. Their on-ground research involves being with rural India and understanding their difficulties.
MAKAM
The Mahila Kissan Adhikar Manch fights for the rights of landless women farmers. It is spread in 24 states of our country. The mission of MAKAM includes making women self-reliant and independent by giving them rights over sustainable livelihood resources like land.
Janodaya
Janodaya has completed 30 years in 2017. Working for the socio-economic development of women, it aims to improve the conditions of destitute women and former prisoners. They achieve their objective by making women learn different life skills and also arrive at just and legal settlements by mutual understanding.
Also Read: Four Village Girls Fight All Odds For Education; Adopted By NGOs
Rachna Chandira is an intern with SheThePeople.Tv