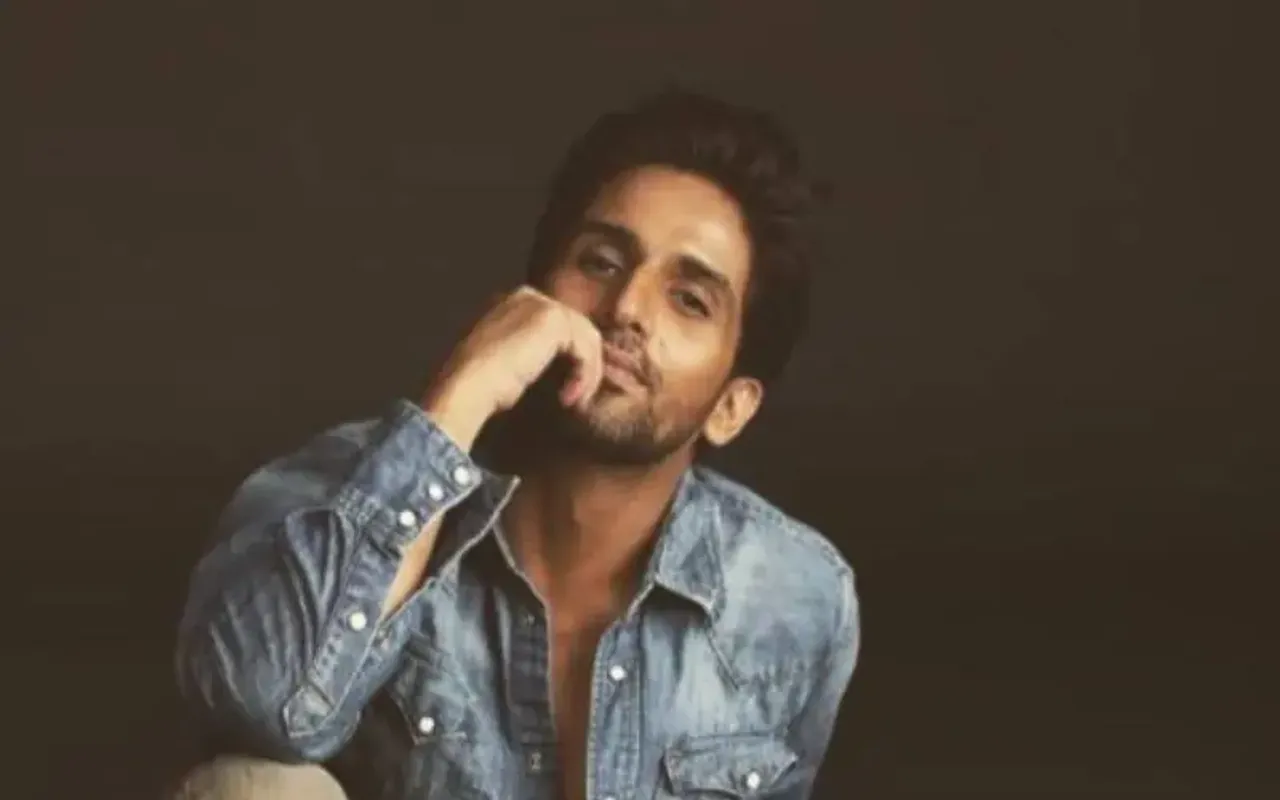 Who is Arslan Goni? Rumours of the actor dating interior designer Sussanne Khan have resurfaced after he grabbed eyeballs by dropping a simple comment on her Instagram post Tuesday. Khan shared a video with fans and followers of getting her second dose of the COVID-19 vaccine.
While several friends left comments on her post, the one that caught the fancy of Khan's fans was by Goni, who dropped applause for her through emojis. Much like when Khan had said "Superrr" to Goni's vaccination video.
Ever since the two have been spotted together in pictures and seen engaging in sweet social media exchanges, there have been whispers of a bubbling romance between them. Khan is Hrithik Roshan's ex-wife; not much is known about Goni's love life.
They are often spotted hanging out together at gatherings and dinners with other industry friends, including with model Anushka Ranjan, producer Ekta Kapoor, media personality Rohini Iyer and actor Krystle D'Souza.
Image: Arslan Goni / Instagram
Who Is Arslan Goni? Here's What The Actor Has Starred In
An actor and Bollywood industry personality, Goni recently starred in the series Mai Hero Boll Raha Hu, which is streaming on ZEE5 and AltBalaji. Produced by Ekta Kapoor, the show also features Patralekhaa, Parth Samthaan and Danish Hussain in prominent roles.
When Goni's brother, Aly Goni known for his stint on Bigg Boss 14, shared teaser clips from the show on Instagram, the loudest cheers came from Khan. "UFFFFFF !!!!" she wrote along with a shower of heartstruck and fire emojis.
A source close to the interior designer in an interview earlier this year revealed, "They have known each other for more than six months now. They met through common friends from the TV world. But recently, the two have gotten close. It's evident from their body language that they are more than just friends." More here.
On October 26, Arslan Goni shared a special post on Instagram, to mark Khan's 43rd birthday. "Happy happy birthday darling …… I pray you have a great year and an amazing life …. The best heart I have come across in my life. and this is a great picture. May god shower you with everything you want. Lots and lots of love," he captioned the post, which also contained a picture of himself along with Khan.
Sussanne Khan replied in the comments section of Goni's post, writing, "Thank you thank you thank uuuu.. n thank u for my 'Everything'".
On October 27, a video of Arslan and Sussanne celebrating the latter's birthday in Goa began doing rounds on social media. In the video, Khan is seen holding Goni's hand and asking him to step closer to her as she gets ready to cut her birthday cake. As the attendees of her birthday party wish her, she joins her hands and thanks them. The video was shared on Instagram by creative producer Anushka Ranjan Kapoor. She also shared a picture with Khan, with the caption, "My gorgeous birthday girl." The video has not been reshared so far on Khan or Goni from their Instagram handles.