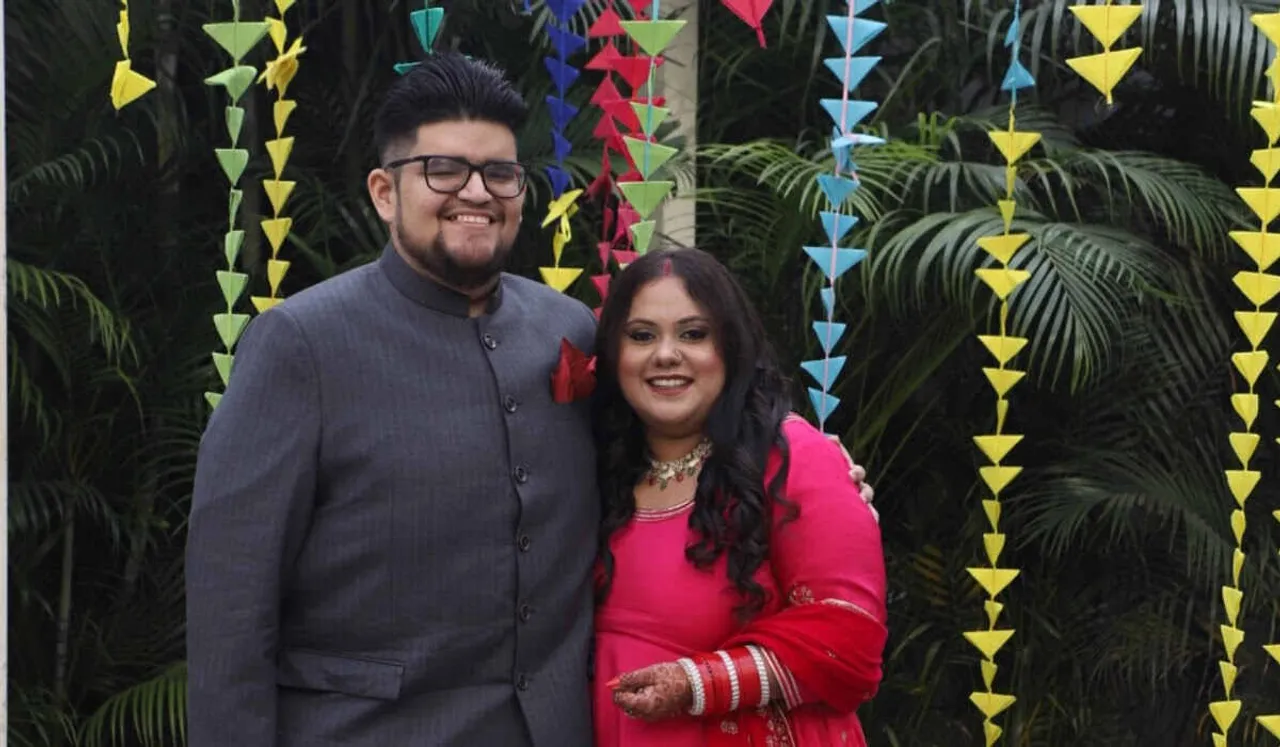 People often cite long distances as a major hindrance when it comes to relationships. This wasn't the case for Jyotsna Singh and Antonio Ramirez; if anything, distance made their heart grow fonder and their bond became unbreakable in the eight years of their long-distance courtship. This Valentine's week, as we celebrate love, let's also look at challenges that come in the way of love, and how fighting together as partners can surpass any hurdles there even if it crosses borders and faiths.
Jyotsna Singh talks to SheThePeople about her partnership with her spouse, Antonio Ramirez, how they surpassed geographical barriers, how illness brought them closer, and why respect is the foundation of all marriages.
Love Story Special
How we met
I am from Lucknow, Uttar Pradesh, and Antonio Ramirez belongs to Texas, USA. We met online, and a month into talking, we realised we were made for each other. At this point in life, I only wanted to date to get married, therefore, we decided to take that leap. He proposed to me in 2015 and the rest is history.
Challenges beyond faith
Two faiths coming together is empowering and groundbreaking in more ways than one. We, however, belonged to the same spiritual family, the self-realisation fellowship family, a spiritual organisation. Despite having that in common, my parents were totally against this relationship. His parents were accepting of me but it took time for us to convince my parents because we belonged to two different continents, cultures, and religions. My parents were looking for an Indian man and it was difficult to explain to Antonio about the Indian arranged marriage setup. However, he had immense faith in our love and he flew down to India to convince my parents. They gradually saw his sincerity towards me and our relationship, and finally agreed.
How long distance was life-altering for us
Long-distance relationships are tough because they need an infinite amount of patience, unconditional love and tremendous faith but they are also the most beautiful kind of relationship that mature you. For us, distance made us better at our relationship. During the eight years that we dated and stayed apart, with a handful of meetings in between, we grew closer and respected each other even more. Communication and transparency was the key to it all.
Impact on relationships and Antonio's life-threatening Covid
The pandemic hit us hard soon after Antonio left India in 2019. We were supposed to meet again in 2020 as I was ready to fly to the USA with my parents to meet Antonio's family as we were planning a wedding towards the end of 2020. However, uncertainty hit and our plans went haywire. He got down with Covid and was on bed rest for about six months. Doctors had given up on him, was put on steroids for those months as the two lobes on his right lung and one on his left lung were deflated. Every passing day became hell for us. The USA embassy was closed at the time and, when it opened, it was impossible to get a visa hence we couldn't meet until a month before our wedding.
The pandemic was the toughest on both of us and our families, just like the rest of the world. We, however, kept the faith and continued hoping for the better. He recovered with, thankfully, and our hopes of meeting increased as situations improved too.
Cut to the present, we finally got married in presence of our families and friends, the dream that we both had seen. We had a Sikh wedding. We're waiting on a Christian wedding soon in the USA. The happy faces of our families and friends were what we had been craving for years. We waited for years to marry each other and it was all worthwhile, even the fact that he had to quit his job to marry me since he was not getting two months of leave from his workplace.
Now, when we look back, we realise that every struggle we went through and every opposition we faced only made us stronger and sure about our decision. We would not want it any other way.
---
Suggested reading: Love Beyond Borders: Unique Stories From Kerala To Korea And Punjab To LA