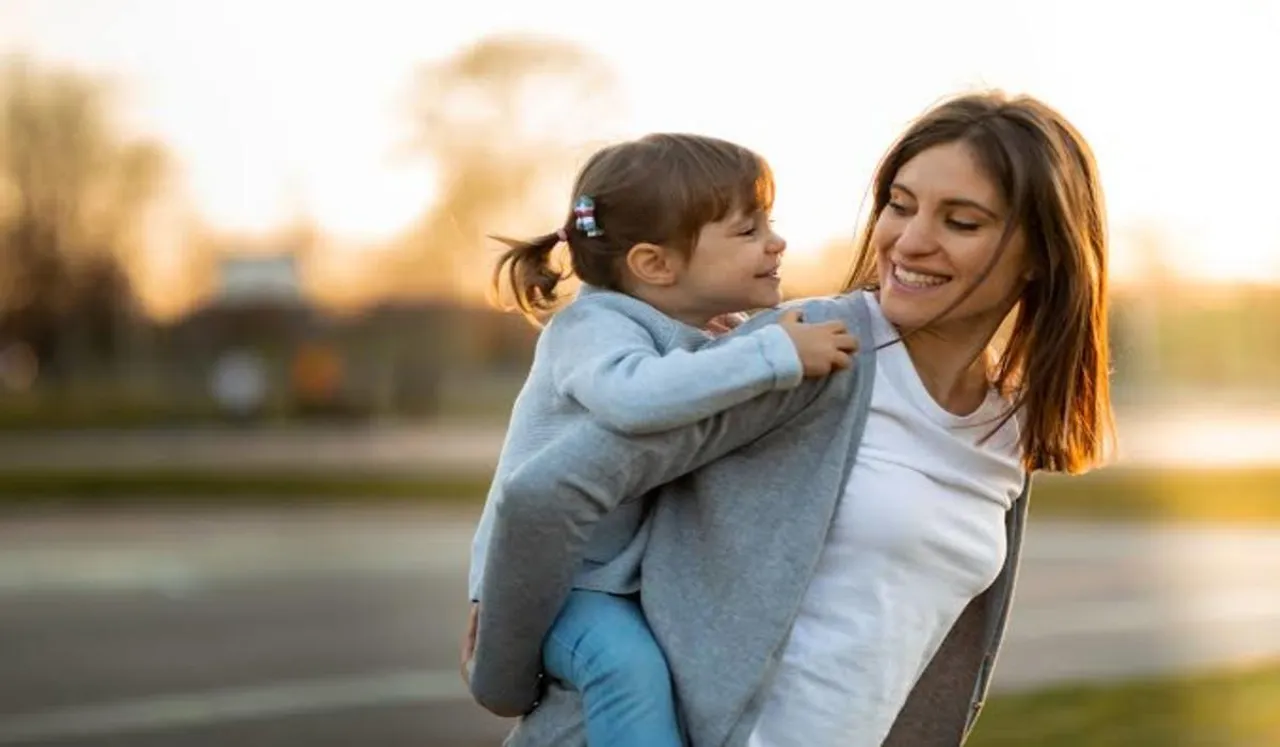 Adoption and Parenthood: Parenthood is a journey of a lifetime and there are multiple ways to go about it. Some choose the traditional path – marriage and then biological children. Some don't choose to go down the 'expected' route while some don't get that choice. What we as women need to realise is that becoming a parent isn't just about getting married and giving birth. There is so much more to that. You don't have to be married to be a mother. You don't have to give birth a child to be a mother.
You may want to be a mother, but not want to go through child birth. You may want to be a mother but are unable to conceive due to unfortunate medical conditions. That doesn't mean you cannot become one. Unlike the most common prejudice against adoption that 'apna khoon apna hota hai' as made popular by mainstream movies and pop culture, it's not blood that runs thicker than water. It is love that transcends all.
Adoption is a process where a child becomes the lawful child of her or his adoptive parents with all the rights, privileges and responsibilities of that of a biological child.
In my opinion it has become even more imperative to delve into the aspect of adoption considering the number of children who have been orphaned due to COVID-19. In June 2021, the Hon'ble Supreme Court had to step in and direct that stringent action be taken against those indulging in illegal adoptions by circumventing the involvement of Central Adoption Resource Authority (CARA) which is a statutory body under the Women & Child Development Ministry. CARA is the nodal body designated to deal with the adoption of Indian children.
Under Indian law, two major Acts govern the field of adoption –
The Juvenile Justice Act (Care & Protection of Children) Act, 2015 (JJ Act) and Adoption Regulations, 2017
The JJ Act is a secular Act and anybody irrespective of religion can adopt a child under this Act. Children up to the age of 18 years can be adopted under this Act in country as well as intercountry.
Eligibility of Adoptive Parents –
A couple/ single parent can adopt.
Consent of both spouses is essential for adoption by a couple. They should have had minimum two years of a stable marriage.
Age criteria for adoption of children is clearly demarcated. For instance, a Single Parent must be below 45 years to adopt a child who is not more than four years old. As a couple your cumulative age should not be more than 90 years.
The minimum age difference between the child and either of the prospective adoptive parents shall not be less than 25 years.
A single male is not eligible to adopt a girl child whereas a single female can adopt a child of any gender.
Under this Act, orphaned/ abandoned children that have been declared legally free for adoption by the Child Welfare Committee (CWC) can be adopted. A social worker conducts a home study of the prospective adoptive parents to see if their home has a conducive environment for a child and submit a report which is valid for three years, declaring them eligible for adopting a child. Once a match is made, the adoptive parent (s) take the child in for pre-adoption foster care.
An online application for adoption can be submitted online at cara.
Once the adoption goes through and a court order is obtained, post adoption follow ups for in-country adoptions is conducted every six months for two years from the date of pre adoption foster placement of the child with the adoptive parent.
An adoption under this act can be annulled by filing an annulment petition before the court that issued the adoption order whereafter the child is again declared legally free for adoption.
The Hindu Adoption and Maintenance Act, 1956 (HAMA)
Under HAMA only those who are Hindus, Buddhists, Jains & Sikhs by religion can adopt a child under the age of 15 years with the consent of the court in certain circumstances. Further, even the child as well as the person/ parent giving the child up for adoption has to be a Hindu, Biddhist or Sikh. In India there are no separate adoption laws for Muslims, Christians and Parsis, so they have to approach court under the Guardians and Wards Act, 1890 under which is they can only provide foster care instead of legally adopt the child till they turn 18.
Eligibility of Adoptive Parents –
Only a Buddhist, Jain or Sikh husband above the age of 18 can adopt under this Act with the consent of living wife. A married woman has no capacity to adopt on her own.
A single, unmarried, divorced or widowed female can also adopt.
If you already have a male child, you cannot adopt another male child. If you already have a girl child, you cannot adopt a girl child either.
That age difference between the adoptive mother and the adoptive son has to be at least 21 years and vice versa in case of an adoptive girl.
Adoption under HAMA is concluded through a registered Adoption Deed and with the permission of a Court having competent jurisdiction where both the biological parents are dead; have completely renounced the world; have abandoned the child; have been declared to be of unsound mind or where the parentage of the child is unknown. Further, a valid adoption under this Act cannot be cancelled.
All things being said, parenthood comes in all forms. No one has the right to judge you how you choose to become a parent. Adoption saves not one but three lives – the child, the mother and the father. This is not to say that one goes ahead and adopts a child just because having a child could save your marriage. The decision to adopt should be out of the singular desire to be a parent only.
Mannat Singh is an advocate. The views expressed are the authors own.