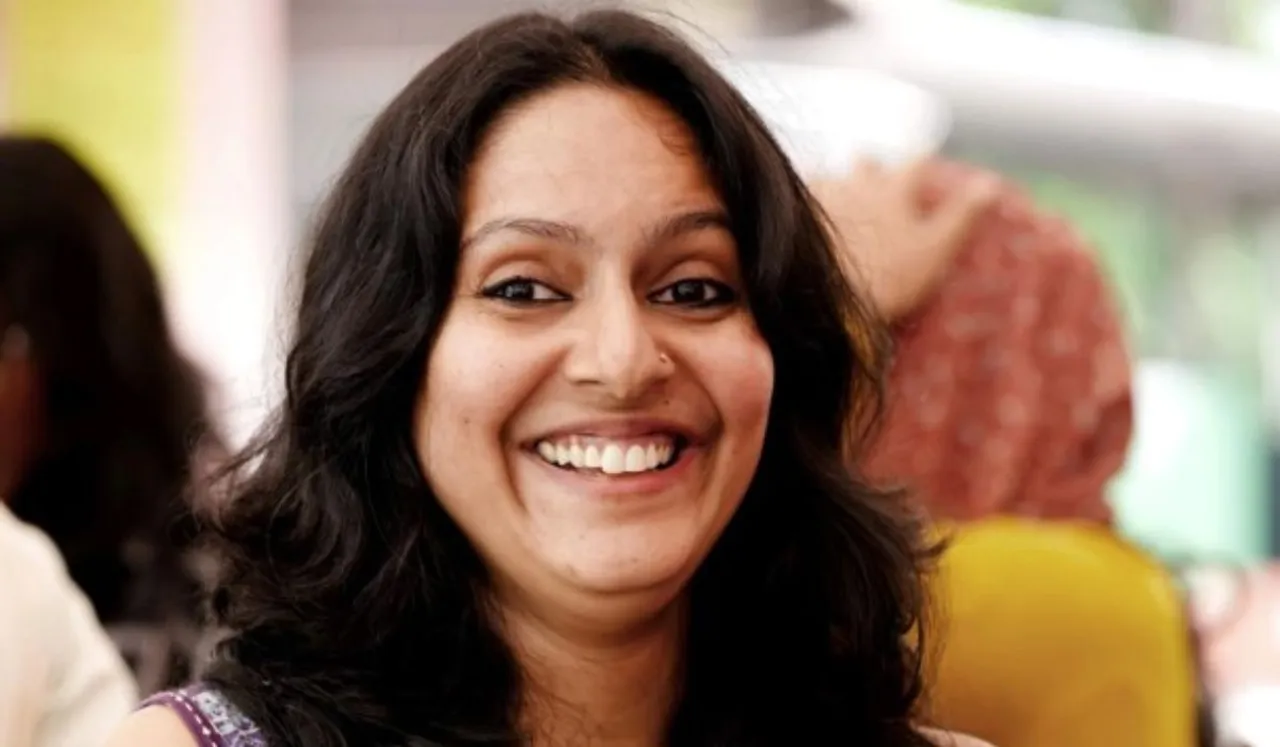 Shruthi Sharanyam, director of B 32 Muthal 44 Vare, recently bagged the best director award (female) in the Women/Transgender category for her debut film in the 53rd Kerala State Film Awards. 
"My debut feature film, B 32 Muthal 44 Vare, was produced by the Kerala State Film Development Corporation, which is an initiative that aims to promote female filmmakers. I'm grateful to the Kerala government for this initiative and the award. This is a huge step towards progress and inclusivity," she said thanking the government for coming up with an initiative to encourage women filmmakers.
Shruthi Sharanyam Interview
In an exclusive chat with SheThePeople, Shruthi Sharanyam shared her thoughts on the award, her debut feature film, her journey into cinema, the representation of women behind the camera, and much more.
On B 32 Muthal 44 Vare
B 32 Muthal 44 Vare is a film with six female protagonists, all of whom deal with body image issues. These women are from different strata of life but are connected to each other. The film traces the journey of these six women and how they support each other and together develop body positivity.
Taking about the protagonists in her film, Shruti Sharanyam revealed that the film is her own journey and experiences. She had the idea of working on body positivity, specifically breasts, since 2018. "The idea stemmed from the issues that I faced during my adolescence and even now, for that matter. There are six female characters in this film, and I would say that every character has a soul of myself in them; every character's journey is my journey in certain ways," said Shruthi.
"My film stands for female bonding and sisterhood because it ends with a note on how the six female protagonists have helped each other through the toughest phase of their lives," said the State Award winner. As someone who has been supported by her female friends many times, Shruthi strongly believes in the spirit of sisterhood. She urged every woman to watch this film, as it would surely be relatable to them in some way.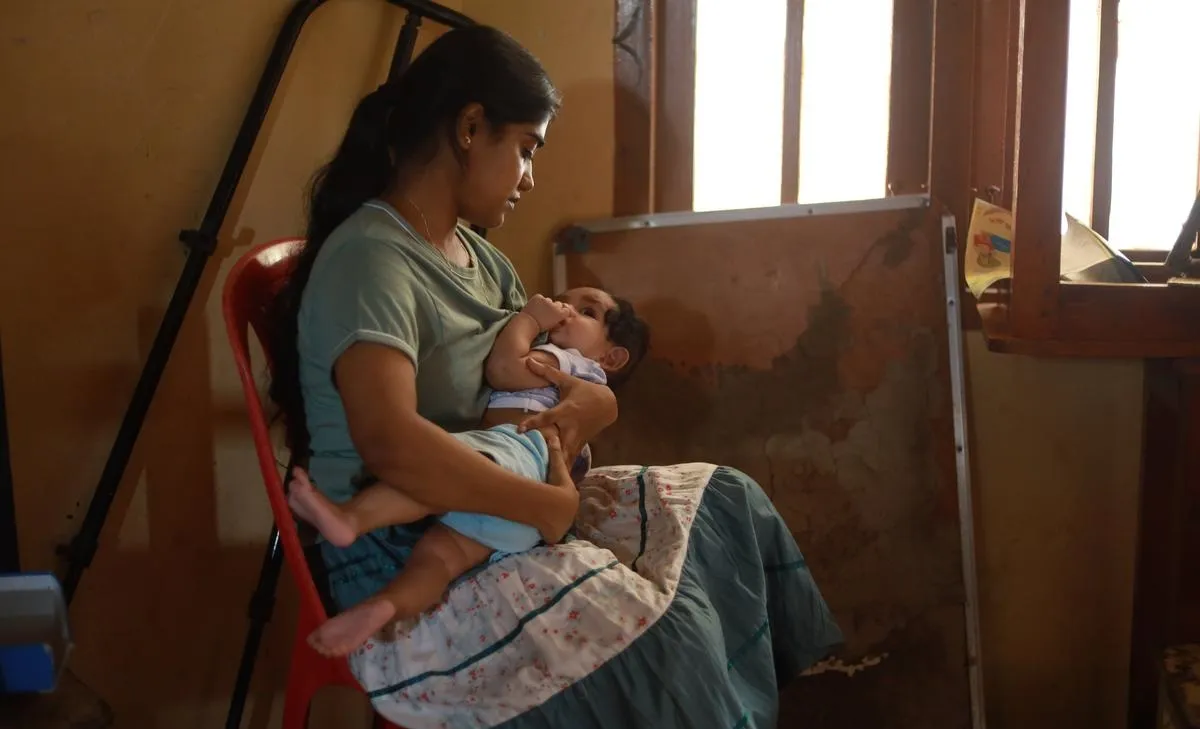 Challenges
The biggest challenge that Shruthi faced was the restricted budget, as it was a government production. "We had only 25 days to shoot. However, my story was on a larger canvas. It had six protagonists, 47 supporting characters, 100 junior artists, and was shot in 26 locations. Luckily, everything went well, and we wrapped up the shoot in 21 days," she revealed. While lauding the Kerala government for the initiative, Sruthi said she wished the processing, decision-making, and fund arrangement could be speeded up.
"On the bright side, I was able to steer the film and end it this way only because it was a government production and they didn't interfere with my working style or the content. Had it been a private producer, they might have interfered with the content," opined Sruthi.
Although Shruthi isn't exactly a debutant director, as she has been working in the film industry for almost a couple of decades, B 32 Muthal 44 Vare is her debut feature film. "In most of the projects that I've worked on, the majority of the crew would be men. Sometimes men would find it uncomfortable to take commands from a debutant director, especially if she was a woman. In my film, 75% of the team were women. Luckily, I also had a good team to work with; these were mostly people that I knew and people who knew my style of work. So we didn't have many disagreements, and things were smooth," she said while speaking about being a female debutant director.
Representation Of Women Behind The Camera
When asked about the representation of women behind the camera, Shruti pointed out that the number of women behind the camera was still very low. "The scenario has been changing gradually over the past decade. There is at least one assistant director in every set, and while that itself is a positive change, I still feel that's not enough. But every small change is a step forward, so hopefully, in the coming years, I believe we can see more female directors, cinematographers, and writers coming forward and making films."
Journey Into Films
While B 32 Muthal 44 Vare is her debut feature film, Shruti Sharanyam has had a long career in the film industry. After graduating in mass communication, she worked at a couple of news channels in Delhi before moving on to work as an assistant producer at a production house in Bangalore. "In 2013, I realised that working as an independent director was very challenging. By the time I was married and had twins, I had taken a career break until 2015, and that's when I did my second MBA in CSR. Then I worked in the UK for a while before realising that a 9-5 job wasn't my calling."
With a burning desire to work in a creative field and make movies, Shruthi returned to Kerala in 2016, much to the disappointment of her family. Initially, I was struggling financially. I started a production house with some friends, and after making a couple of music videos, I began getting work from outside. I worked on numerous AD films, campaigns, corporate ads, and documentaries. Although the first couple of years were difficult as I started from scratch, I was determined that I would make it. I believed in myself, and finally, I guess it has paid off," smiled Shruthi.
On Body Positivity
Talking about sexualisation and objectification of women, Shruthi noted, "Breasts have been objectified for all the wrong reasons and perceived as a symbol of attractiveness and fantasy in women. We have been socially conditioned to believe that breasts are supposed to be a certain size and shape. But we need to break free from the internalised notions and realise that these are just unrealistic beauty standards."
"We have to be happy with what we have. Women need to embrace their bodies, love themselves, be proud of themselves, and carry themselves with confidence, said Shruthi, promoting body positivity.
Shruthi Sharanyam revealed that she had her own share of insecurities, especially during her adolescence and 20s. "Only in my 30s did I begin to outgrow my insecurities. I learned to embrace my body over time. Despite considering myself a feminist, it took a long time for me to accept myself the way I am. So I think for a woman who isn't aware of her body politics, it'll be more difficult, but we must work towards reaching there."
She disclosed that it's still tough for her at times, especially being a woman director with a petite frame. "I still get body shamed and mocked, but I've learned to take it as a driving force. I feel it's my responsibility to talk about body positivity, raise awareness against body shaming, and empower women to embrace themselves. The more we talk about it, the more positive changes we'll witness in society," she concluded.
Watch the trailer here
---
Suggested Reading: Child Actor Thanmaya Sol On Winning State Award, Love For Acting, And More
---