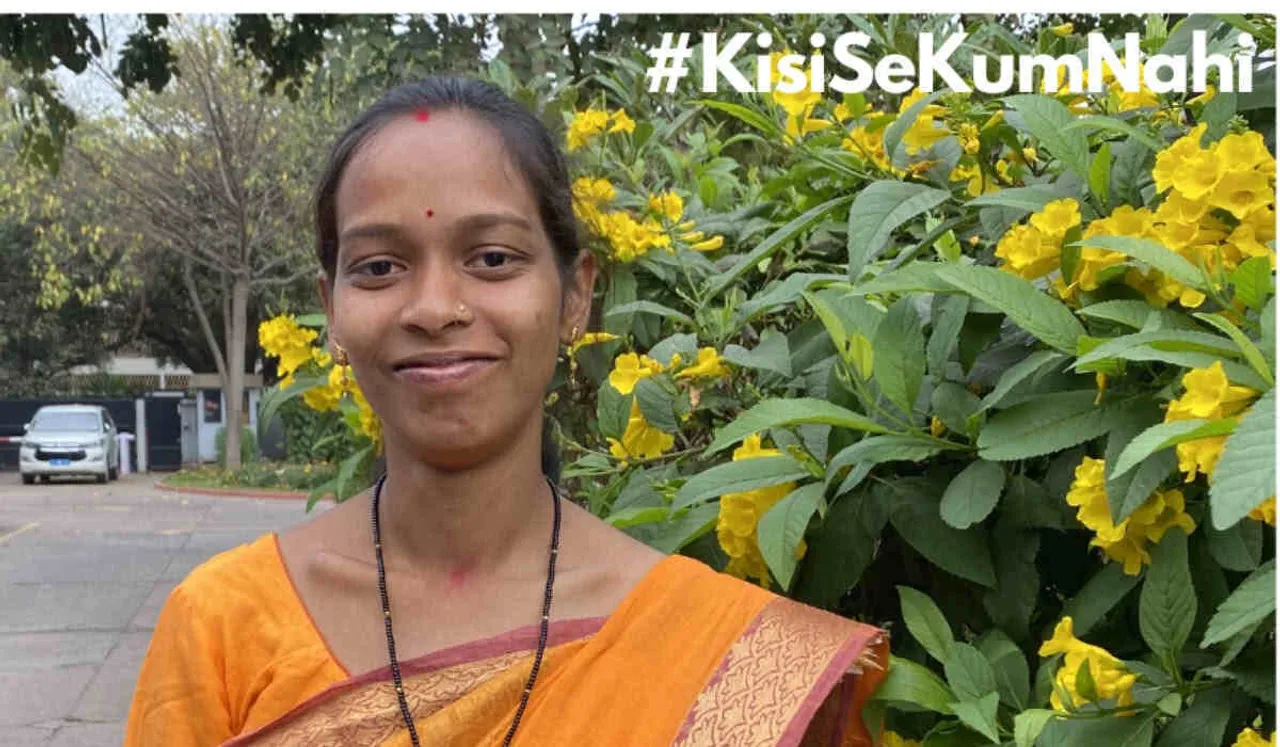 Every story has a unique power to inspire people because someone, somewhere, will relate to the circumstance. Sangita Majhi's story is one such inspiration.
25-year-old Sangita Majhi, who comes from a small place in Odisha, started her puffed rice business five years back and her journey ever since has been one full of learning.
I've had the honour of speaking with several grassroots entrepreneurs at the Indian Commemoration of International Women's Day 2023 at the UN Women India country office, and Sangita Majhi's story was one that deeply presented itself as a larger representation of several women who beat the odds and rose to forge their own identities.
Sangita Majhi Journey
Growing up in Thakurmunda, Sangita Majhi often wondered about the fate of women in her village. Like most women around her, she, too, got married early as per the norm and did not have the opportunity to pursue further education. "I'm an entrepreneur now but, back then, I did not even know women had the option to even work," she recalls.
Married off early in the village, Sangita was living a life like most women around her did until she and her family started facing a major financial crunch. "My husband was barely earning enough to sustain the whole family and it was getting difficult to meet our ends." With the power of digitalisation in her hand, Sangita saw hundreds of inspirational stories of women like her who fought challenges and stepped out to work.
For Sangita, it was a major life-altering phase. "I saw how there are organisations helping women realise their potential and earn livelihoods. I did not even know what entrepreneurship meant or, at least, whether at all it meant for women but I came across Pradan organisation which helped me understand the scope of what I could achieve without having to leave my village."
Tapping into the puffed-rice universe
For the unversed, Odisha is gigantically famous for producing puffed rice, which is also popularly referred to as 'Mudhi', a staple food of the land. Sangita learned how she could tap into this and become a producer and seller of puffed rice without having to actually do a job somewhere.
Five years ago, with a better understanding of Indian markets, product selling and revenue, she started her business of puffed rice. She shares, "Mudhi is a regular food of the land, it's an everyday edible in Odisha and West Bengal. For me, knowing that there is a large market and that every seller can create a market of their own was important. I started learning the ABC of business and went all in."
Digital empowerment alongside financial capability
Sangita's business has not just solved a lot of the household challenges and financial crunch her family was facing, but also helped her become financially independent, something she did not know meant so much being a woman. "It was when I started working and gaining control of finances on my own that I felt so liberated. I do not have to ask anyone now for money and that's such a great feeling."
Financial knowledge is not the only thing that she learned along the way, it was digital empowerment that consecutively helped her expand her business and set her visions clearly. She elaborates, "I use social media platforms like WhatsApp and Facebook for the promotion of my business and content consumption. Apart from financial empowerment, digital learning has become integral to my life and business. From using YouTube to learn more about expanding my business to accessing digital payment platforms, I have learned things I could never have imagined before."
Sangita Majhi drew her inspiration from the hundreds of working women whose stories she read. Today, she inspires the young girls and women around her and that makes her immensely satisfied with her journey. "I always tell young girls around me that marriage isn't the end goal, and that they must first find their purpose and become independent first. I tell the married women that they must create their own identities apart from their husbands' and that independence is something that can be earned at any given point in life, one just has to be open to opportunities and grab them."
This story is part of the #KisiSeKumNahi series. UN Women India and SheThePeopleTV come together to celebrate women's leadership with #KisiSeKumNahi, tales of women's empowerment.
---
Suggested reading: How Sharing Responsibility With Father As Breadwinner Gave Sasmita Nayak A New Identity