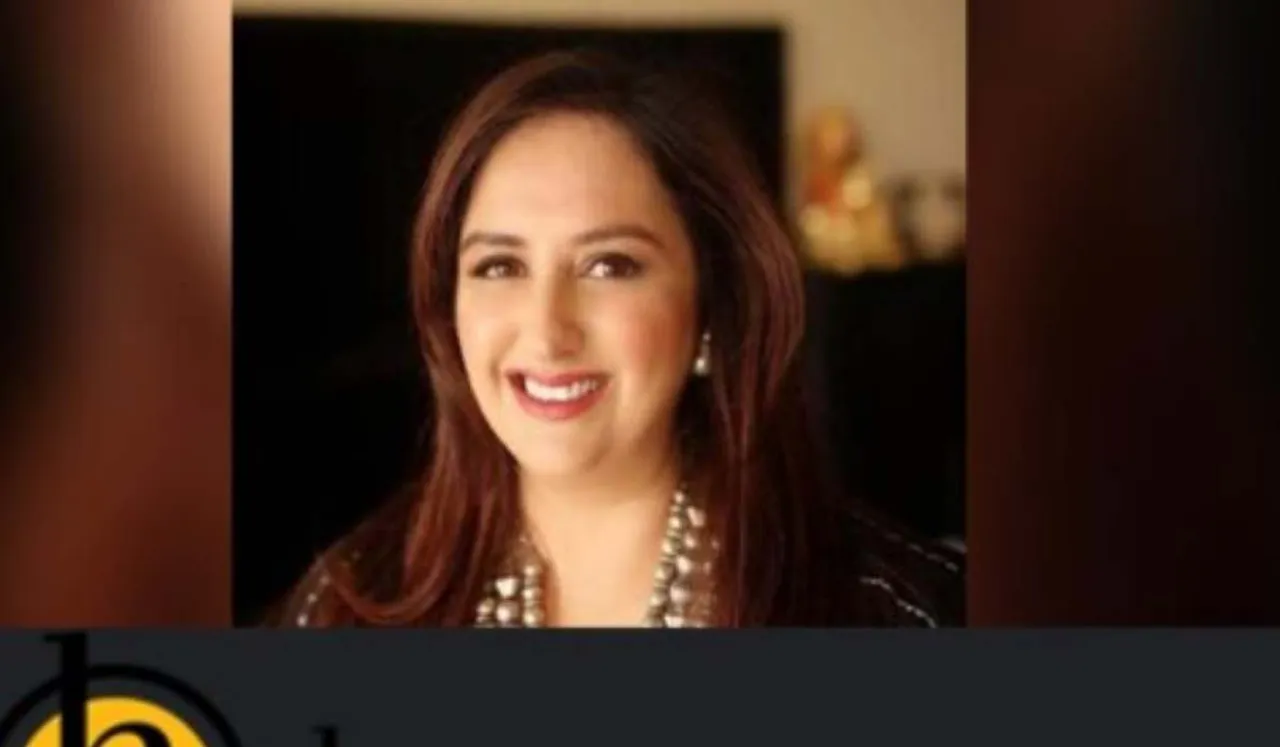 Namrata Tata Talks About Employee Voice 24/7 platform to promote empathy: As the COVID-19 pandemic continues unabated, leaders and employees across organisations, all over India, continue their efforts to only remain afloat, prosper and grow.
At a time like this, driven by the belief that positive and inspired employees alone can empower the resurgence of enterprise, House of Cheer, a company promoted by media personality Raj Nayak, has announced it is making available one of its service, tech-enabled Employee Voice 24/7 platform, to small, medium and large companies, free of cost. Launched under the happyness.me brand, Employee Voice 24/7 is being offered to every company (small, medium & large) across India for an extended period of six months.
SheThePeople spoke to Namrata Tata, Managing Partner of House Of Cheer to know more about the endeavour and how she thinks women in the corporate sector have been particularly hard hit. Some snippets from the conversation.
Tata passionately talks about how the pandemic has disproportionately affected women, she says, "One in four women are considering downshifting their careers or leaving the workforce due to COVID-19 (Women in The Workplace study, 2020). Working moms are three times more likely as men to not be working due to childcare demands. Our patriarchal society also rests the responsibility of unpaid work on women like housework and caring for children, adding to working mother's struggle."
As a corporate leader she accepts that time management, multi-tasking between managing household duties and work schedule as well home-schooling children has added stress to women in the workforce.  Increase in domestic conflicts has further added to the stress and anxiety of women employees.
So, the obvious question then is where can the corporates step in to help the employees?
Tata believes, "Flexible work arrangements, supporting safe and appropriate childcare options, paid sick and emergency leave, equal paternal and maternal leave," are needed. She says re-evaluating company policies and ensuring that they make the most sense for the environment today. Constant and steady communication with employees. Employee training and re-education to equip them with the right tools needed for the changing world are the need of the  hour.
She emphasises that there is need for, "creation of safe and accountable spaces for women to voice their concerns and seek resolution without backlash or harm." Further, "addressing top concerns of employees today in a meaningful way about health and well-being, financial stability, and job security," are the things that corporates should emphasise upon.
She says Employee Voice 24/7  actually tries to empowers C-Suite leaders to listen to their people to better understand, in real time, how they are feeling. We asked her he it has a special focus on women employees?
She said, "To maintain the simplicity and confidentiality of the Employee Voice platform it allows everyone including women employees voice to be heard. It is a platform for everyone including women employees to express their voice how they are feeling and basis on that input organisations can take meaningful actions."
It also has a comprehensive culture assessment tool. Looking at data specifically shared by women they can craft the action plans accordingly. It also measures the Diversity and Inclusivity index of organisations. This helps them in getting an insight into what are some of the factors that make women happy and what the organisation can do it further it. This can lead to the birth of some women focused initiatives within the organisation.
So in an environment where teams connecting virtually is the norm, how can we encourage a system of colleague support, which otherwise was the support system for many individuals?
Employee Voice 24/7  regards connectedness as an important driver of happiness. Tata says, "We believe it is important to forge strong relations at work, which in turn contribute to happiness at the workplace. In today's virtual environment, people miss physical 1:1 interaction, organisations can facilitate virtual interaction by calendarizing employee interactions e.g.- peer to peer, cross team, manager to team etc."
Adding, "Creation of Buddy programs to find support within the organisation- not just for new employees – even for existing employees.  Creation of Peer support group – look at common issue's peers are facing – time management, stress at work etc. Identify broad challenges and then peer groups come together to discuss these challenges. Empower employees to take charge of themselves and help others. The concept of organisational citizenship is equally important for happy workplace – creation of a community where people have a sense of belonging to the organisation."
So as a manager how difficult is it to deal with such an unforeseeable future?
Tata says, "While we are amid a global pandemic there is no precedence on how to deal with the current situation and everyone is struggling. However, getting genuine feedback is a vital aspect for managers to handle their job effectively. Just like by checking the weather forecast we can't change it but we can prepare and adapt for it, similarly listening to how your people are thinking and feeling helps you adapt strategies that can equip you during unpredictable times. To add to the conundrum managers themselves are running low on their own emotional well-being and are suffering from compassion fatigue. Ensuring leaders mental well-being is equally crucial for smooth running of the organisation. As they say you cannot pour from an empty cup."