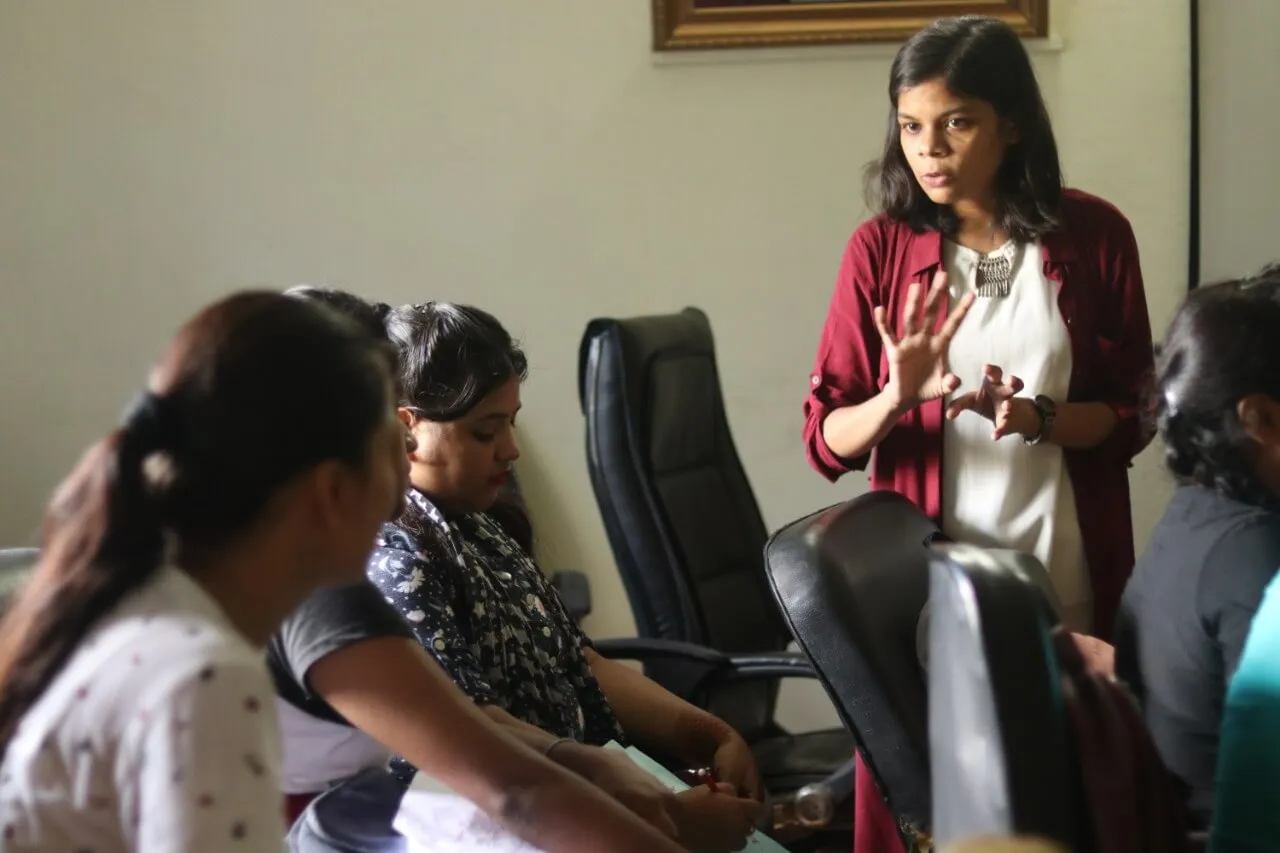 Over the years women's healthcare services in India have significantly increased, however, the conversations around the quality of care and dignity in healthcare, are almost non-existent. Can a collective idea of dignity in healthcare be built? Here is what Khud Se Pooche is doing.
The lack of dignity often instils hesitancy among women and girls, even if they need urgent medical care, as they come face to face judgement instead of guidance while accessing healthcare. This creates an unsafe space for them and they push medical issues on the back burner to avoid stigmatisation.
Khud Se Pooche is a women-led collective movement that aims to encourage the women of Patna to take on a self-reflective journey and give voice to their experiences around dignified healthcare. The project invited women across Patna aged 18-30 to apply to be ambassadors for the campaign and lead this movement for change by initiating a conversation around accessing healthcare services. The cohort of women went through a series of workshops building their leadership, co-creation, and storytelling skills.  It is led by Sakhi, Gaurav Gramin Mahila Vikas Manch.
SheThePeople spoke to people associated with the endeavour to understand how Khud Se Pooche will influence women's lives in the city.
Gurpriya Singh, Campaign Lead, Khud Se Pooche told us that "After the COVID-19 second wave, in our interactions and engagements with women of Bihar, what emerged was a need for women to focus on self, prioritise oneself, a need to become part of a community in times when families are at home, and mobility for women is restricted. Women realised the need to build resilience to cope with the pandemic. Hence, through Khud Se Pooche, we're bringing women of Patna & Bihar together, to build a shared acknowledgement and recognition of dignity in healthcare, through community, leadership and self-reflective journey modules that will not only bring women from diverse backgrounds in these times together, as well as build a shared understanding of dignity and quality of care in women's health and well-being."
Gurpriya, on being asked about how does Khud Se Pooche plan to use technology, shared, "Through our campaign, we are trying to build a shared understanding of the kind and quality of first information in healthcare that women require, be it empathetic counselling, guidance, non-judgemental care, comfort, overcoming shame, hesitation, ability to make decisions, being provided full information about side effects/ procedures/ etc. The campaign focuses on layering the current "information/ service delivery" modules by building a women-centred approach to the care or information that they receive in healthcare." 
She further said that Khud Se Pooche will use both technologies as well as community engagement to reach a diverse set of women in Patna. Through Zoom sessions, WhatsApp interactions and Facebook communities, women from varying sections of the society will come together and build community and solidarity with each other, engage and learn as well as share. 
"Technology allows for certain anonymity and hence comfort for women to interact with doctors and receive counselling or information on topics such as breastfeeding, menstrual health, sex and sexuality. So definitely, technology has allowed for creating safe spaces for a lot more engagement and interactions among themselves, as well as with doctors," Gurpriya said.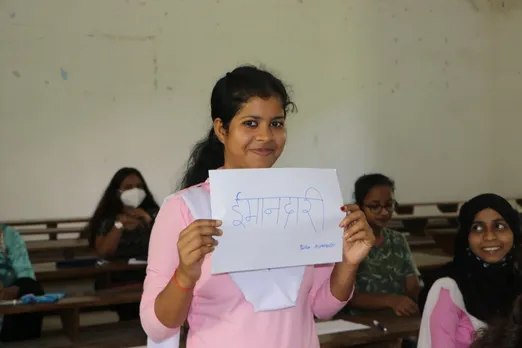 Sagrika Singh Director of Programs, Sakhi Bihar spoke about the taboos related to accessing healthcare facilities that Khud Se Pooche is trying to break "Khud Se Pooche campaign is providing an opportunity to the young women across Patna to raise their voices and break the taboos around their healthcare facilities. It happens at such an individual level that collectively women never think about how much of a big deal it is and what significance leaving things unspoken holds in their life. It can change the course of action that needs to be taken and can affect them at micro and macro levels, ultimately shaping their life as a whole."
Sagrika added, "Some of those taboos which the campaign intends to acknowledge in order to make a difference and bring about a change are those around periods, abortion, and pregnancy-related issues for married and unmarried girls. Sex and sexuality-related queries are often silenced; changes in one's body aren't spoken of and suffered privately, and misinformation about family planning services leads to negative consequences."
A first-year student of Mass Communication Priyaswara Bharti who wants to be a filmmaker and is an Ashoka Young Change Maker and leads a forum of Youths of Bihar "Bihar Youth for Child Rights" spoke to us about the taboos that the campaign is breaking. She said, "If I talk from the perspective of young women/girls aged 18+, the first taboo that they face is being judged when they go for treatment or consultation with their questions on any topic related to their health (could be a general consultation or a disease not spoken about too widely) to any health centres. Girls don't know which doctor they should consult for what and are confused between gynaecologists and dermatologists. Sometimes they don't know if the way they are being treated is right or wrong. They're either shy to go or manage their pain at home, especially issues related to their private life and health. The main question is 'What will people think about them?'
Then there is a lack of information or misinformation about contraceptives and abortions. In most cases, young girls and women don't have proper knowledge when they become sexually active. They are afraid. The first time I felt that this campaign was needed was after a webinar we recently organised on menstruation, where girls got a chance to ask questions to a gynaecologist. The anonymity and a safe space that we were able to create showed that women and girls have so many unresolved questions and queries."
Bharti felt that one of the main objective of this programme is that younger women will start communicating and exploring their right to dignity. "By building their communication skills and connecting them to experts, they will be able to get to know more about their health, which will help them make decisions independently and stay informed," she said.
The ambassadors will have a chance to interact with experts on different issues that affect them, receive a certificate, and work together to co-create a manifesto for change and a symbol to represent dignity for all women of Patna. The programme also  collaborated with the National School of Drama for workshops and artist Princess Pea through workshops helped the women create a symbol using textiles, embroidery, and patchwork to represent dignity in healthcare. 
---