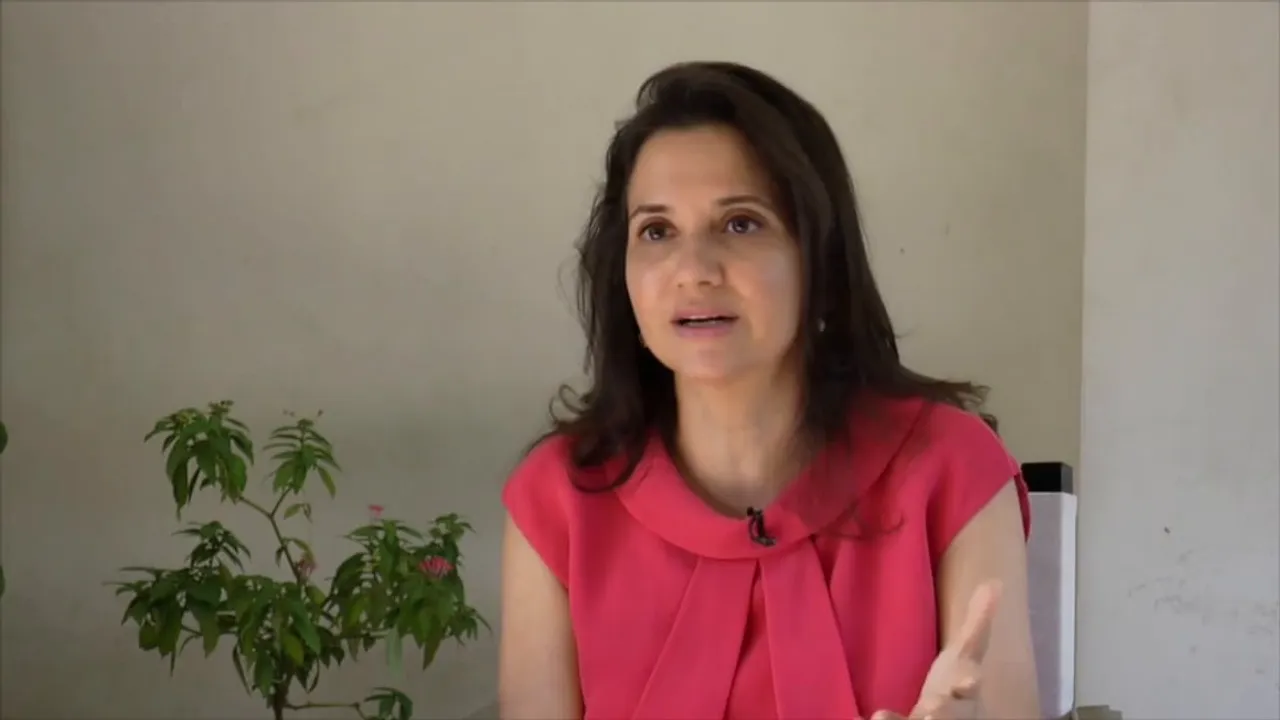 Anupama Chopra is an Indian journalist, writer, and film critic who runs her own digital platform Film Companion that brings a critical lens towards cinemas. She is also the director of MAMI (Mumbai Academy of Moving Image) that organises international film festivals in Mumbai annually. In a recent interview with SheThePeople TV founder Shaili Chopra, Anupama Chopra discusses her new book 'A Place in My Heart' that got published recently. In the book, she discusses fifty films, artists, and events that left an impression on her and shaped her career in the movie industry. She dedicates the book to her enduring love for the cinemas.
Indian Female Stars Take India to Hollywood
Anupama Chopra dedicates a chapter on her in the upcoming book. She actually asked Priyanka how women have been breaking international matters. Before Priyanka and Deepika, there was Aishwarya who did this. They did couple of films while Priyanka has did a lot more, it was women who took the charge. Chopra thinks in these things you need to flatten your ego out which is fairly tough spot to put oneself in because one has to again start as new beginner.
Priyanka Chopra told her how she had to go in the rooms and introduce herself again. On being asked how women have been able to do this and not men, Priyanka Chopra explained her that it may be due to the fact that women are able to take more risks and also that the A-listers men actors of Bollywood do have that kind of stardom that it becomes difficult for themselves to put themselves out on their limb again.
She gives all credit to the women who have gone and put themselves in vulnerable position again as "artists and brands" because one can fail and then the whole world is watching. Anupama Chopra thinks that India takes great pride when someone succeeds but can be very hurtful when someone fails and for her its amazing that women have made those strides.
Anupama Chopra was speaking at Women Writers' Fest organised by SheThePeople.TV, which celebrates women-focused literature in Asia. It also puts the spotlight on authors, writers, bloggers, and editors across various genres and applauds their artistic achievements.
Do 'the Khans' matter today?
Chopra thinks the Bollywood has not yet moved away from the holy trinity of Aamir Khan, Salman Khan and Shah Rukh Khan. In the 'brave new world', specially since last few years, Chopra says while streaming platforms has thrown up new actors and created its own star system, the Khan story is far from over. There were very few slots and there were stars who did not fit into narrow definition of what a Bollywood stars can be.
"When one has worked quite along time and has contributed 25-3o years, they don't fade away because three of their movies flopped." Chopra feels it does not works that way. These stars, according to her, speak across the country- to the single screen, multiplex, North and South audiences. She is not even sure that there is going to be such stardom again because the world is different now
---
Suggested Reading:
Why Did Media Reveal Vamika's Face? Why Is the Pap Obsessed With Star Kids?
---
Welcoming a brave new world of cinema:
It's a critical time for her as a critic, voracious lover of movies and story telling. The time is great because some of the stories on the screen currently are the ones that one would not have witnessed earlier. It is mainly because of the fact that streaming services allows for it, even after the censorship that was witnessed rearing up the last year and she points to the huge number of "self censorship" that has been happening in the business.
How seasoned female stars are making a comeback
Yet, there are stories that take bigger risk and give women more to do. She refers to Sushmita Sen in Aarya, Lara Dutta in Hookups and Hiccups, Raveena Tandon in Aranyak. These women actors worked for more than 30 years and reached a point where Hindi cinema did not know what to do with them. Chopra credits streaming services of giving them with incredible roles, taken them to households across the country. For her, there is an aspect of bravery there along with the elements of newness and excitement.
The gloom and doom about the theatricals being over is rejected by Chopra and she feels there is a magic to the communal experience that our living room will never replicate- no matter how big the TV is or what surround sound you have. But one as viewers has got choices now and that is what is thrilling about the time we live in.
---
The Beauty Of Storytelling Through OTT Platforms-
Anupama Chopra loves the storytelling and enjoyed series like Scam and the rise of Prateek Gandhi who played Harshad Mehta so well.  She loves the fact that one could have ideas and narratives which perhaps would be missing in movies. Chopra's favourite Geeli Pucchi by Neeraj Ghaywan would not have been possible without the streaming platform, if the director could not have the freedom to get the specific story of a protagonist who is  queer, Dalit and blue collared worker in factory and her relationship with somebody else. It is great that such platforms exist and the filmmakers have the space.
Even movies like Gehraiyaan which has not released and speaking on the basis of promo, Chopra feels there is a movie in Hinglish and they are talking a lot in English, the movie is about infidelity. It's not showing the "janm-janmantar ka pyaar" that Hindi cinema had sold for decades.
The movie is showing imperfect people making hurtful choices which is great. For her, these are the most exciting things. In her life, she genuinely feels the last two years have been about discovering cinema beyond Bollywood. It is only possible because of streaming. Not many Malayalam release in Mumbai like the Tamil film, but one is so caught up in their world and life and cover just Bollywood. You can watch such movies at home and that sustained me.
---
Anupama Chopra's Book Writing Process-
Chopra feels that it is very hard and she wrote the book after years. The last book she wrote was on Shahrukh Khan in 2008. The books that came in between were compilations of her interview and previous works, so they are not actually the book she wrote by herself. Chopra writes this book after seven years of being digital journalist and running Film Companion.
It was a way to work a different muscle which is what she believes the books do. One has to learn to be patient and there is no instant gratification and it's a lonely job when you are sitting in front of the blank screen and hoping the words would come.
As Chopra is an early riser, she writes mostly in the morning and the time between 6 and 8 in the morning is where she gets her best work done in the terms of writing.
---
Why Write A Book While Watching Industry From Close Quarters-
Anupama Chopra believes in book having a longevity that short form videos or Instagram does not have and the books hone the craft. She can see the improvement in her own writing and ability to approach film and her own ability to construct an argument to feel about the film before and after the movie.
When she sits with 40 + movies and re-watch them, it helps her to be be better in what she does and that helps her to learn more in terms of review, critic and talk about the cinema.
Watch the interview with Indian author and journalist Anupama Chopra at Women Writers' Fest ">here.