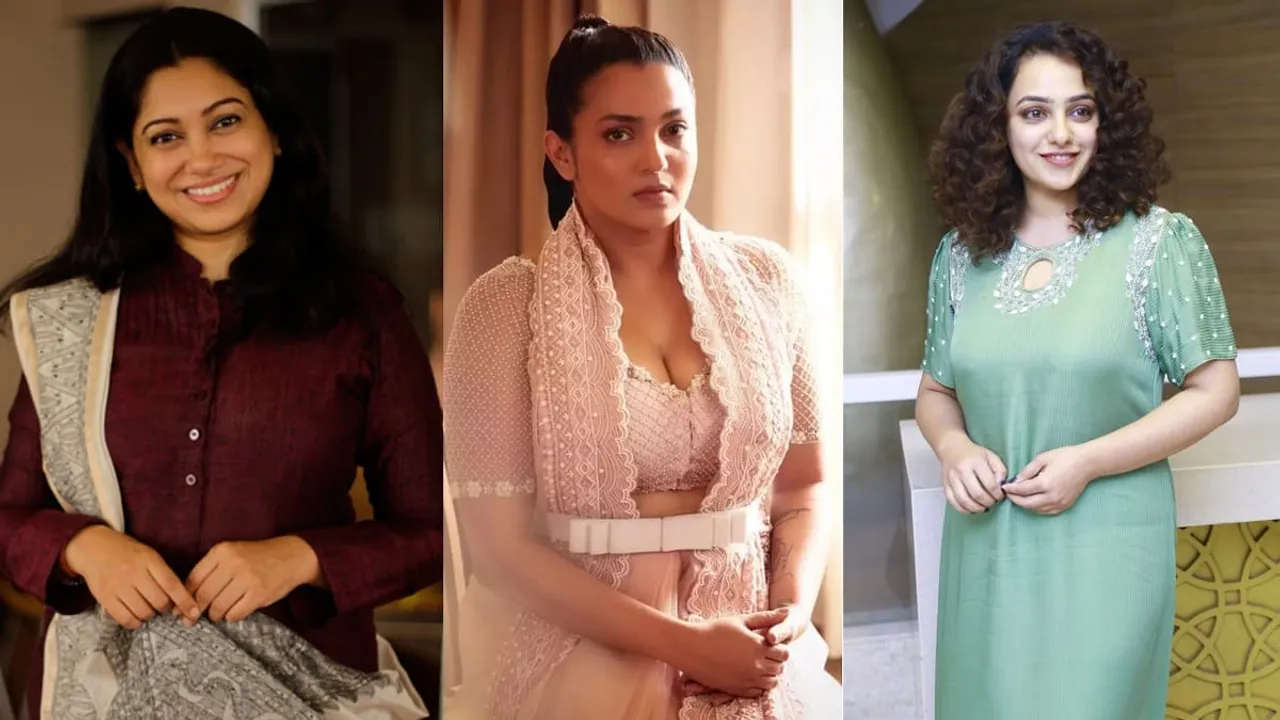 'The wonder begins,' said a post by Malayalam actor Parvathy Thiruvothu on Facebook last month, accompanied by a photo of a home pregnancy test. This little act sent her fans into a tizzy, and congratulatory messages poured in. Similar posts began cropping up from the social media handles of other actors — Padmapriya, Nithya Menen and Amruta Subhash, singer Sayanora Philip and filmmaker Archana Padmini. Days later, a film announcement was made, culling down all the rumours.
Anjali Menon's new film, Wonder Women, premiering currently on SonyLiv is about the journey of six pregnant women from different walks of life who meet at a pre-natal centre in Kozhikode, Kerala. It is a refreshing take on a woman's pregnancy, with each woman carrying a backstory, and about how their feelings about pregnancy range from joy and hope, to anxiety and ambivalence even — but at its core Wonder Women tells the universal story of a sisterhood born on the journey to motherhood.
In an interview with SheThePeople, Menon shared that it was explosive (in a good way) on sets to have a women-majority cast. "It was great fun actually with each of them bringing a certain kind of energy. That wave of energy is beautiful and I think we have managed to capture a little bit of it in the film too."
Anjali Menon interview
The film's breezy trailer showcases the presence of veteran Nadhiya Moidu who runs a prenatal class where the six expectant mothers meet and bond over their respective journeys. Never didactic or prescriptive, ">Wonder Women steers clears of any labels that define some of the women. There is a single mother, a young-hip relationship and also conventional families, but there's certainly no judgement around it. This kind of representation is refreshing and Menon believes it is time to start normalising them on-screen as it is happening all around us.
"I think our screens need to represent what is going on around us, that's the only way to be, otherwise we are not being authentic storytellers. When telling a story, we need to be as close to reality and showcase different kinds of relationships, friendships and even pregnancies. Here seven women are leading the film and men play the supporting cast. It is flipped. The narratives are of course focusing on women, but the perspectives that men bring are also significant and I believe even if it is a supporting cast, it should be written well," the Bangalore Days filmmaker said.
Parvathy, who plays Mini, a reticent but assertive woman on the verge of becoming a single mother caught up in a legal wrangle said, "I think it is fascinating to see no labels, connections, and it is nice to re-wire ourselves with various perceptions. Because even I do that, I meet someone and I am forced to think about his/her associations because we all are conditioned that way, like how old are they, whether or not are they married."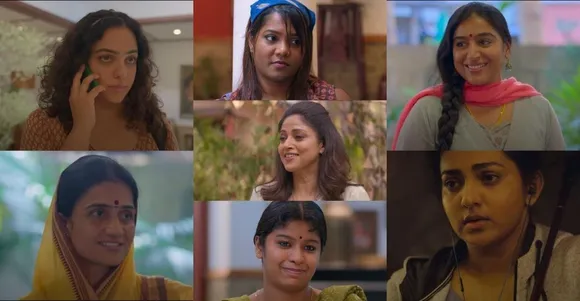 On seeking connections
In midst of the trailer, we come across Veni (Padmapriya), a lawyer who has put her professional ambitions on hold for marriage and motherhood. Her family questions her about the class and snides that all 'you do is breathing lessons.' She takes it in a stride and responds that she has a few pregnant friends now. A tiny significant detail, but goes on to tell that pregnant women also feel alone.
"Everybody is seeking that connection, a certain understanding of their circumstance. Even if your mother is there with you, she might be able to understand what it means to be pregnant in this day and age, she doesn't know what you must be giving up, and she might not be aware of your relationship with your husband, she does not know whether you really want this baby or not.  Women seek and love to have a support system, who are willing to listen and understand and is free of any judgement.
Women are often expected to be perfect. They poke us with questions like "You are pregnant, why are you unhappy?" Yes, it is a child but at the end of the end it is something that is displacing you and taking the centre of your unviverse, hence something like that needs a huge amount of recalibration. Therefore, in Wonder Women when these seven women find a place of unconditional, non-judgmental support, they want to keep it close. Here, Nandita did not have to be pregnant to be emphatic, it is because she's completely open and pure that brings them together."
On learning and unlearning friendships
The writer attended the press interviews of the Wonder Women cast where Parvathy and Nithya sat down to talk about their film. Minutes into the interview, the two couldn't stop laughing, poking fun at one another and just being their themselves. The two shared an enduring camaraderie that usually reflects when one has been friends for a long time.
Nithya plays a Bengaluru entrepreneur Nora Joseph, an architecture course dropout who plans to open an art cafe with her husband.  The actor believes one forms friendships at different stages of their life. "I remember how different it was in school and college, and when you I started working, it is something else. And at each stage of life, as we grow we change, we need people in accordance with that moment in our lives. For me, even the shoot of this film was like the beginning of a lot of wonderful friendships. It was like I was put in a space with people who I have not worked with before, and then it was a great, non-judgmental space. We find people with different wavelengths and then just connect," the actor added while slowly looking towards Parvathy as she clicked a picture of the former.
Parvathy, on the other hand, thinks friendships bring grief when met with an end. "I am learning to accept that friendships also end. There's another grief to it, to know that we all travel together up until a point in time when newer connections are formed elsewhere. It may not be ending but morphs into something else. I am learning to find peace in friendships now."
---
Suggested Reading: Women's Collectives In Regional Cinema Ensuring Safety: Anjali Menon, Filmmaker