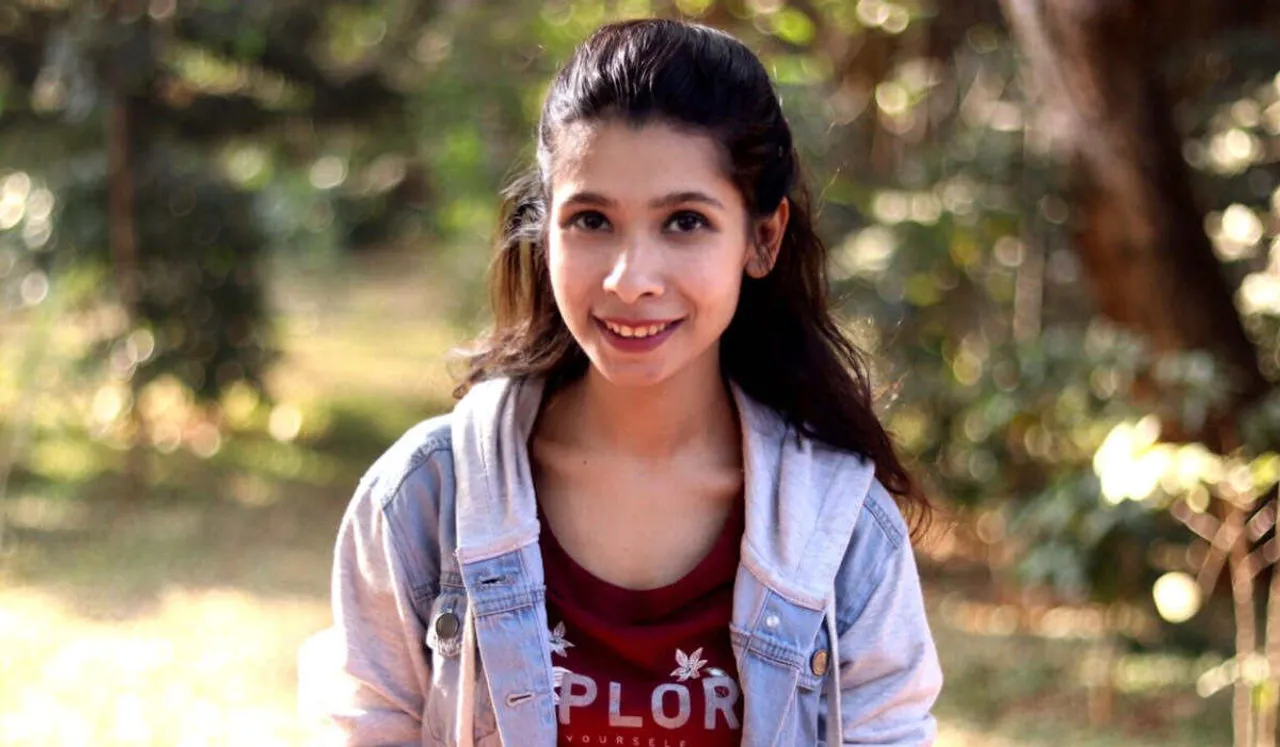 Alina Alam's entrepreneurship story stems from two factors that impacted her most - being raised by a grandmother who had a disability and watching a thought-provoking documentary that helped her navigate her purpose.
Bengaluru resident Alam was 22 when she knew she wanted to work in the inclusion space and chart a path where people would be known for their abilities and not overlooked because of their disabilities. Giving them the opportunity to work and earn respect was what she wanted to start with. She channelled her purpose and found a common denominator - food - to bring all the change she aspired for. As I write this, her venture Mitti Cafe which she started in 2017 has expanded to 26 outlets across the country, employing over 213 differently-abled people, and she is just getting started.
In an interview with SheThePeople, Alina Alam discusses her entrepreneurial vision behind Mitti Cafe, why it's integral to look at people beyond their disabilities, and how inclusivity in mindsets can shift perspectives globally.
Alina Alam Interview
What led her to start Mitti Cafe?
Alina Alam was a few days away from her college placements during her final semester when she watched a life-altering documentary about Roman emperor Nero in which he burned prisoners in front of a gathering because he believed the lives of inmates didn't matter. She recalls, "This was around 2016-17, this documentary set the course for my entrepreneurial journey. It shows how Niro decides to burn waste to generate light for his victory party and uses prisoners and several others for the same. I learned sitting in that classroom that day that the problem wasn't Niro's action at the forefront, he anyway did represent the atrocities in the world around us - the larger problem was that thousands of guests in the audience could sing, dance and drink as people burnt and died in front of them. At that point, I realised I was one of Niro's guests. I would have taken a side if I was unwilling to take action for causes I believed in."
Another huge factor that influenced Alam was her grandmother, who had a disability, but all she saw in her was her abilities. "Her disability was a tiny part of her identity, not all of it. She was so much more," she recalls. To Alam's astonishment, the way society viewed people with disabilities was very odd. People's identities were limited to their disabilities and it would lead to a lack of opportunities for them, something that she wanted to change and was passionate about.
She started volunteering with organisations that worked in the inclusion space. The problem, she says, was not that millions of people existed in Indika with disabilities, it was the duality in our perception. She sought a common denominator that would bring a shift in mindsets and create awareness and "What better way than food to do that, right?" she reflects.
She continues, "I knew that food would not just generate employment but also create awareness and lead to inclusion. That's how a concept of a cafe came into being."
Challenges
Alam's grit to kickstart her entrepreneurial journey was far from a cakewalk. She started from Hubballi with absolutely empty pockets, failed sales attempts and multiple rejections. "I did not even know what Capital expenditure (CapEx) and Operational expenditure (OpEx) meant, which is when NSRCEL came into being. This is before going to Hubballi. The initial concept came to life through the mentorship I received there."
Her first outlet came into being at a decapitated tin shed that hosted a generation of rats, and it was a student community which helped her clean it. "I did not have any initial startup capital, 90 percent of our equipment was donated by absolute strangers. Right from a spoon to a second oven, and a second-hand fridge. The community helped me start the first cafe."
Alina Alam challenged scarcity by learning, something she believes is a great productivity curve for any first-generation entrepreneur. We ask her how she climbed her way up through the constant rejections and she responds, "Desperation and a leech-like attitude where you ask for help and get people together. That's how we started."
She proudly tells us about her first employee, Kirti Kale. Kirti, who once came crawling looking for a job because she could not afford a wheelchair, now owns one which she purchased from her salary. "Her reference came through after I had distributed pamphlets door to door. Kirti, who would tremble while serving a cup of coffee earlier, now heads and manages our first outlet with utmost confidence."
Having served over 10 million meals, her vision to not just help them but also create awareness is visible in her growth. Shifting perspectives wasn't the sole challenge she had to navigate, it was surviving an industry which, for a larger part, was male-dominated. "I was not spared from the preconceived notions and stereotypes around women. A lot of investors think that when a woman is starting a business, it's a side thing. She's just doing it to pass the time; this mindset is still very much at the helm. I had to carve my way out of that. Having said that, I can tell you from my experience that people, in general, are kind. If the community wants to come together to change the fabric of society, it can very persistently and our expansion is a great testimony to that."
"There is no force stronger than a woman determined to rise."

Sadiq and Kirti, two of the several employees at Mitti Cafe chains.
What changes do we need to help give equal platforms to the specially abled?
Reminding us of the lockdown where all of us were locked inside our homes with the constant fear of losing jobs and opportunities and so much more, Alam shares a deeper, powerful insight into what it is like for people who have been living as outcasts for their entire lives. "Imagine people with disabilities have been in a lockdown for their entire lives because of the perceptions around them, because of people's resistance towards interacting with them, the lack of accessibility to the infrastructure, lack of basic accessibility to use a toilet in public. - they've faced it their entire lives."
If we need to be inclusive, we need a different approach, she says. "The only solution is a bottom-up approach in the mindset of the community. You can have the best policies, but what's the point if we don't understand policies? We need better implementations of policies. Development should be inclusive, anything not aligned to that doesn't count as development."
"It is about millions of people with disabilities for whom economic independence and dignity are not yet a reality. That's only possible if we create more awareness, give them opportunities, and truly implement the policies designed for them."
The impact on customers and rise in awareness
It's not just serving meals and beverages, it's about making them a part of society in all its form. "From our employees to customers to vendors, everyone is in it together. We have a loyal base of customers which we have developed over the years and they are deeply involved. That's the power I am talking about. I alone can not bring change. Harnessing the power of the community enables you to bring about the change you want."
Mitti Cafe has several employees who have cerebral palsy and autism and "a lot of times these disabilities are hidden," she shares. In a world where people with these conditions are looked down upon and often considered less intellectually capable, these people create a difference with both their minds and hearts and the pandemic surfaced a larger part of this change. "One of our employees during the peak of covid once said, 'Didi, log bhookhe hain aur humko khana banana aata hai, karte hain na kuch unke liye (People are hungry and we know how to cook, why not use our abilities do something for these people)'," she recalls.
At a time when thirteen of the cafes went into hibernation, one of Alam's employees thought of an idea that transformed into a movement. "We served over four million meals to the vulnerable section, to those who could not afford it. The employees cooked, packed and serve those meals."
"The change we are trying to bring is not exclusive to us. It's not something that others cannot do. This mission belong to everyone and it's our duty to create such opportunities to bring this social transformation."
What does it take to be a leader and work toward social transformation?
Alam's advice for young girls and women is to first identify their innate purpose and work towards it shamelessly. "Yes, that's how we get there, we have to go after something we want and do it adamantly. I'd also advise ">aspiring entrepreneurs to listen to both their hearts and minds. Sometimes, the heart is often more intelligent than your head. To leverage the power of community  in their growth journey is another thing that helps."
Drawing from her experience, Alam shares that standing up for other women is something that contributes to the power of sisterhood, an aspect that was lacking earlier but not anymore. I ask her for more and she says, "Yes, before I forget, develop a rhino skin, that comes in handy in a world that constantly tries to put you down. Do that and you're good to go."
"Compassion and courage are two weapons that can eradicate most problems our world faces today, and women have that in plenty."
---
Suggested reading: Why Iranian-American Shahla Ettefagh Moved To Rishikesh To Start A School For Underprivileged Kids