In the heart of India's entrepreneurial landscape, Midhula Devabhaktuni, the founder of Mivi, is rewriting the rules of the tech industry. With a passion for crafting high-quality gadgets at affordable prices, she embarked on a journey that has transformed her enterprise into a household name. 
In an interview with SheThePeople, Midhula Devabhaktuni sheds light on her entrepreneurial vision, discusses the affordable and diverse options that can transform the tech industry in India, and how the right use of technology can further the country's growth towards sustainability and equality. 
The Genesis Of Her Work 
"In 2015, we saw a significant challenge in the Indian market. Consumers wanted electronics that were both high-quality and affordable, but the Indian segment wasn't delivering. International brands often come with hefty price tags and subpar after-sales service. So, Viswanadh and I decided to bridge this gap," recalls Midhula.
My motivation was clear: to make technology accessible to everyone, regardless of their income. With this vision, Mivi was born.
A Myriad Of Gadgets For All
Her enterprise is much more than just an electronics brand. With it, she aims to bring cutting-edge gadgets to the masses. Midhula hints at the potential for more innovation in the wearables category, emphasising the brand's commitment to exploring untapped areas.
We manufacture our gadgets in-house in India, focusing on efficiency to keep costs low. We use high-quality materials and employ an innovative design team. By selling directly to consumers, we eliminate middlemen, resulting in cost savings.
In the digital age, social media has played a pivotal role in the venture's growth, says Midhula. "Our influencer marketing has been instrumental, partnering with prominent names like Bhuvan Bam, Mostly Sane, and Carry Minati."
"Our 'Did You Know' series focused on educating customers about the true meaning of 'Made in India' and gained remarkable traction."
Building a successful business demands a dedicated team, reiterates Midhula. "I take pride in our 1800+ employees team, with a remarkable 80% being women."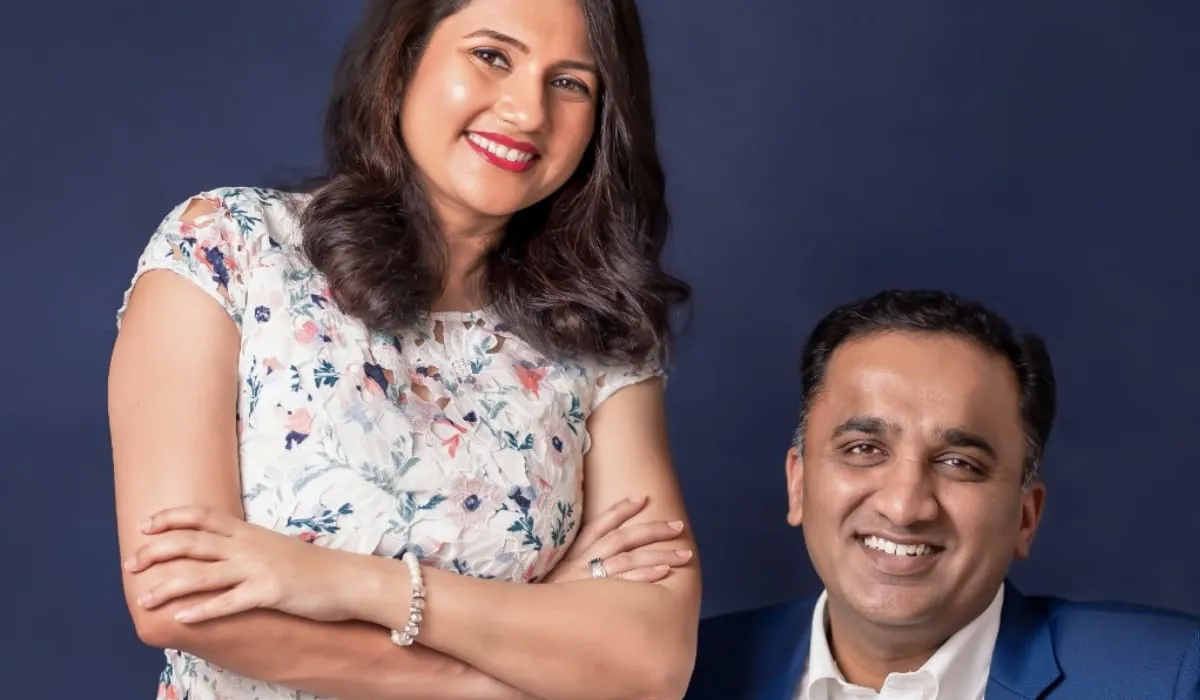 Sustaining and growing financially
Midhula and Viswanadh chose the challenging path of bootstrapping to maintain control over decision-making. Personal savings and bank loans were their initial lifelines. "We've been profitable since day one," she says with pride. "Our focus on tapping the untapped potential in the Indian audio industry paid off."
A Journey of Growth
Her journey is a testament to her commitment to her passion. "In their first year, we generated approximately 3 crores in revenue. Since then, we've experienced a staggering 70% year-over-year growth, crossing a remarkable 350 crore in the current financial year."
For new-age entrepreneurs, Midhula emphasises the importance of vision, creativity, innovation, adaptability, and resilience. "In a rapidly changing environment, these qualities are essential for success."
So, what is the short-term plan? "Well, we aim to become the most loved tech brand in India. We want people to perceive Indian products as high-quality, value-based, and innovative."
This interview in partnership with WE Hub.
---
Suggested Reading: 7 Female-Founded AI Companies In India You Must Know About