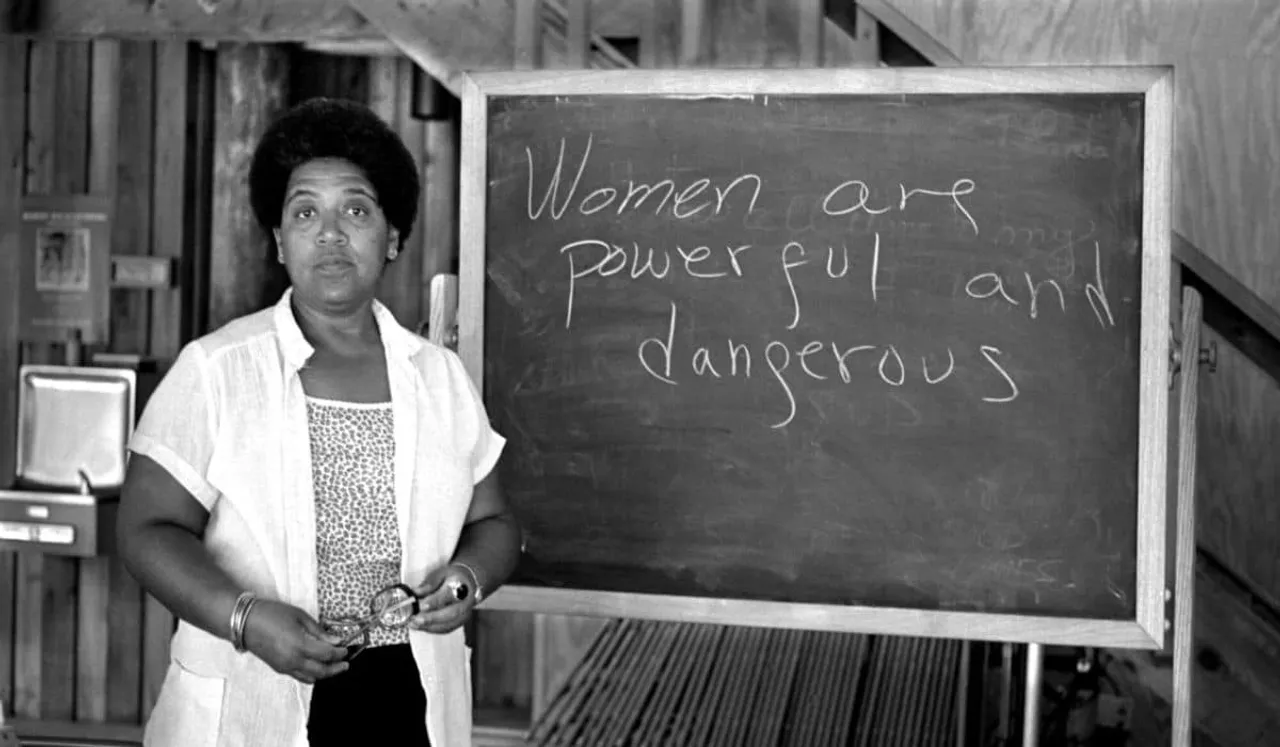 The famous writer of Sister Outsider, Audrey Lorde writes in her book, "It is not our differences that divide us. It is our inability to recognize, accept, and celebrate those differences."
Lorde described herself as a "black, lesbian, mother, warrior, poet" who "dedicated both her life and her creative talent to confronting and addressing injustices of racism, sexism, classism, and homophobia".
Lorde, in most of her interviews, never missed out on a chance to articulate her love for poetry. She believed in the art of nonverbal communication to bring out her perspective on the positioning of women in a gender-biased society.
As a twentieth-century black woman writer, what she emphasized most was ceasing the gushing wind of the entwined matters of race and sex.
Lorde fought against not just the existent gender inequality but racial inequality as well, staging a safer space for women from all walks of life irrespective of their race and colour. In fact, alongside her concern about the issues of rewarding women, particularly black women, with an inferior status, she was a big supporter of LGBTQIA+ rights.
The black lesbian scholar thus opined that "Any attack against Black people is a lesbian and gay issue, because I and thousands of other Black women are part of the lesbian community. Any attack against lesbians and gays is a Black issue, because thousands of lesbians and gay men are Black. There is no hierarchy of oppression."
Here are five quotes on women empowerment by Audre Lorde that define her as an inspirational black lesbian feminist:
Audre Lorde Quotes On Women Empowerment
"If I didn't define myself for myself, I would be crunched into other people's fantasies for me and eaten alive."
 "I have come to believe over and over again that what is most important to me must be spoken, made verbal and shared, even at the risk of having it bruised or misunderstood."
 "…and when we speak we are afraid
our words will not be heard
nor welcomed
but when we are silent
we are still afraid
So it is better to speak
remembering
we were never meant to survive"
 "…and that visibility which makes us most vulnerable is that which also is the source of our greatest strength"
 "You cannot, you cannot use someone else's fire. You can only use your own. And in order to do that, you must first be willing to believe that you have it."
---
 Suggested Reading: Feminist Memoirs: 45 Books You Should Add To Your Reading List