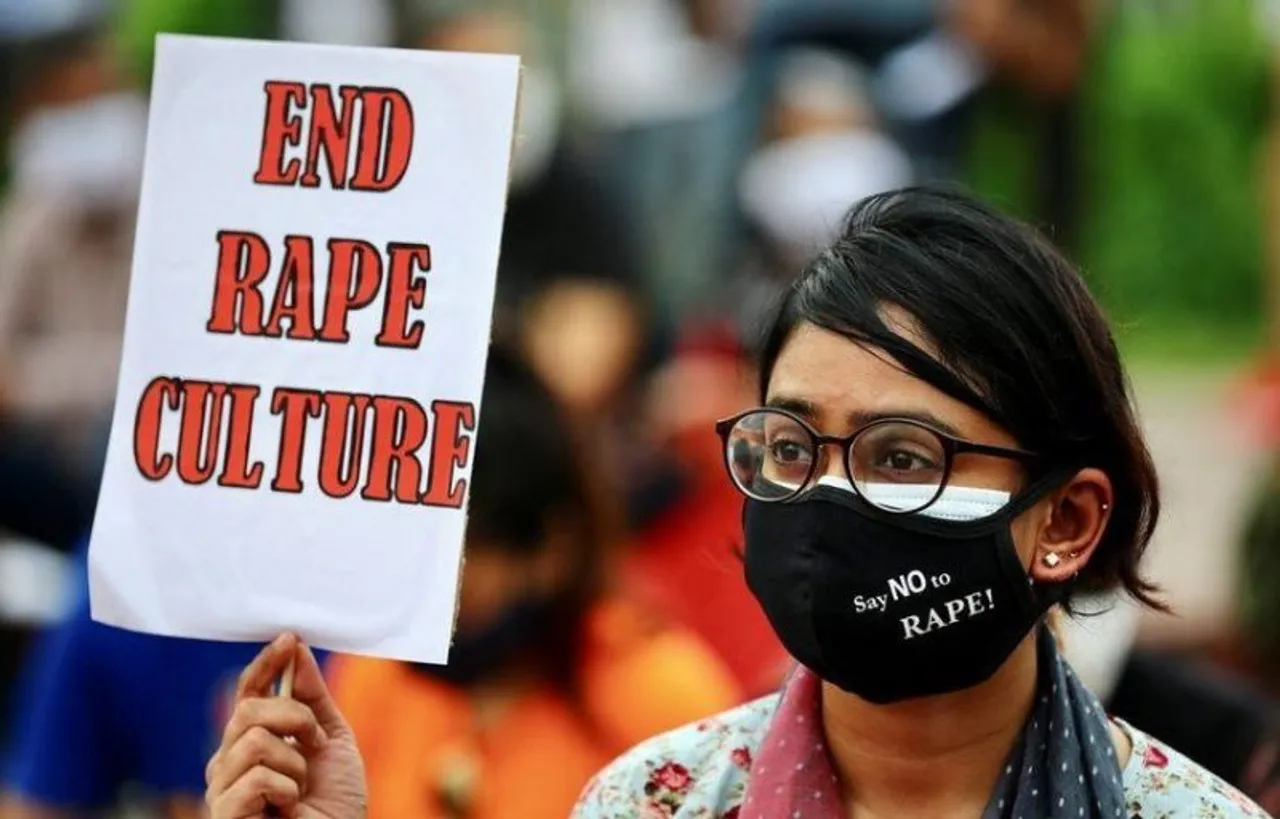 Rape is not rape unless there is intercourse. For years, such arguments have been used to defend predators accused of sexual assault where forceful penetration of the vagina was done using any object or other body parts like fingers and toes. But now the Indian justice system has caught up and updated its understanding of sexual crimes, even including offences like digital rape.
The Surajpur District and Sessions court recently handed life imprisonment to a 65-year-old man for committing digital rape of a three-and-a-half-year-old girl child in Salarpur village. Digital rape is a lesser-known sexual offence under the Protection of Children from Sexual Offenses (POCSO) Act as well as Indian Penal Code (IPC) Section 375. In a rarest of rare convictions, Judge Anil Kumar Singh pronounced Convict Akbar Ali to life in prison based on circumstantial evidence, a medical report, and eight testimonies: a doctor, investigating officer, her parents, and neighbours.
What is Digital Rape? 
Digital rape may sound like a sexual offence committed digitally or virtually, but it actually refers to the act of forceful penetration using fingers or toes without consent. The word digit in digital notifies finger, thumb, and toe, thus calling the crime digital rape. In the Salarpur case, Convict Akbar Ali lured the minor girl on the pretext of getting her candy and digitally raped her at his house.
Earlier, digital rape was considered molestation and not rape. In 2013, after the Nirabhaya rape case, digital rape was recognised under section 375 (pertaining to rape) of the POCSO Act as a part of the new rape laws. The court can sentence five years of jail term and can be extended up to 10 years with life imprisonment in some cases.
Why the law was coined?
The crimes committed under digital rape involved a violation of a woman or girl's dignity, which was not considered a crime under any section. The cases reported of such crimes were not convicted. For instance, In a Mumbai-based case, a two-year-old girl was brought bleeding to the hospital. The medical report revealed her vagina was ruptured, though there weren't any signs of sexual assault or rape. The investigation revealed father was penetrating the little girl with his fingers, but not charged under any Section. In another case, an auto-rickshaw driver used an iron rod to penetrate a 60-year-old passenger. Again, the driver was arrested for digital rape but not convicted under the IPC.
Section 375 of the IPC had various loopholes in dealing with rape crimes. The existing law did not cover such a forms of assault. The government found it difficult to treat these cases under rape laws. Post- 2013, a separate section was introduced to protect women and minor girls against the heinous acts.
---
Suggested Reading -Bilkis Bano Case: Where Are We At Fault?
---
Abuser is Known! 
In most cases of digital rape, the accused were known to the survivor, but conviction isn't easy. For instance- a father was accused of digitally raping his five-year-old kid in June this year. In another case in 2021, an 80-year-old artist-cum-teacher was accused of digitally raping a girl for seven years. In only one percent of cases registered for digital rape, the offender was a stranger. 29 percent of the time the offender was known to the survivor through her social circle, as per a report. As we have seen in cases of sexual abuse, digital rape is underreported out of fear and shame felt by the survivor or her family. There could be another reason though. Is it possible that most people still do not think of digital rape as a grave sexual crime, since it doesn't fit our conventional understanding of rape?
The rape and digital rape will be evaluated based on the violence inflicted. Today's judgment facilitates a message that sexual offences will not be taken lightly. It is a way forward, especially in times when convicts are being released for their so-called good behaviour.