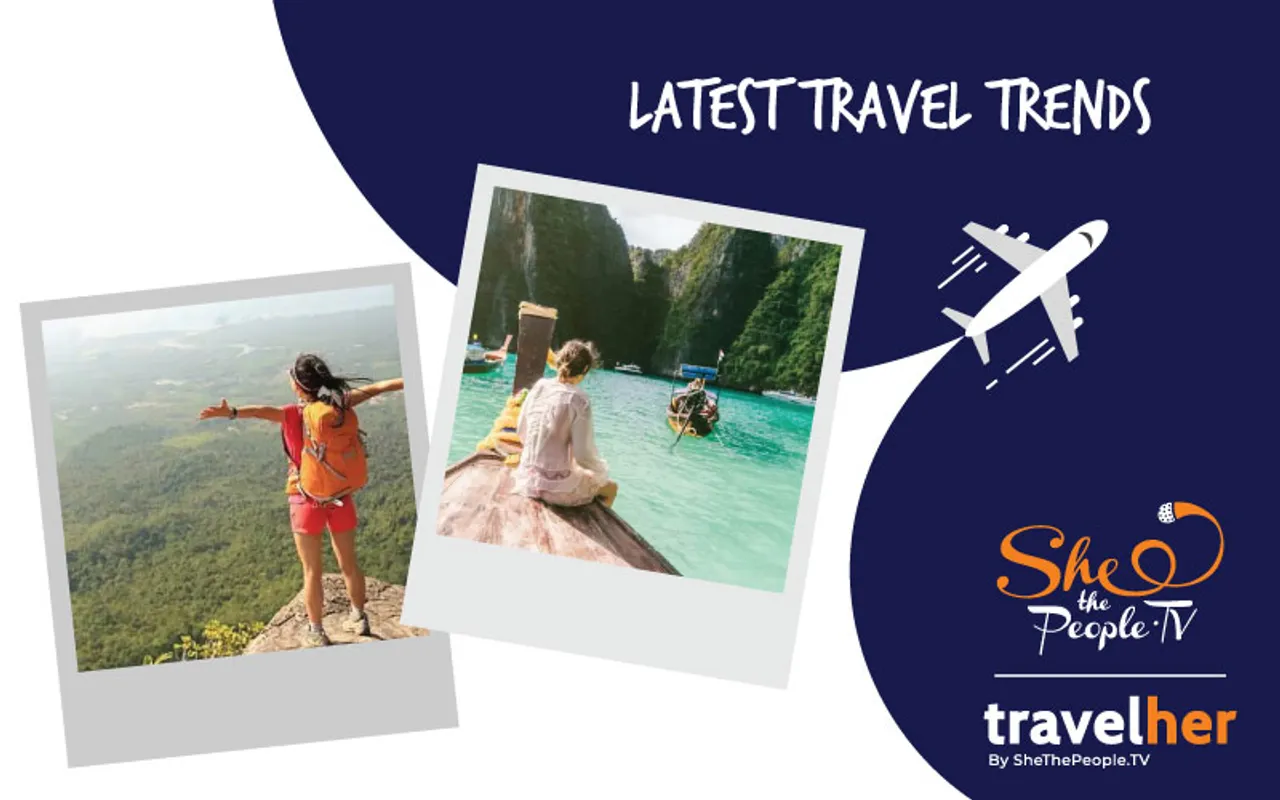 With more and more people stepping out to explore new places with families and friends, there are a lot of travel trends that have caught up. SheThePeople.TV spoke to women across the country to know about one travel trend that they have observed in recent times.
Offbeat travel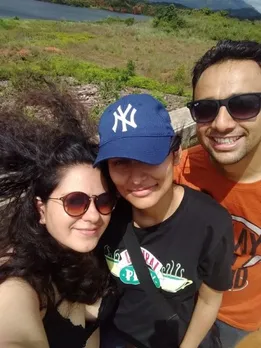 Image Credit: Akriti Mattu
Akriti Mattu who runs a venture for travellers and bloggers known as Budget Wayfarers and is a professional blogger herself says that a lot of people have now started preferring offbeat travel but she wants people to do it with responsibility. "As travellers, it is our responsibility to maintain the ecosystem of locales and not exploit them. Most mainstream places are experiencing 'over-tourism' in contemporary times and hence offbeat travel is becoming more and more relevant," she explains.
The trend of work, earn, travel, enjoy and sleep seems to be the recent wave - Girija Kapoor
Solo travel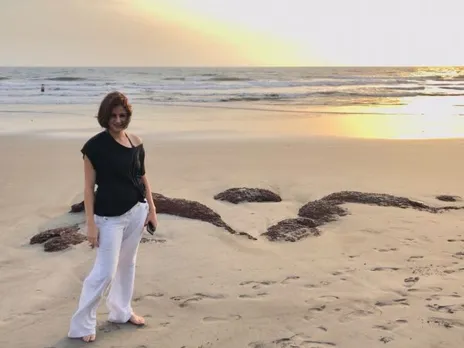 Shubhreet Kaur
Another trend that has picked up in the last few years is travelling solo, says former journalist Shubhreet Kaur though she is yet to do it herself. "I have travelled with just one more friend of mine. We really kept our budget low, met other travellers and locals, explored everything on foot and just went day by day, I've not done a completely solo trip. It was on the cards for this year but now I'm pregnant with our second baby so I'm gonna plan it for next year." she said hoping for the best.
Also: TravelHer: Seven Women Share What Travelling Means To Them
Bangalore based Yamuna Krishna also feels that the trend of solo travelling has grabbed everyone's fancy. "I believe this has evolved over time organically as a result of exposure to various dynamic cultures, lifestyles, and people finding more comfort in doing things alone. Something that was once seen as a "taboo" is now slowly becoming a norm and there's nothing that makes me happier!" she said.
Digitally driven travel
Right from the starting of a trip to its end, technology plays one or the other role. Be it digitally exploring the place and its specialities before actually visiting it, or finding the shortest route to our destination, technology makes it easier and more beautiful for us. Ask Google anything and you'll end up exploring the best of the best, says 21 year old Anushika from Kanpur who is currently preparing for her MBA entrance exams.
Earn, travel, work repeat
Girija Kapoor says that the trend of work, earn, travel, enjoy and sleep seems to be the recent wave. The trend is now getting adopted in small cities where groups and families plan and travel around the world.
I believe solo travel has evolved over time organically as a result of exposure to various dynamic cultures, lifestyles, and people finding more comfort in doing things alone - Yamuna Krishna
Hitchhiking
Travelling and adventure also go hand in hand. Just visiting a place is not the norm. You have to return with scintillating tales to excite your peers and that's how more and more people are trying their hand at adventurous activities. "Hitchhiking is the one trend I have seen but never done, possibly because of the risks involved. Hitchhiking is when one does not have any money and is dependent on lifts and other individuals to provide them with resources. I really want to try it once, but I think it is not a good idea," says Hiba Ameena from Calicut in Kerala who runs a travel company called Fireflies which takes tourists to offbeat destinations.
Sukanya Sharma along with her two friends hitchhiked to Goa from Mumbai on a budget of Rs 100 a day. She adds in good humour, "Now this may be a strange fun fact, but walking is an activity that we thoroughly enjoy. So we thought we'd make this Goa trip interesting, and walk all the way to Goa! We then soon realised that we'd probably be out of jobs by then, so our next idea was then to hitchhike!"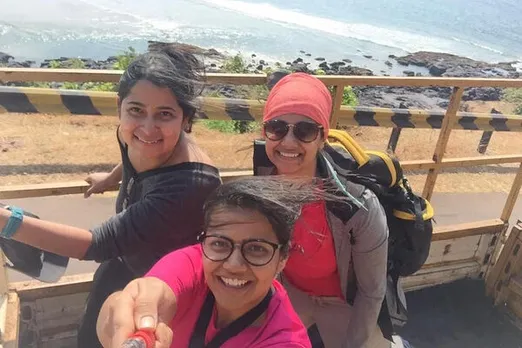 Ishika, Heena and Sukanya hitchhiked from Mumbai to Goa on a budget of Rs 100 day!
"We need to step out. We need to get out of our comfort zone. And sometimes we need to challenge our own thoughts to be able to move forward. Getting some good news today is such a rare occasion that we've convinced ourselves to live in fear. We also make the mistake of creating our own bubble, shutting ourselves in and creating a reality that we find most comfortable to accept…but what happens when we move past this illusion? This is a conversation we want women to have. The next time you hold yourself back from getting on the adventure bandwagon; don't let others' opinion derail your journey. If you're convinced, there's nothing that can shake your beliefs," she asserts.
Also: TravelHer: How I Discovered Myself, Travelling Solo Around The Globe