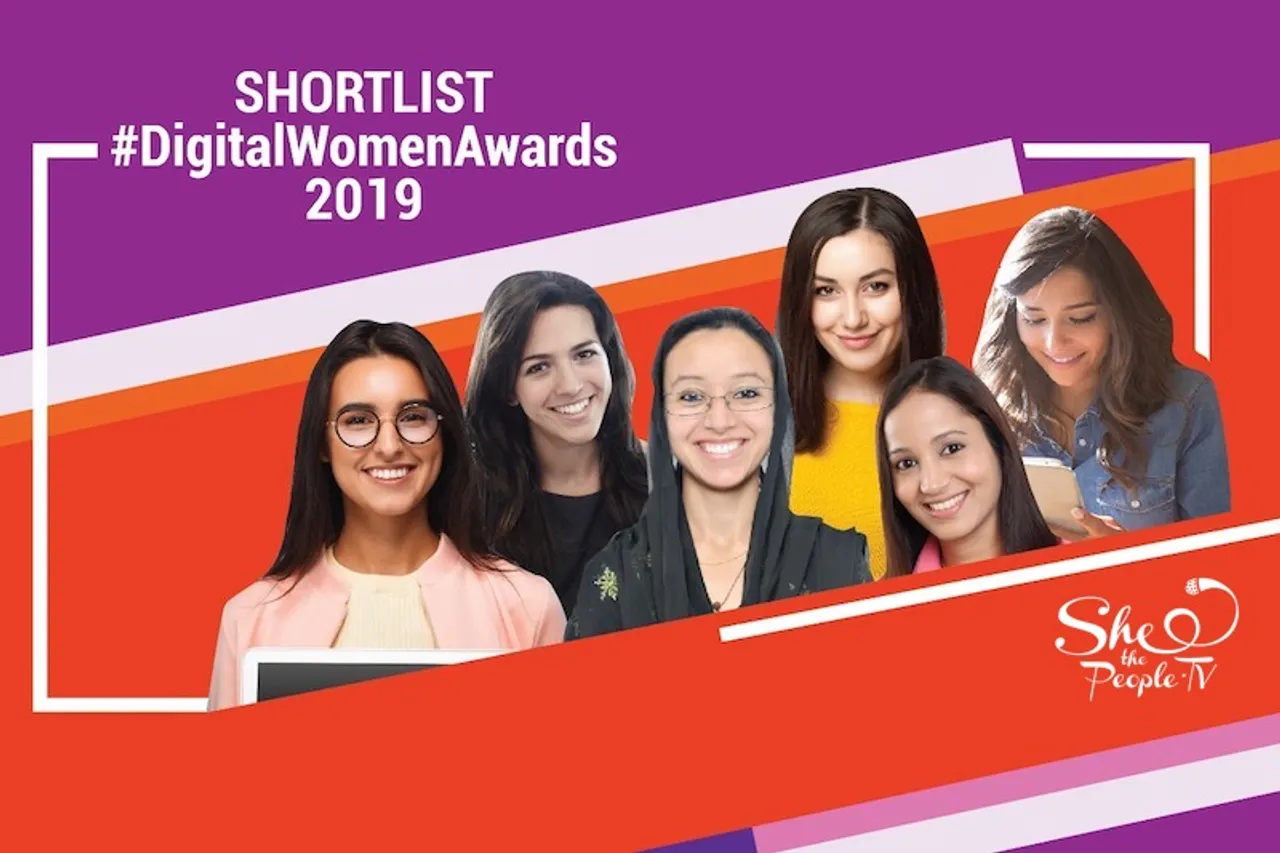 Digital Women Awards celebrate talent, entrepreneurship, innovation and creation by and among women who are building businesses using the internet. Women are bringing alive ideas for a new India with breakthroughs in digital and tech, transforming their lives and the nation's potential. This new entrepreneurial energy is what can take India to the next level and put women at the forefront. The Shortlist of the Digital Women Awards 2019 Is Here:
Swarnima Bhattacharya, Thea Care
Bhattacharya's initiative is focussed on Women's health using interactive technologies like augmented reality and conversational chatbots.
Pratibha Sharma, Rural Handmade
Rural Handmade is dedicated to connecting the urban citizens of today with the right set of finished, sustainable, meaningful and eco-friendly products from rural craftspeople.
Seema Prem, Fia Global
It's a model for financial inclusion that combines state-of-the-art technology and an extensive distribution network to bridge the huge demand-supply gap for banking in under-served geographies.
Pallavi Barnwal, Red Womb
This platform focuses on curated content on sex. Aims to spread awareness on sexual pleasure, consent, sexual education, deepening intimacy, and sexual exploration of people.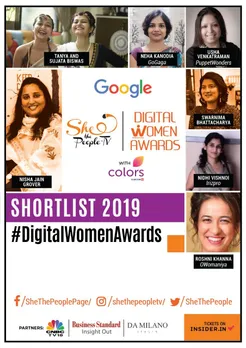 Veda Dean, EcoWarrior App
Is a mobile Game to build ecological awareness among the youth of the islands of the Indian Ocean and across Africa where there is lack of or total absence of Recycling and waste sorting solutions. The game teaches children of 6 - 12 years old, the process of waste sorting and impact of plastic pollution on the environment.
Usha Venkatraman, Pupper Wonders
Puppet Wonders uses puppets as an educational tool. Usha's interactive story sessions, filled with drama and music both educate and engage her audience. Her repertoire includes a range of Indian folk-tales, stories from Indian Mythology which lets you sample our ancient heritage.
Sahar Mansoor, Bare Necessities
Products that we use on a daily basis are packaged in plastic and loaded with chemicals contributing to the plastic pollution crisis. It is this issue that Bare Necessities addresses. Additionally, it also seeks to address education levels about this issue, that affects the entire population of India, yet, only a handful of social businesses address.
Arpita Vyas, Wings2Fly
Works with chhara and other marginalized communities. These women were involved in illegal activities such as bootlegging, pick pocketing and brewing illicit liquor. In addition to dealing with stereotypes attributed to their community, lack of education, vocational skills and employment opportunities meant that these women are stuck in a vicious circle of crime.
Bhavini Parikh, BunkoJunko
Makes artistic fashion made out of unused textile from the manufacturing unit for environment sustainability to save landfills. Bunko Junko is a blend of sustainable and innovative design. They design, deconstruct and develop chic garments using an industrial unused textile piece, dead stocks, and sustainable material.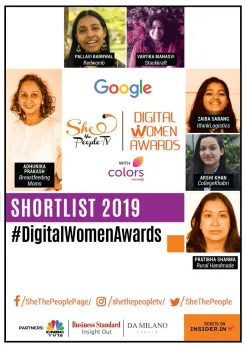 Nisha Jain Grover, Vatsalya Legacy
Educational Program for every student and aims to incorporate counselling and guidance in regular academic program with therapeutic interventions and training. It is a bridge integrating all psychological needs in main stream schools. It has remedial classes for all psychological needs of students attending regular school. The remedial are conducted in the school hours within the premises and also at various other centers in the afternoon and evening .
Adhunika Prakash, Breastfeeding Support for Indian Mothers
To help mothers reach their breastfeeding goals. Accessibility to women who are usually home bound after the birth of a baby. BSIM was started six years ago, and they are now supporting 1,00,000+ community on their group with thousands being added each month. They have been working voluntarily so far, but they now plan to design a business model by which they can financially empower some of the volunteers working on their cause.
Roshni Khanna, OWomaniya
Feminist fashion brand in India. From vendors to designers all are women. Also the second arm is storytelling where we capture stories that break stereotypes and we share those with our community of women to inspire, guide, lead and make believe in themselves. While stories bring a change within, we flaunt our believes on the outside through fashion.
Aditi Seshadri, Priya Thachadi- Unlock Impact
An advisory firm that partners with people and organisations creating market-based models to tackle poverty, gender injustice and climate change through scalable, viable solutions that address inequality.
Vartika Manasvi, Stackraft
A talent network to help product and engineering teams headhunt the right fit. Tech companies use the platform to hire entrepreneurial talent. The aim, the company says, is to help employers get introductions to tech talent as per skills, and personality compatibility.
Zaiba Sarang, IThink Logistics
A third party logistic service provider that helps online merchants to grow their business by effortlessly shipping products to doorsteps at best possible prices with the help of courier service providers.
Arshi Khan, CollegeKhabri
Fills the gap between a student and their dream college. We focus on education related facts and figures in a simplified and well structured Information portal. Their aim is to allow students, parents and educational researchers to evaluate, compare and browse through colleges and courses.
Meghana Srinivas, Trust In
The platform encompasses all labor, civil, and service laws to transform the larger grievance redressal and safety landscape. With in-built legal and tech frameworks, the company says, they are empowering companies to implement a culture of confidentiality and compliance. Also, the company says, they are integrating sensitive support structures that enable all employees to educate, escalate, and advocate for themselves.
Neha Rastogi, Agatsa
Agatsa is a company focussed on innovating medical devices that can be used by an individual without much training and are equally accurate as any other medical device. First range of devices are aimed at cardiac care and are called SanketLife. SanketLife is a digital IoT platform that consists of a miniature ECG device which is operated just by touching the sensors and a mobile app connected to the cloud.
Nidhi Vishnoi, Irizpro
Irizpro plan training seminars and workshops that are tailored to the individual aspects of a company's short-term and long-term goals. They impart practical learning by doing not just by listening and provide useful case-studies, tools and templates that can be taken back to the workplace and used. This way the training stays with the employee. They also establish a support system in which trainers are highly accessible to employees, when encountering any difficulties.
Neha Kanodia, Go Ga Ga App
This mobile-based new age matchmaking plus dating app, connects users to trustworthy people through human referrals. "Matchmakers" for every user comprises of user's own friends or external matchmakers who have agreed to make connections for the user for a fee. Users request their matchmakers to make connections for them by introductions to other singles in their network (friends or people who have requested to be matched).
Ivy Manohara, Filmapia
Filmapia is India's first online platform for Film Shooting Locations. It aims to bring alignment, create uniformity and standards in the chaotic space of shooting locations in the Film Industry. A network of location managers, line producers in a few countries who help implement your projects. Also provide branding consultancy for locations in films.
Poonam Choudhary, Vendaxo
End-to-end transaction marketplace for buying and selling used and surplus industrial assets like equipment, machinery and even whole plants. With a tech interface targeted at the manufacturers, they aim to help in discovery but also assist in deal closing and providing financing and logistics via their service partners.
Nikita Maheshwari, Tatka Lorry
A niche logistics and supply chain management company operating primarily in the ceramics and construction material industry committed to providing effective logistical support to a largely unorganized sector. They offer a range of services from full-load management to part-load management and from factory-to-factory to factory-to-door-step delivery mechanism, aligned to specific needs of manufacturers, wholesalers, stockists, retailers and individual consumers they cater to everyone's needs.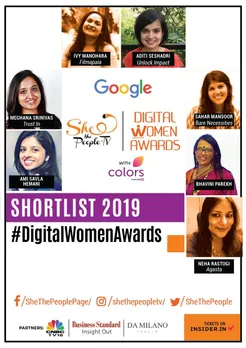 Lakshna Jha, sRide.Co
sRide connects car owners and ride seekers going in the same direction and helps to reduce traffic, pollution, congestion. App aims to encourage ridesharing by connecting drivers and riders.
Pallavi Shrivastava, Progcap
Company says it is a mission driven, technology firm that uses and data to assess credit worthiness of borrowers. Propcap credit model evaluates and scores borrowers credit worthiness. Scoring is done real time and loans are disbursed in minutes.
Tarusha Mittal, Ethx Crypto
Building a decentralised network wherein users can lend out their computing resources and enterprises can host their apps and data on it. Ethx is building turnkey blockchain solutions atop this network, the first application is called Trsts.
Veidehi Gite, Krazy Butterfly
Focussed on documenting the luxury industry.
Ramya Abhinand, MeOtherwise.com
Blogger and content writer with focus on books, reviews and thought provoking posts on gender equality and parenting.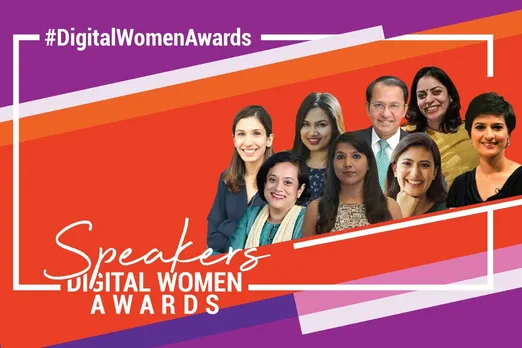 Digital Women Awards Speakers/ Block Your Seat
Sonal Agrawal, Pink Peppercorn
Pink Peppercorn started out as a blogger and a digital content creator five years ago, and is now pushing for sustainability with the House of PinkPepperCorn. It aims to create interesting, expressive sustainable slow clothing that makes a statement and is yet wearable for all age groups and body types.
Shipra Baranwal, Live from a Lounge
They are a content platform and a community that educates Indians about credit card as a finance tool and shares knowledge about how to avoid the credit card debt and instead earn air miles through everyday expenses.
Priya Adivarekar, Diary of a Dancebee
A multi genre blog turned website focussed on films, fashion, travel, culture among others.
Bhakti Kotwal, The Momflair
Creating content on motherhood and beyond.
Masoom Minawala
Minawala founded her blog on a whim back in 2010 as an outlet for her fashion hedonism and now it's become a well regarded blog on luxury and fashion. "I work on daily to document my daily style, an outlet for my editorial creativity and simply, my love for all things sartorial."
Vandana Saxena, Blogger
My business is my blog, stories and articles which can influence or inspire many lives.It is all about creating a strong connect with readers virtually.
Antara Pandit, Bubbly Blogcast
The Bubbly blogcast is a parenting website which addresses real and everyday parenting stories and challenges, integrated with Pandit's experiences. Her blog and articles featured globally are used as a platform for parents to share their voice.
Aishwarya Mahesh, Madrasi Bride
Madrasi Bride attracts visitors from all around the world who want a different perspective on wedding planning. Her readers share a passion for individuality in a world dominated by tradition. With this blog, Mahesh aims to inspire, intrigue and, motivate her readers to plan their weddings the way they want and to plan a wedding that reflects them and their love.
Priya Florence Shah, Naaree
Naaree.com is an online magazine for career and business women in India. They aim to help the new Indian woman break free of limitations, and disempowering thinking, get in touch with her own needs, and achieve balance and harmony in all areas of her life.
Nitika Bhatia, The Shopholic Diaries
Women 20-40 years who love Fashion, stay updated about what's new, what's trending.
Jasmine Khurana, Spoken Word Artist
Using the power of digital storytelling. Focus of Khurana's writings/spoken word pieces is to make the voices of women heard and celebrating their lives in every role.
JOIN THE DIGITAL WOMEN SUMMIT + AWARD FB GROUP - CLICK HERE
Charu Dhyani, Wudbox
Promotes mindful consumption and encourages people to make conscious quality based buying choices that are good for people, community and the planet as a whole through a range of high quality lifestyle products.
Sahee Wasan, MooiBox
MooiBox curates beauty and skincare boxes as per the customers skin and hair type adding that much needed personal touch to every box. They have all natural and organic beauty product boxes which is another USP of their brand.
Priya Deepak, Get Kitch
Get Kitch provides natural cookware range -Cast iron, Clay, Bronze, Stone which are hand seasoned to perfection using traditional methods.
Harini Sivakumar, Soapworks
Organic skincare products that are 100 percent plastic free too
Disha Oswal, Ornorent
Making classy jewellery available for all the ladies at an affordable price on rentals only.
Kusum Shukla, HelpForSure App
HelpForSure offer same day repair at affordable price. It has digital face where customer can book services online with instant quote
Shradha Sud, Mama Couture
Mama Couture is a private label brand that stands for the most stylish and comfortable maternity clothes, with hand picked styles and trends for your work, fun and occasion wear.
Shagun Singh, Home Work
Homework by AM Services 24 by 7 Pvt. Ltd is a one stop shop for your home and office solutions. They provide the best and most professional maintenance and deep cleaning Services in the city.
Pooja Doshi, Miraya Arts
Gifts and packaging solution selling online. Aiming to build an ecosystem of Indian artists and craftsmen including women artists by promoting their skills and products and helping to supplement their income.
Niti Singhal, TweeInOne
Collections of reversible and convertible clothing. A garment which can be worn on both the sides. Sells reversible clothing, convertible clothing, women's clothing, dresses, tops, jackets, jumpsuits.
Ramandeep Kaur, Ravaiti
The brand is born out of love for handloom in India with designs on cultural elements.
Priyanka Bhattacharya Dutt and Payal Bhattacharya, Tura Turi
High quality muslin swaddles is what made them a popular brand. Since then Tura Turii has introduced different bedding items like quilts and blankets for babies and older children. "Our USP lies in our unique, original designs as well as focus on soft, comfortable clothing," they reveal.
Sujata Biswar and Taniya Biswas, SUTA Sarees
A brand of sarees woven by artisans, especially women."Through our sarees, through our stories, we feel connected to every woman involved in the process - who share the same passion, the same nostalgia, the same unified goal. Suta is not a brand it is a community," they say.
Ami Savla Hemani, Socialize Store
Building brands for small and medium businesses and training them in social media. It helps individuals grow their brand organically and has trained more than 4000 people."Marketing is a fast growing need of people and the startup is aimed at fulfilling that.
Suba Lakshminarasimhan, SLN Brand Studio
"As a personal branding strategist, I support working professionals, women with a break in their career, Entrepreneurs and students to create a personal brand," explains Suba. She has also launched women contentment program helping women to build, re-enter and grow in their career with a clear cut goals.
JOIN THE DIGITAL WOMEN SUMMIT + AWARD FB GROUP - CLICK HERE
Shraddha Patil, Spoina
Spoina is an influencer marketing firm with a network of influencers and has executed many campaigns for various brands in skincare, health, food. They help brands design innovation campaigns with the help of their influencer network.
Ruhee Dube, Eventum
Strategy and event execution firm to help brands deliver communication matched to their growth story.
Kritika Batra, Wanderbug
The Wanderbug is a travel service dedicated to designing beautifully curated travel experiences for wanderers all across India
Pradnya Kakade-Singh, The Brand March
Offers branding and digital marketing services with special focus on retail, corporate, food, services, schools and varied industries.
Anuradha Mandavgane, HelpWelp
Created to help moms find their dream job, especially for those mothers who are away from work force for longer period or who never worked. It features creative jobs, jobs in health, medical bill and other areas
Natasha Lorraine, The Words Edge
Creatively focused marketing company, developing strategies for global companies. With experience in building brands, they work with companies of all sizes, defining the marketing strategy for assured results. "Keep the funnel full for a predictable future' is our promise. We listen carefully, learn from our experiences, love our work, and go limitless in customer service."
Abhishree Bharti, Digital Pushp
Digitalpushp is Technology advisory private limited company based in Patna and provides solutions and services in the areas of Cyber Security, Application development, IT Ops and GRC management.
Sandal Jamal, blogsbysandal.com
Her Instagram and blog, which is called blogsbysandal.com, define her business. She creates content and shares her experiences in order to help out her audience. Her content revolves around fashion, lifestyle, reviews and motivation and she believes that if you have the dedication and confidence to move in the direction of your dream, no one and nothing can stop you from achieving what you want.
The final winners of the Digital Women Awards will be announced on 23rd November at Crowne Plaza, Gurgaon. For tickets, please click here. The information provided in the above article has been shared by candidates themselves.