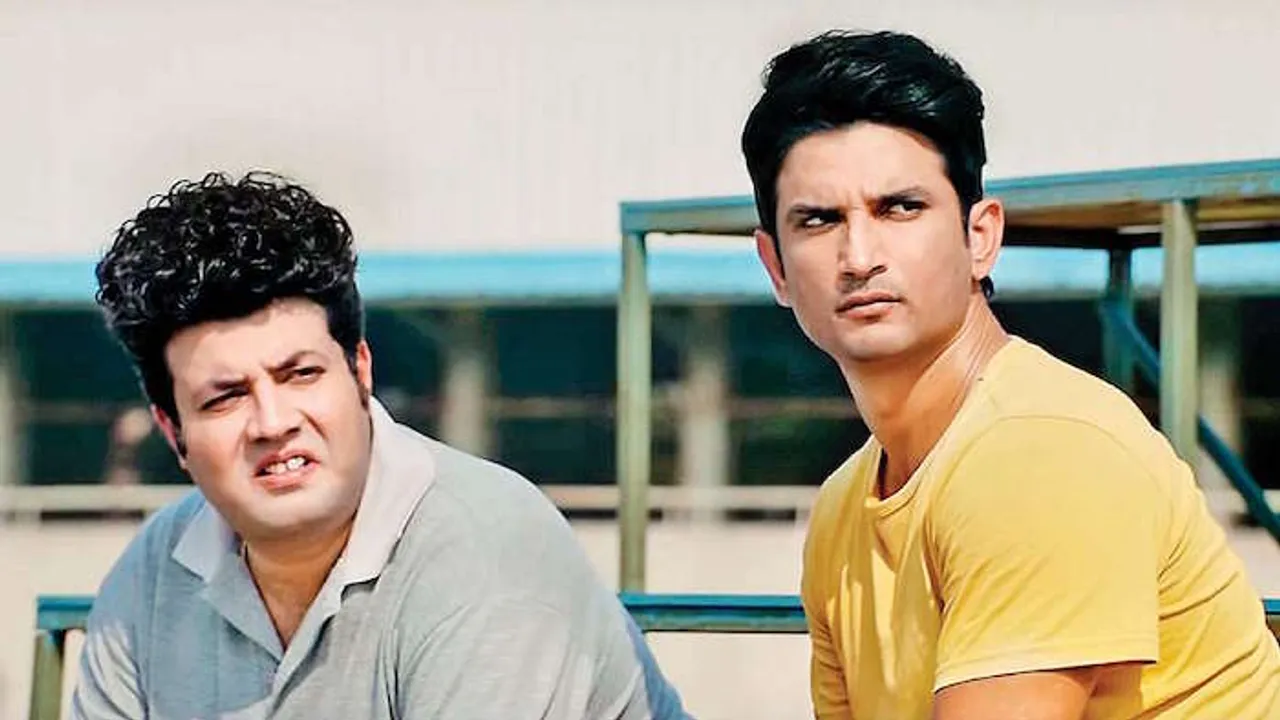 Bollywood actor Sushant Singh Rajput decided to end his life in his Bandra apartment on Sunday, he was dealing with depression. We do not know what triggered his decision however, it is ironic that in his movie Chhichhore he gave a message that "suicide is not the solution".
In the movie, Sushant Singh Rajput played the role of a teen's dad. His son tries to end his life on finding out that he has not qualified the IIT. And as a father Sushant Singh tells the story of his college days which has a lesson how no one is a loser. Irony it is. Mental health issues can make you feel lonely in a room full of people. How else can you explain someone like Robin Williams who played Mrs Doubtfire ending his life? Depression can push you to a point where living through a day may feel so difficult that ending your life seems easier. When you are dealing with mental health issues you are unable to see hope, it is not your failure but the disease which is consuming you. That is when you need someone to listen to you, who will not judge you or try to give a pep talk but just sit and listen.  
All of us are thinking why did the actor felt so cornered and hopeless that the easiest thing for him was to end his life? Why couldn't he ask for help? Why couldn't someone reach out to him before it was too late?  But an important question to ask here is how often do we practice what we preach?
Deepika Padukone who was the first Bollywood personality to speak about battling depression and has spoken repeatedly about mental health issues, said "There is this perception that if you have everything - fame, money, family - why should one be depressed. It is important to understand what depression is and why it happens. It is a clinical condition that is beyond your control."
Showbiz can be a tricky place to survive, as consumers we see the glamour, the good life and the adulation the stars get but not the real people behind those faces we see on the silver screen. The lockdown has heightened our anxieties. The unsettling feeling and anxiety are part and parcel of our daily lives now. An article published by Hindustan Times predicted that the coronavirus lockdown will likely result in a $330 million (Rs 2500 crore) loss for the Indian film industry, and force top actors to take pay-cuts once operations resume. These are unprecedented times that we are living in.
There is this perception that if you have everything - fame, money, family - why should one be depressed. It is important to understand what depression is and why it happens -Deepika Padukone
Author of the book I've Never Been (Un)Happier Shaheen Bhatt said during a book discussion to SheThePeople, "Very often I feel like you need to be very aware of the words that you are using, whether they are an accurate representation of what you are feeling. Depression is a mental illness; it is not feeling sadness for an hour or two hours. What I worry about is that there is a lack of awareness in the way we are using these terms."
Which brings us to the point that are we talking mental health issues as seriously as we should? Depression is not feeling sad for an hour or two because there are no new episodes of your favourite show left to binge on or because you couldn't get the concert tickets of your favourite singer, it is much more serious. In the light of what has happened we need to introspect and ask ourselves are we being lending a patient listening ear to our friends and family? And more importantly, are we opening up about our mental health issues with our parents, siblings, friends, people who are our first point of contact, should we need help?
There is always hope, always a light at the end of the tunnel. Reaching out is the first step.
The views expressed are the author's own.