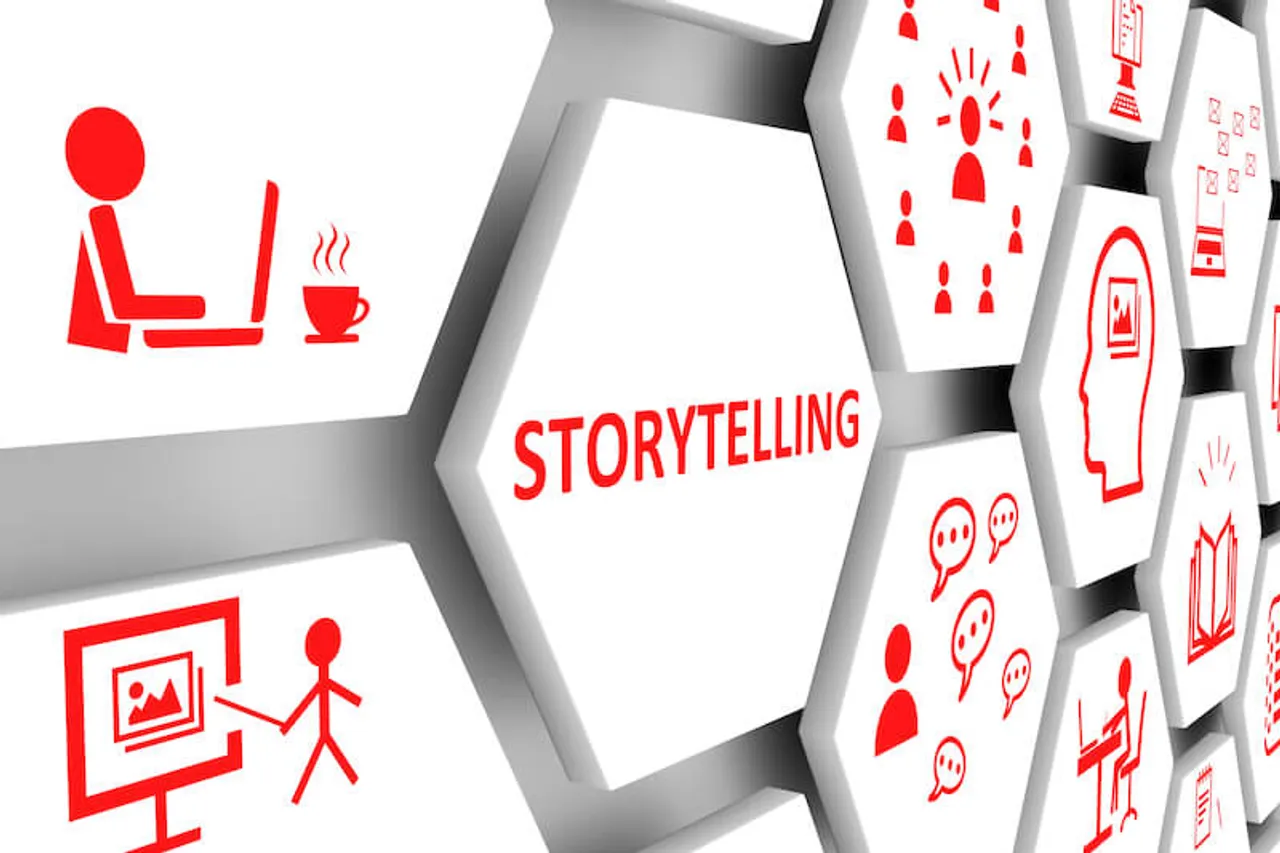 Why Businesses Need Storytelling
I was recently speaking at the WorldCom conference in Jaipur on the evolution of storytelling and rethinking content strategy. To me, this space has been fascinating since I wrote India's very first book on the use of social media and digital, The Big Connect. What's even more gripping for me is how the concept of storytelling has transformed, been unboxed, questioned, reinvented. In fact, I think the words should be in the present continuous.
The Data Dance
Let's get this out of the way. If you want to know some data points behind storytelling, it's here. 64 percent of connected consumers across APAC are watching online video content daily, across multiple devices and platforms. People are hungry for stories. Harvard Business Review notes 65 percent of people that feel an emotional connection to a brand say it's because "they care about people like me".
Why Every Business Needs Powerful Storytelling
The world is digital and tech, but the mind and heart still beats to warmth, hurt, truth, lie, promise and hope. The power of stories in today's fast-paced world is probably more than ever. We are hungry and inquisitive to know more. Humanity at the heart of digital is the way brands differentiate themselves from logos and handles. As a result, the internet rewards us with stories that trigger a human touch.
ALSO READ: Marketing To Women: How Companies Are Getting It Right
Brands Cannot Be Faceless
Companies, organisations, brands can no longer be faceless entities. People need to know them beyond their logo. In the digital environment, where consumption of content is quick, and wide audiences can be reached, businesses ought to give their audience, their society, their people much more than what they are selling. It's called 'Who You Are'.
Storytelling Is The Future
People want to know who your brand is. Its philosophy, its principles, its thinking, its connect, its network, its behaviour and more.
Therefore storytelling is not about marketing, it's about making human connections.
What Do You Want To Be Remembered For?
For centuries brands have focussed on building their image through talking up themselves. But it's time to ask yourself - what do you want to be remembered for? What's that voice, what's that vision and are you communication and connecting that vision.
In the din of brands, how do you differentiate? Precisely this way. Standing up for something and sticking with it. I think the last part of my sentence is more important - sticking with it. Don't be in a rush to get metrics to bog down an idea. Don't hurry to drop. Exploring something new is time consuming and one must push boundaries.
ALSO READ: We have to stop just glorifying millions but also celebrate failure
How Do I Measure?
The tragedy of marketing in the last few decades has been the obsession with metrics. They can be important to some campaigns but murder the soul of efforts of storytelling. Maturity of content marketing and storytelling will eventually have to create methods to measure traditional awareness and engagement metrics. Ask yourself, do you really measure every single thing?
It's not enough to have great product or service but just how to do break away from the crowds? Instead of pelleting out excel sheets, stats, testimonials, or simply some data, how about exploring something different? What is it that your brand can do to create a connection? How do you transport people away from the product to the humanity in your product? How do you get them to see that when they use your brand, they aren't just 'using' a brand, they are contributing to a movement?
Start A Conversation
Ever since SheThePeople was born, we have been partnering brands to tell stories that are authentic, real, and groundbreaking. Whether it was stirring conversations on money and women with #WoMoneyKiBaat for Aditya Birla Sun Life MF or creating a mighty women series with Citibank called #OnYourTerms.
And what we do differently? We aim to showcase the brand beyond its product. The emotions it would trigger. The new thinking it would veer people towards. To break stereotypes. To showcase that the brand has a soul, a mind and an intent.
And so, think of your brands as an extension of yourself. Have a mission, have a soul, stand up for something, have principles and tell stories. Real stories.
ALSO READ: Why Men Must Drive The New Conversation On Gender Equality
Shaili Chopra is a Stanford Draper Hills Fellow 2019. She is an award-winning journalist of 18 years and the founder of SheThePeople. Views expressed are the author's own.