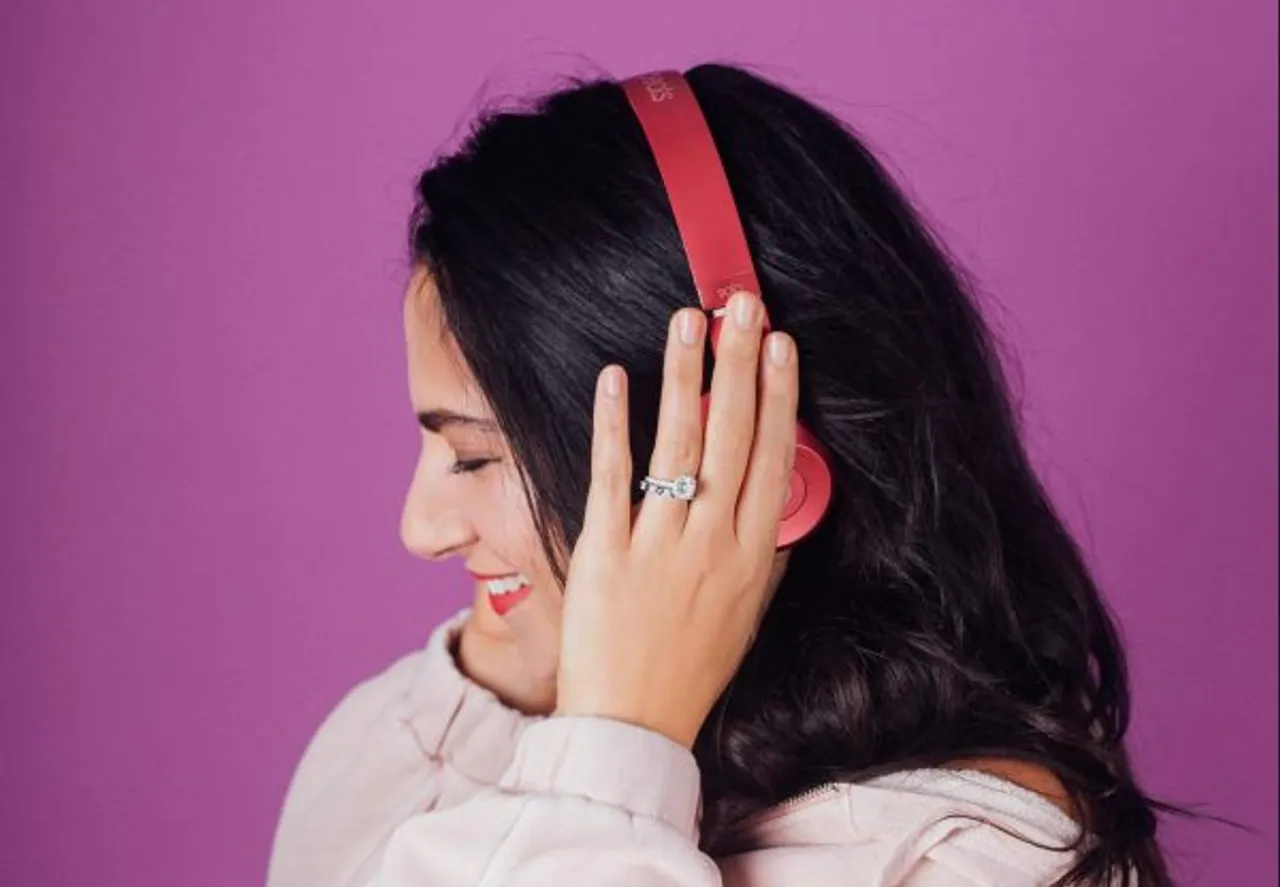 As we enter the last month of 2020, I believe we can all collectively agree that it has, hands-down, been the whackiest year of our lives. From masking up to go only to the nearby grocery, to celebrating birthdays on Zoom, to going months without meeting our friends - it's like the pandemic has thrown the world into an alternate sci-fi dystopia that no one ever saw coming. But thankfully, whatever horror film we're currently in, still has music. Needless to say, our playlists have been just about the only saving grace this year. And to wrap it all up on a bittersweet note, music app Spotify has released its annual Wrapped feature for people to relive all their embarrassing, happy, sad music memories from this year.
The Wrapped 2020 feature, available on both Android and iOS Spotify apps, is a recap of the listener's top songs, podcasts, albums, and artists. It becomes visible on the home screen upon opening the app on a mobile phone, and the user can click through their music highlights of the year, like stories. Also provided is an option of sharing your personal earworms to other apps, something several on social media are availing. Because if there's anything 2020 has taught us, it's that there is a certain catharsis in making public your embarrassments for friends and even unknown strangers to make fun of.
Also Read: If Only We Could Transport Ourselves Back To Our College Days
What Does Your Wrapped 2020 Look Like?
I happened to glance at my Spotify Wrapped list too and can safely say that it is a cringefest I am willing to never speak of again. Because for all my high-grounded criticism of trashy, autotuned remixes of Hindi classics, they were, indeed, my most listened to tracks this year according to Spotify. What!? I see you judging me with that side-eye. But it was just that kind of a year, okay? As I'm sure you can relate. And no, I shall not reveal what my top song was.
This year has worked in extremes: on the rare occasion it went high, it tore through the roof, and when it went low, it practically dug deep into the damn Bermuda Triangle itself. Either way, this year has been tough, a war waged on our emotions, schedules, sense of reality, and everything we hold dear to us. We've really hung onto the last threads of our sanity in 2020. So is it really a surprise, then, that our Spotify Wrapped playlists are reflecting that madness? At least we made it through the year with our masks and music. Let's be proud of our crazy, messy playlists.
Also Read: Alexis Sharkey Death: Friends Allege Instagram Influencer Had Marital Troubles, Husband Denies Claims
Here are some reactions to Wrapped 2020 on social media we rounded up for you: 
2020 truly has been a time warp.
Feel bad for some people, imagine waiting for Spotify wrapped all year to find out the 1975 was your top artist😭😭

— Ethan De-Natale (@edenatale19) December 2, 2020
Spotify Wrapped really showed us our place, huh?
Sharing your yearly Spotify wrapped w others? No man, can't risk exposing myself like that.

— dead begum (@darktublerone) December 3, 2020
Honestly, same.
ME READING MY SPOTIFY WRAPPED 2020 TOP ARTISTS

#1 - awesome
#2 - right on
#3 - makes sense
#4 - okay
#5 - oh no. no no no I can't post this whole thing now

— Regional Expert (@SortaBad) December 2, 2020
Turns out we're not as cool as we previously thought.
Me still seeing a basic list of songs and artists when I thought my music taste was edgier #SpotifyWrapped pic.twitter.com/83gwxqUcs3

— kais (@popcoyo) December 2, 2020
And the one I resonate with the most:
You don't have to check Spotify you're the most played this year

— Neelashri (@Neelashri4) December 2, 2020
Views expressed are the author's own.