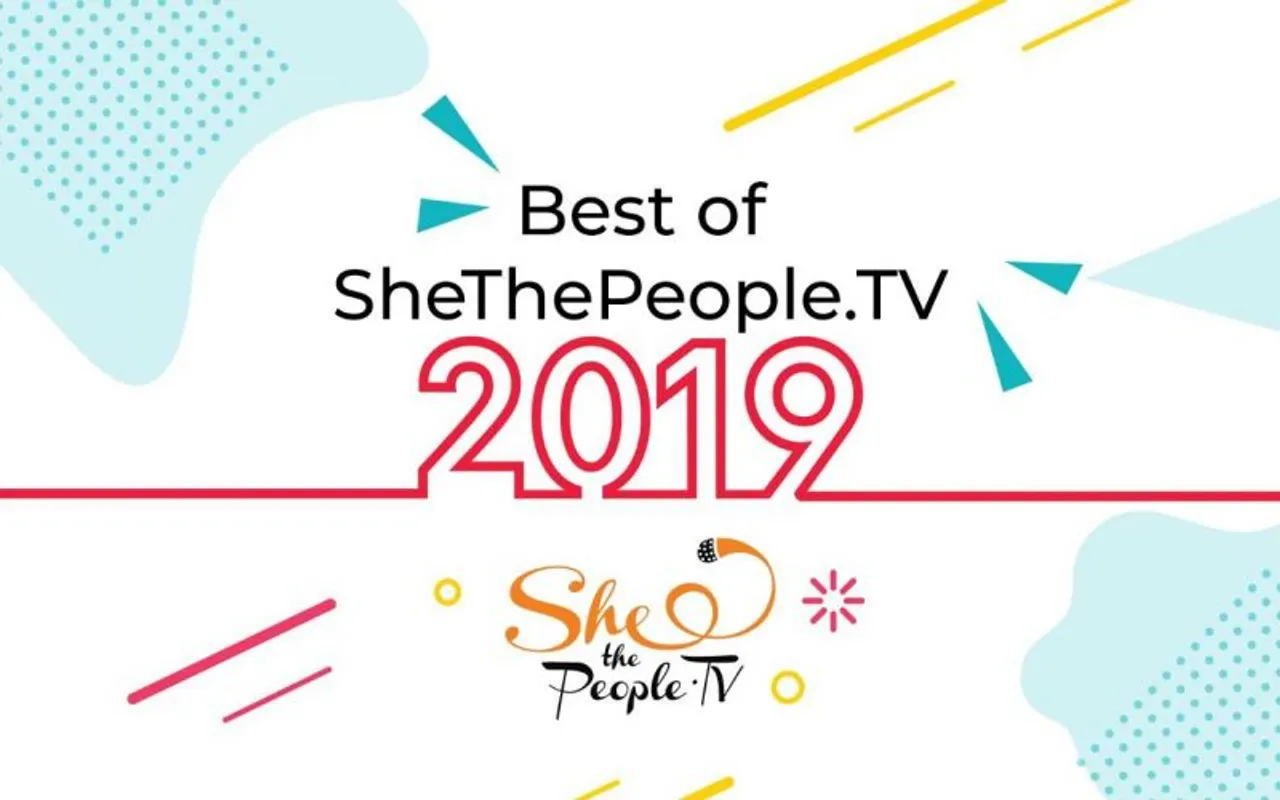 As the year 2019 rolls to a close, we look back at the stories that were close to our heart and resounded the most with our readers.
To start off, Poorvi Gupta did an in-depth interview with the founder of the Uttar Pradesh based Green Gang Angoori Deheriya, who now leads a group of over 15,000 women in UP, Haryana, Delhi and even Rajasthan who take on the patriarchy and help women in need get the help they deserve. This is truly grassroot feminism and badass women, who have reached out to give each other support and help.
Read it here: India's Green Gang Are Women Warriors Against Patriarchy In Villages
Another inspiring interview done by Poorvi Gupta was that with Chandrani Murmu, the 25-year-old tribal woman who was elected to Parliament from Odisha's Keonjhar district.
Read it here: Don't Want To Fit Into A Politician's Mould: Chandrani Murmu, Tribal MP
Acclaimed author, photographer and journalist, Dr Kota Neelima wrote this powerful photo essay for us, titled Invisibility and the Visual: Photographing Poverty and Rural Women. In this moving piece, she speaks of how she turned to photography to capture the starkness of rural poverty when words were failing her, and how she had to learn the language of photography quickly to capture subjects who had no joy at being thus captured.
"I searched for ways to recover the lost stories, the stories that demanded to speak in their own voices. That was the beginning of my journey as a photographer of rural India."
Read it here: Invisibility and the Visual: Photographing Poverty and Rural Women
One of our most-read stories this year by Anushika Shrivastava was on feisty women who defied social barriers and taboos to light the pyres of their parents. She spoke with women like Pooja Priyamvada to find out what motivated them to do so.
Read it here: Feisty Women Who Lit The Pyre For Their Parents
Our founder Shaili Chopra gave a Ted Talk at Stanford this year where she spoke about being the voice of half a billion and what SheThePeople.TV is all about. She wrote a powerful piece about it. "And so as I talk on half a billion women in India, for me creating SheThePeople is an effort to go beyond the headlines. It's a movement. And we must all be part of it. I urge you all to talk and story-tell women and their success and struggles in a big way in your state, in your village and in your country."
Read it here: The Voice of Half A Billion: DemocraShe with Shaili Chopra
A searing interview was done by Bhawana Bisht who spoke with acid attack survivor Reshma Quereshi and her biographer Tania Singh, focusing on the real trauma of the survivors that the news reports fail to capture.
Read it here: My Book Aims To Empower All Those Who Face Abuse: Reshma Qureshi
Another most interesting interview by Yamini Pustake Bhalerao with Kendra Holliday, a sex surrogate, examined this little known profession that helps others overcome social and sexual issues through hands-on intimacy, was one of the most interesting conversations I read this year.
Read it here: Female Sexuality Is Mystifying To Indian Men: Kendra Holliday, Sex Surrogate
One of the landmark cases of sexual assault and molestation that emerged recently was that of Dr Larry Nassar who had victimised hundreds of young girls when he was the doctor on the US Gymnastics team. I spoke with award-winning journalist and author Abigail Pesta on her book The Girls: An All-American Town, a Predatory Doctor, and the Untold Story of the Gymnasts Who Brought Him Down which tells the story of the 25 gymnasts who brought him down with their powerful testimonies.
Read it here: Sharing Stories Gives Us Power To Stop Predators: Author Abigail Pesta
A powerful conversation I had was with author Angela Saini, on her book Superior: The Return of Race Science, dealing with a current and prickly topic, that of the perception of race superiority and how science continues to believe in biological racial differences.
Read it here: Racism Is Becoming Mainstream: Author Angela Saini
A very important interview was the one with actor Nandita Das, done by Charvi Kathuria which focused on how we need to do away with skin colour discrimination that is so endemic in our country.
Read it here: Bye Bye Gore Gaal, Celebrate India's Diverse Colours says Nandita Das
Also from the entertainment space, Yamini Pustake Bhalerao spoke with Maanvi Gagroo, a break out actor, who is reclaiming the plus-sized space that had hitherto been reserved for comic interludes in Indian cinema with some power-packed performances.
Read it here: There Needs To Be More Depth To Women Characters: Maanvi Gagroo
In #WomenInSports, Ria Das gave us many powerful interviews with sportswomen throughout the year, but these three stand out. The first, an interview with a female wrestler, Gursharan Preet Kaur, who made a comeback to the ring post an abusive marriage only so she could support her daughter.
Read it here: Gursharan Preet Kaur Makes A Comeback To Wrestling For Her Daughter
Ria also spoke with Indian hockey legend, Rani Rampal, after the Women's hockey team had booked a spot in the Tokyo 2020 Olympics with their stellar performance.
Read it here: Exclusive: "I Want To Lead By Example," Says Hockey Captain Rani Rampal
This interview by Ria with 52-year old doctor turned weightlifter Dr Anindita Das who won four golds at the Masters Open Commonwealth games this year proves that age has no barrier to determination and will power.
Read it here: Meet Anindita Das, A Doctor Turned Powerlifting Gold Medalist
Yamini Pustake Bhalerao interviewed Canadian filmmakers Ameesha Joshi and Anna Sarkissian who, with their documentary film With This Ring on Indian female boxers, followed their subjects including Mary Kom, for over a decade to make this movie. With their film, the makers have shone a light on how these women, in a patriarchal culture, have won worldwide accolades in a sport that is so traditionally masculine.
Read it here: Meet The Women Behind The Documentary "With This Ring"
Kiran Manral is the Ideas Editor at SheThePeople.TV.