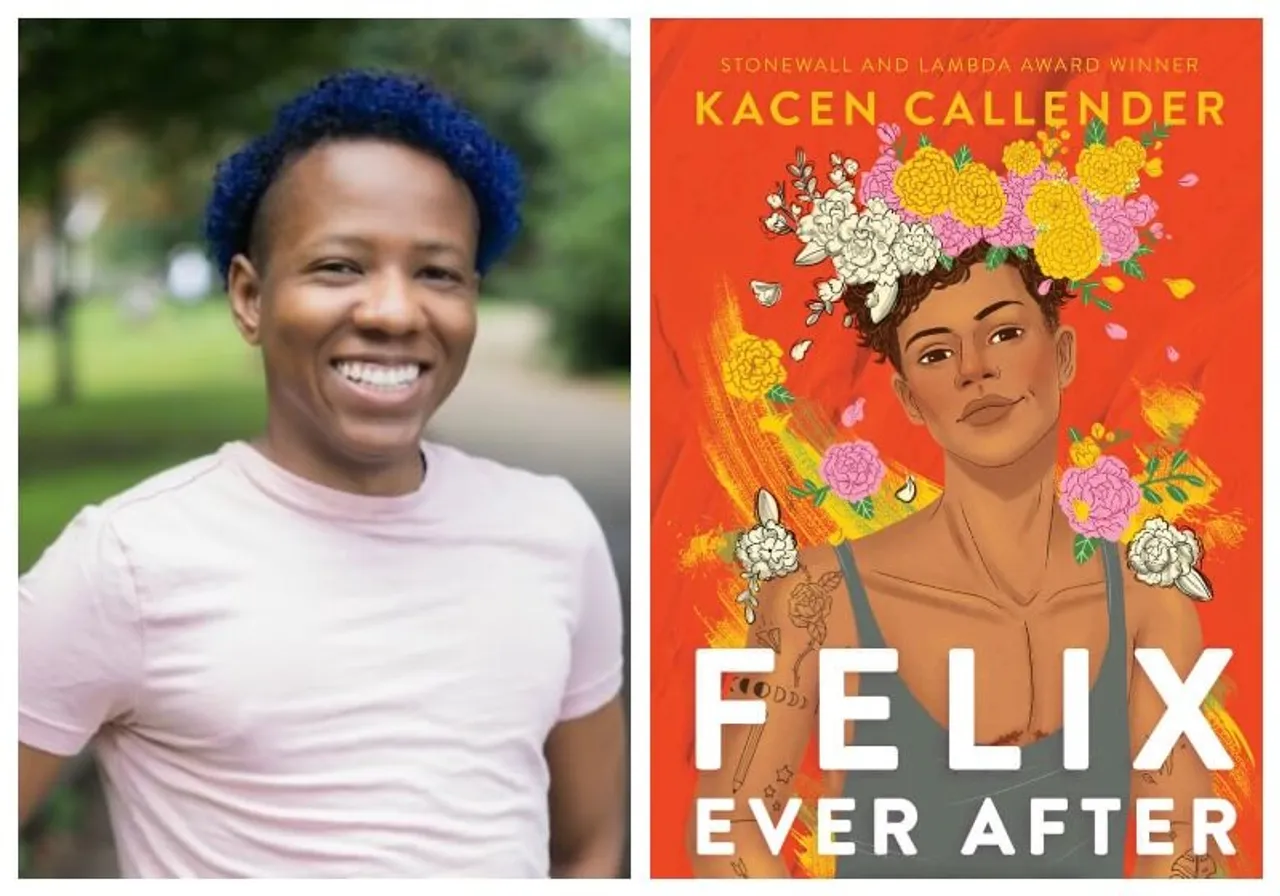 The ways we inhabit the world is political. No two people inhabit the same space in the same manner. Why do two individuals experience and inhabit the world in different ways? The answer is found in the theory of Intersectionality devised by Professor Kimberle Cremshaw. It states that marginalisation and oppression is faced at multiple levels by certain groups or individuals because of the intersections of race, gender identity, sexual orientation, nationality and other categories.
It is this intersectional representation of marginalisation that has been weaved into Felix Ever After written by Kacen Callender. In this Young Adult fiction, we meet the larger than life character Felix Love who stands at the intersection of being black, transgender and queer teenager. It is the coming of age novel of a teenager who is grappling with gender identity, finding love and acceptance in a world that tends to be transphobic and homophobic.
Gender Identity and Coming of Age
Set in modern-day New York City, this is the story of Felix Love, who has transitioned from female to male person. Coming from a service class family, he is a scholarship student at a private elite school. There are two narratives that are running parallel in the novel. First is the narrative of class and trying to find one's place in the world. Felix is fighting for one scholarship spot which will get him into his dream university, as without the scholarship further education isn't affordable.
Also Read: Feminism Demands Equality And Equality Can Never Be 'Too Much'
The second narrative is that of gender identity. While they have transitioned into a male, they are faced with constant bullying and transphobic comments from their peer. The constant pointing out of their gender identity and targeted bullying, both in school and in the online world makes their everyday living life a living hell. The book has some layered discussion about gender identity but the most important takeaway is the understanding that gender identity is a spectrum. It tries to normalise the questioning of one's identity even after a person has "chosen" their identity.
This book allows readers to feel empathy for individuals who may or may not have gender labels and identify as non-binary. "How do we find and cultivate pride for each other and ourselves when we're in a world that seems like it doesn't want us to exist?" Felix asks in the novel speaking directly to the readers. The real world, both online and offline, are harsh spaces for non-binary folx and this is what Felix refers to. It makes the readers sit up and take notice of their own behaviour. Leaving a hate comment on a social media profile, sending harsh direct messages, seemingly harmless behaviour which can go a long way in denting someone's perception of their identity or just making them feel horrible for existing.
The Question of Representation
Pass the mic is an important intersectional idea which essentially says, if it is not your issue to speak of, make space for the person whose voice needs to be heard. Transgender people barely have any presence in mainstream literature. While we can name umpteen male and female protagonists, naming a Transgender lead in a narrative or even a second lead is excessively rare. This book tackles the issue head-on by creating a Transgender person lead and building the entire story around them. We get to see the story, the city, the world through the eyes of Felix, the spaces they inhabit and the way they relate to people.
Also Read: Book Review: The World That Belongs To Us Is A Chorus Of Queer Voices
Felix is surrounded by other non—binary, queer teenagers who are also struggling with questions of sexual orientation. The existance of non-binary characters normalises their presence in the mainstream. It conveys to the readers that queer individuals are not just individuals who are seen once a year walking the pride but rather living and breathing among us, living everyday mundane lives. And yes, that include kids as well who are queer, trans and non-binary.
Callender, who also identifies as a non-binary person aimed at creating characters who are not cis-gendered, heterosexual teenagers. As one of the characters says in the novel, "The issue is that we've never really gotten to see our own stories ... We have to make those stories ourselves."
Why It Matters?
Contemporary literature needs to be intersectional as modern days issues are intersectional. The book is an example of what the horizon of contemporary writing can look like which is inclusive and pushed imagination of both writing and reading. Books like these make bookshelves and libraries look diverse.
Also Read: Boy Applying Lipstick: Activism Shouldn't Cost A Child's Safety
The story makes us realize that becoming and unbecoming is a lifelong process, finding our voice, tribe and clan and, acceptance can sometimes be a thorny winding path but a necessary journey. Felix Ever After though classified as a young adult fiction tackles some rather adult them of gender identity, homophobia, transphobia which makes the readers sit up, take notice and root for Felix.
Priyanka Chakrabarty is an intern with SheThePeople.TV. The views expressed are the author's own.