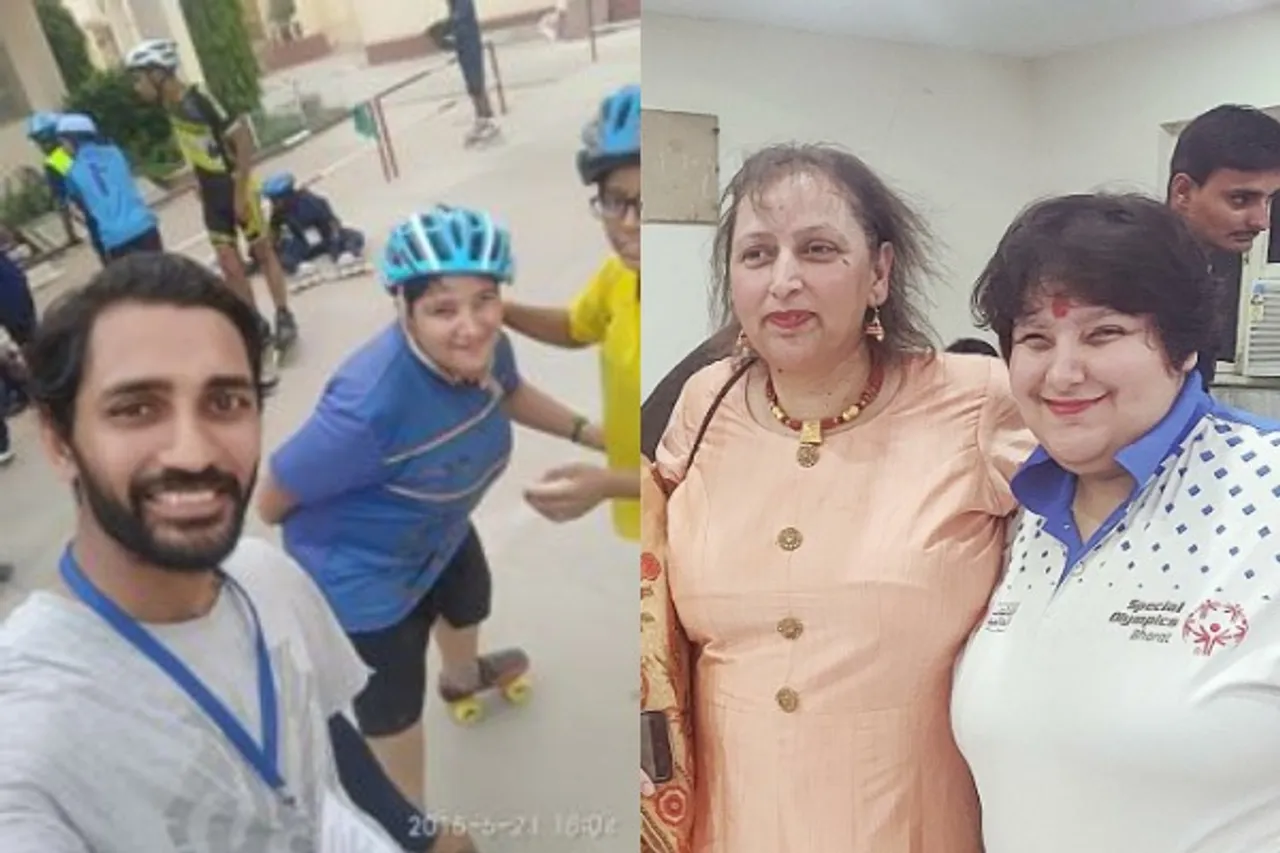 Delhi-based Priyanka Dewan could only attend a regular school till Class 6 as she started showing developmental delays,such as unclear speech and her mother, Anurita Dewan, realized that she would require special care. Priyanka's father never wanted a girl child and her parents got divorced when she was still an infant. Under the care of her fierce mother and maternal grandparents, she grew up. Despite the intellectual disabilities, once a socially-distant child is now a roller skater with many abilities. At the Special Olympics World Summer Games 2019 in Abu Dhabi, Priyanka won a Gold medal, a silver and a bronze in Roller Skating.
SheThePeople.TV spoke to 20-year-old Priyanka to find out how she picked up roller skating as a career, overcome her fears, her mother's role in shaping her career, and what is she up to these days.
Priyanka recollects, even when it became exceedingly hard for Anurita to take care of her kids, alone, she never gave up on her daughter's dream of pursuing sports. Her maternal grandparents supported Priyanka, her sister (Shivangi, also a special child) and their mother. As time passed, things became even harder for the family with two special kids. There was even a time when Priyanka refused to go to school as she felt humiliated and was fearful of facing people. She began to withdraw.
How she started out
"I wanted to withdraw but then my mother enrolled me in the Kulachi Manovikas School, New Delhi. It was after joining the school, I started participating in various sports programs in association with Special Olympics Bharat. I started to regain confidence," Priyanka shares.
"I was also encouraged to participate in cultural activities. Having a keen interest in music and talent on the keyboard, I maintained my rhythm for a while. Before Kulachi, skating was just a fun physical activity for me. My mother persuaded me to take it up when I was eight. And, she noticed that I was quite good at it, so she always pushed me to pursue that. I liked watching various sporting events on TV and wanted to experience that feeling of pride. I had even expressed to my mother the desire to play for India someday," she added.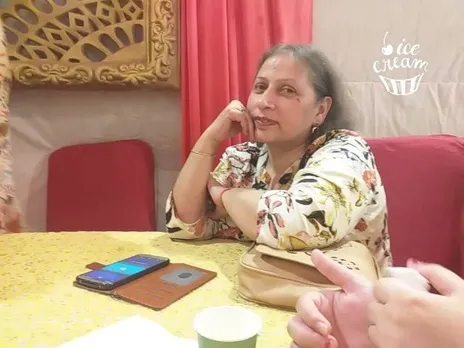 Priyanka's mother Anurita Dewan
Sports sort of grew on her. From practice camps in school to participating in state and national level skating competitions, Priyanka started to perform well and got selected for international events too. In 2007, she joined the Special Olympics Bharat sports program in her school.
"My mother believed in me"
When asked if she sees her mother as the source of inspiration, the braveheart explains, "I owe everything to my mother. Whatever I am today is all because of her. If it weren't for her, I never would have skated at all. Had she not taken my love for skating seriously, there is no way I could have achieved anything."
"Being a homemaker, my mother sought financial support from my grandparents. My father used to trouble my mom for dowry, and he hated to have a girl child. She went through a lot of stress at that time and did not want to raise me in a toxic and disturbing environment," Priyanka sighs. "I get my confidence from her. I just had a dream; I did not have the vision to make it come true. It was my mother who drew the path for me. She explained to me what it takes to represent the country at international level. She believed in me and pushed me to work hard to make my dream become a reality. Honestly, it would not have been possible without her love and support."
"I get my confidence from her. I just had a dream; I did not have the vision to make it come true. It was my mother who drew the path for me."
READ: Look Beyond Cricket, Our Sportswomen Are Winning Golds!
Financial challenges
Talking about how her mother managed to deal with everything on her own and still never gave up, Priyanka told us, "My parents got divorced and we came to my grandparents' house. We live with them ever since and my mother could not really work because she had the responsibility of all of us at home -- my naana-naani's health, my sister's studies, me and household chores. Obviously, it was difficult for my grandparents too to support all of us financially, but we had to manage. My mother ensured everybody's needs were taken care of with limited resources."
"A lot of times she had to ignore her own needs. Somewhere in between all of this, she forgot to take care of herself. Financial issues are still there somewhat but we are managing fine."
Sports gave her the confidence
Prabhat, her coach helped her hone her skills. "Prabhat sir worked on my posture, crossovers, and body movement. He monitored my sessions closely. I practised along with children without Intellectual Disabilities and that actually boosted my confidence. From a child who would avoid going to school, who was scared of humiliation, with consistent training and practice I developed more, grew more. Sharing the same space with athletes from various countries, I finally found out why sportspersons are respected and praised all over the globe."
Abu Dhabi Games
To prepare for the Abu Dhabi Games, Priyanka practiced Roller skating daily in a sports complex, located near her house. "I am blessed to have a family that never discouraged me to pursue my passion because I am a girl. My relatives, teachers, coaches and everyone was incredibly supportive and encouraging."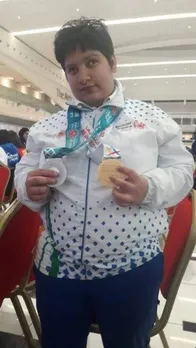 Priyanka Dewan
Priyanka is a pro in using the internet. She plays cricket and the keyboard too. She listens to her music, currently both Priyanka and Shivangi go to a special school where they are learning computers.
READ OUR INTERVIEW: Don't Wait For The Change, Be The Change: Deepa Malik