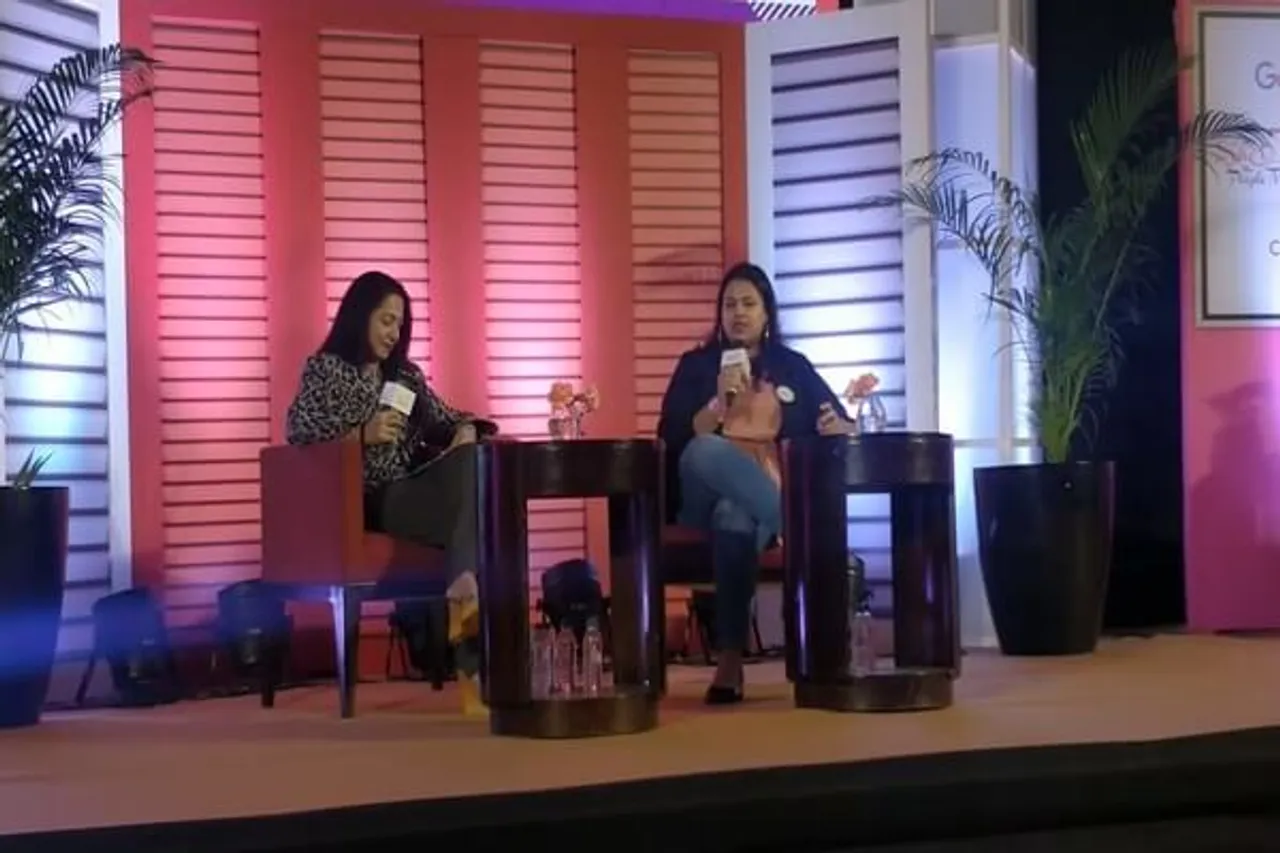 Pooja Dhingra is pastry chef, and owner of the Le15 Patisserie bakery chain. She started out ten years ago. Today, she has two books to her name. She was also selected by Forbes India for their '30 Under 30' achievers list for 2014 and the Forbes 30 under 30 Asia list. Known as a business inspiration to women, Pooja Dhingra chats with SheThePeople about her journey, the importance of digital and her advice for women entrepreneurs at the 2019 Digital Women Awards.
Pooja Dhingra's Journey
Pooja Dhingra talked about her journey from a young girl with a love for baking to being where she is today. "I started baking when I was six years old and I just never thought that it would become my career. I moved to Switzerland to study hospitality. That's where I realised that the pastry kitchen is where my heart really lies. I realised that this could be my career so I moved to Paris, ate my first macaroon, fell in love and decided that I must come back to India and try to do the same thing. And in March, it's going to be ten years of doing that and it's been a fun, crazy rollercoaster."
Work on your goals on a day to day basis, irrespective of whether things are going well or not. @poojadhingraa#DigitalWomenAwards pic.twitter.com/7udia2uu0R

— SheThePeople (@SheThePeople) November 23, 2019
"It's a super challenging job. We started ten years ago, with only three employees and a very small kitchen. However, today, there's about 120 of us and we work out of a very big centre kitchen. So the scale has multiplied in the last ten years, but every day remains just as challenging."
READ ALSO: Pooja Dhingra On Her Journey 
Being A Female Entrepreneur In India
As a young, woman entrepreneur, Pooja Dhingra talks about everything that she had to face. "When I started, my biggest challenge was to get people to take me seriously. So if I'd show up to a landlord as a young 23-year-old girl and ask to rent kitchen space, they'd say 'where is your father?' It's today that I realise what was happening, but back then, I would just ask my father to show up."
When I started my journey ten years ago, the biggest challenge was to have everyone take me seriously. @poojadhingraa is in the house!#DigitalWomenAwards pic.twitter.com/8Hk9Ooku4Y

— SheThePeople (@SheThePeople) November 23, 2019
"One time, a government official showed up and he enquired about the owner. Seeing me, they just stared with a blank expression and asked whether my husband had passed away. These aren't things I ever thought I would have to encounter."
Advice For Women Entrepreneurs
"The hardest lesson that I learnt which I'd advise all women entrepreneurs is to really get involved with the finances from the start. For me, I was a passionate chef and I wanted to create a brand. So I was really into the product and the marketing. I wasn't so good at numbers, or looking at the business plan so I let that slide. But later you realise how important that is. In the last three years, I've been a completely different person."
Really get involved with the finances from the start in your business. It is a very important skill that you need to have : @poojadhingraa advises budding women entrepreneurs#DigitalWomenAwards. pic.twitter.com/qRBd1ev4aX

— SheThePeople (@SheThePeople) November 23, 2019
A lot of women aren't taught to talk about money from a young age, so that's a hurdle faced by them when it comes to business. Pooja Dhingra believes "that the nature of all businesses is to generate money, and as much passion as you may have, eventually you have to figure out how you're going to monetise it. And I think that's a very, very important skill for all women to have."
READ ALSO: Get Smarter With Your Money, Listen To These Four Women 
The Power Of Digital
Pooja Dhingra's Twitter and her Instagram feed are visual treats – she seems to have mastered the art of digital to promote her brand.  "When I started, going digital was not a plan or a strategy. It was just about using the platform to communicate what I think and feel. It was a very organic journey, especially since food is so visual. So, if you're using Instagram, it just works better. Social media, for me, has been about the power of the community. It's been about building this great community of people. That has been the greatest part of using digital or social media.
Social media for me has been about building a community. It is really important to have that support system consisting of people who understand what you are going through. @poojadhingraa#DigitalWomenAwards pic.twitter.com/OcS3yhRDwA

— SheThePeople (@SheThePeople) November 23, 2019
Prapti is an intern with SheThePeople.TV