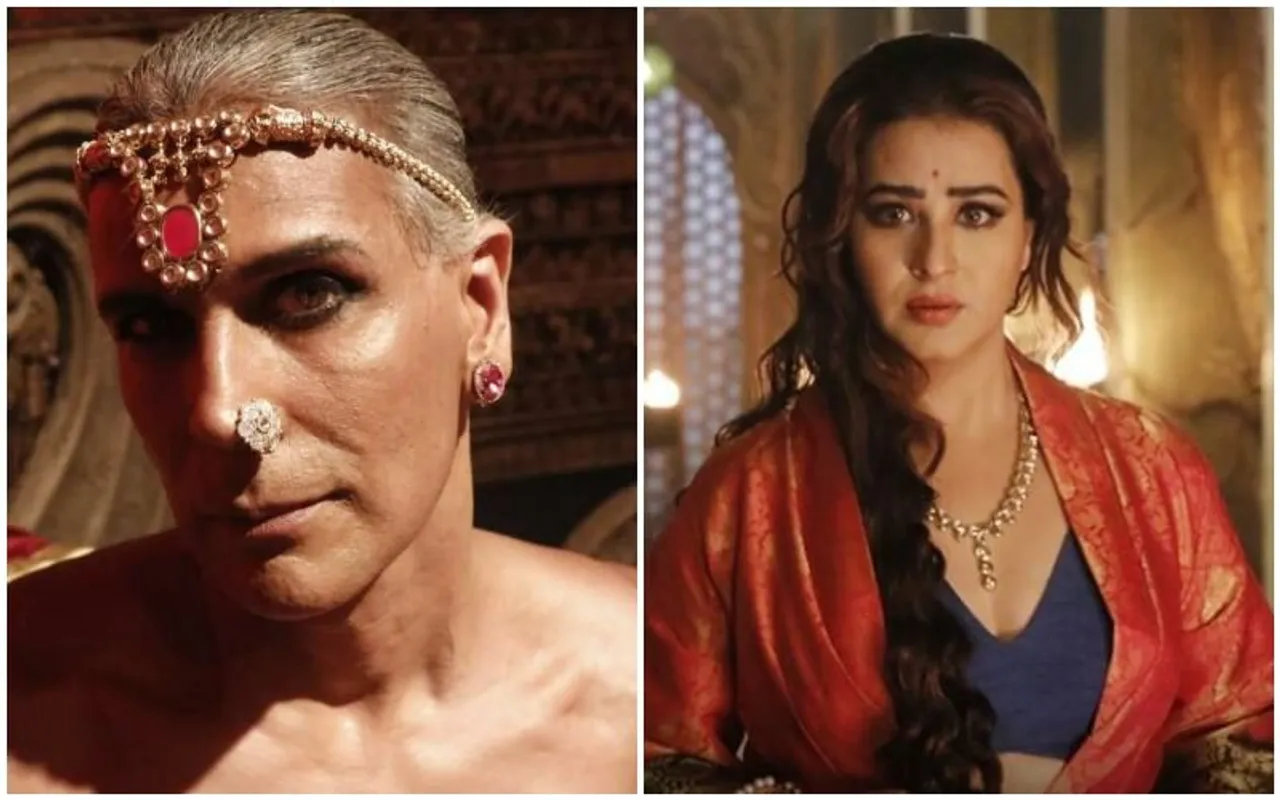 The new Ekta Kapoor series Paurashpur is now streaming on Zee5 and Alt Balaji, and fair warning, the show is nothing like its trailer, which initially gave the impression of a bold story, dealing with the subject of lust, revenge and gender politics. Instead, Paurashpur makes a joke out of each of its theme, flaunting an abysmal screenplay alongside its lazy editing. The 7-episode show stars a range of talented actors, including Shilpa Shinde, Annu Kapoor, Milind Soman, Shaheer Sheikh, Anant Joshi, Kashish Rai, Aditya Lal, Sahil Salathia and Flora Saini, but not even their performances can save the show. And the worst part is, the plot had ample potential to turn out to be a Bahubali-sized blockbuster, but a below-average script added with an equally poor direction makes it something you'd be better off skipping.
Also Read: Coolie No 1 Review: A Tiring And Offensive Remake Of A Film That Was Better Left In The Past
What Is It About?
It's 16th century India, and we are taken into streets of a fictitious place named Paurushpur which, as the name suggests, is a kingdom ruled only by men. Women hold no standing in this society; they are relegated to the status of objects that are used by men for their pleasure. In the absence of a husband, women are made to use "vagina locks" and anybody who dare to defy this rule is publicly executed.
The kingdom itself is ruled by a grotesquely misogynistic man - King Bhadra Pratap Singh (Annu Kapoor). We also meet King Bhadra's first wife Meeravati (Shilpa Shinde), who keeps providing the king with young queens to make sure his sexual needs are met with. But somehow, these new queens keep disappearing from the palace and it is this mystery that the plot of the show hinges on. We are also introduced to Boris (Milind Soman), a transgender who makes the King uncomfortable with his presence and seems to have some link to the queens' disappearances. There are also subplots of the two princes of the kingdom, the eldest one (Anant Joshi) shown unhappy in his marriage while the younger one (Aditya Lal) falling in love with a maid (Poulomi Das).
The Verdict
In such a kingdom, can women ever hope for gender equality? Can love win against political vendettas? Can women band together to extort revenge from their oppressors? These are the questions that the plot had the scope to ask, but unfortunately doesn't engage itself with. There are so many loopholes and loose ends that the entire show feels like a half-hearted effort on part of the makers. The CGI and VFX are lousy, the screenplay is preposterous and the dialogues are downright cringeworthy.
On top of that, there is an unnecessary emphasis on erotic scenes, a majority of which neither serve any purpose nor are shot well, making you wonder why soft-porn is being paraded off under the garb of historical fiction. In fact, the amount of self-importance given to this show by its makers, saying it was "envisioned to be on the lines of Game Of Thrones", seems outrightly funny after having watched it, for this drama is anything but epic. Or groundbreaking.
Also Read: Criminal Justice: Behind Closed Doors Explores The Underbelly Of Unspoken Marital Rape & Violence
The set designs are undoubtedly massive, and the production value for the show is reportedly huge. The casting is ambitious and the background score fits perfectly to the setting as well. But even with all the right ingredients, the execution fails to garner an impact on the audience. If women empowerment and gender equality was the purpose of the show, then it ends up defeating that very purpose by dramatizing the exploitation of its women characters. Overall, Paurashpur is a terribly tedious and utterly forgettable affair. Also, the last episode hints at a second season, and I honestly shudder to think of what lies ahead.
Picture Credit: Zee5
Views expressed are the author's own.