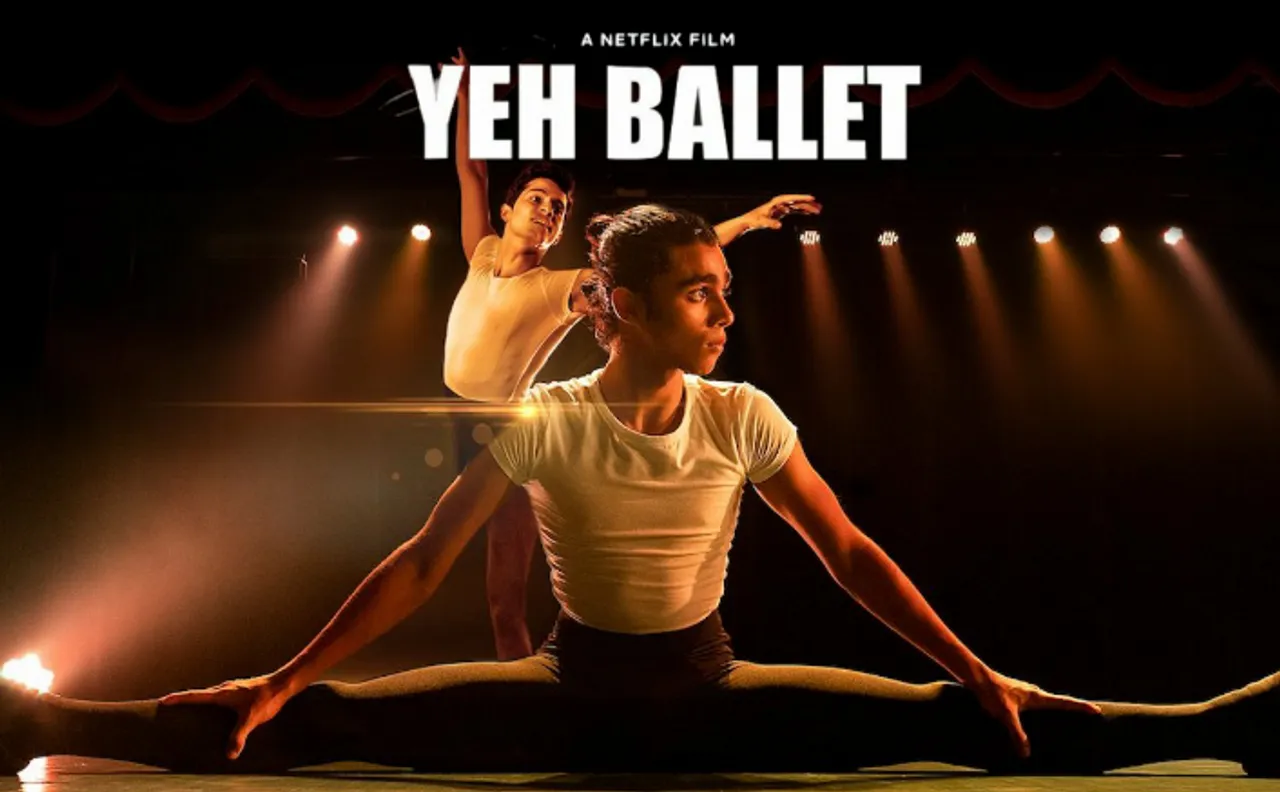 Boys don't dance, how often have we heard people say that? Many dance forms such as ballet are perceived to be feminine and boys, especially in a country like India, where the idea of masculinity is both rigid and toxic, boys are discouraged from dancing "like girls". But dance has no gender. In fact, passion and dance know no boundaries such as class, religion or money. And this message forms the core of a new Netflix film.
Yeh Ballet is a Netflix Original film directed by Sooni Taraporevala and produced by Siddharth Roy Kapur Films. It features two newcomers, Manish Chauhan and Achintya Bose playing the roles of Nishu and Asif respectively. (Manish plays the fictionalised version of himself.)
The film follows the lives of two dancers, born in the underbelly of Mumbai, who take professional ballet training under Aaron Saul (Julian Sands) and achieve their dreams because of their never-give-up attitude.
The Contrast
The two boys have contrasting personalities and come from very different households. While Nishu comes from a Hindu background, Asif's family practices Islam. Nishu is hardworking, well-mannered and determined, while Asif is laid-back, carefree and aloof of his responsibilities and it takes time for him to realise his potential.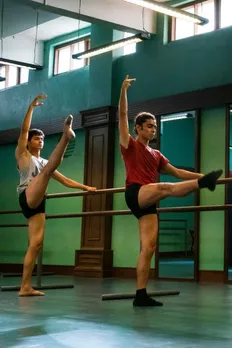 A still from the film, Courtesy: Netflix
The contrast in the upbringing of the two doesn't stop here. Nishu has had a decent college education and can converse in English which is distinct but Asif has never received a proper education.
None of the two boys find support from their families to pursue their passion. Asif's uncle is a staunch Muslim who believes that dancing is haraam in their religion, and Nishu's father is a taxi driver who finds dancing to be a waste of time. Both come from poor families, where people have no hope of ever getting out of their situation. Where the only dream valid is to earn money and lead a comfortable life. Yeh Ballet shows us how dreams and passion also have a price to them.
Also Read: Eight Women-Centric Web Series That Had Our Attention In 2019
The divide
The Hindu-Muslim divide portrayed in this film is incredibly striking, especially when Asif's uncle condemns him for celebrating Hindu festivals. The tension can be seen in various scenes where riot-like situations erupt.
Nishu faces humiliation from his friend's parents when he goes to her home to learn the basics of ballet. This scene is familiar to that of the film Parasite, where the master complains about the smell of his driver to his wife.
Meanwhile, after months of hard work both the boys are able to achieve their dreams. However, their circumstances limit them and their poverty is once again shoved in their faces. With this Yeh Ballet challenges our perception of happy endings and poverty. It isn't as easy as finding success for many people to leave their surroundings behind and have a better life.
Also Read: Parasite: Why Indians Need To Watch This South Korean Film
Hard work and dedication
Nishu is thrown out of his house when his father finds out that he continues to dance despite him being told to do otherwise. He is forced to find accommodation by repaying in the form of labour. In one scene we see Nishu take a bath using the residual water from the air conditioner. His attitude, despite all the hardships that come his way is absolutely admirable.
The fast cuts of the boys putting their all into the dance form will pump you up and you'll feel motivated to chase your own dreams, no matter what.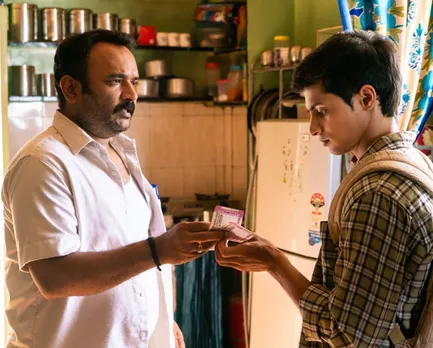 Nishu and his father, Courtesy: Netflix
The films challenges stereotyping of ballet as a dance form for women. It normalises the fact that boys can do ballet and society has no right to limit them to act in a certain way. We see Asif realise the value of ballet, and practice day in and day out, despite his friends calling him a 'pansy'.
Love and support despite everything
The film shows how people from very different backgrounds can bond as humans, helping each other in dire situations. Even Jim Sarbh, who plays the crooked boss of Saul, manages to convince the boys to give their best shot as they dance like never before. The same parents who did not support them, come to watch their performance. Saul gifts his family heirloom to the boys and tells them to stick with each other. And all the differences collapse as the boys are able to make their families proud.
Real-life inspiration
The film is inspired by the real-life struggles of two extraordinary dancers. It will resound with people who have liked films like Gully Boy, which is based on the underground hip-hop scene in Mumbai. It is a must-watch for dancers as well as those interested in understanding the nuances of the current socio-political scenario of the country.
Today our society stands divided in the name of religion, but in Yeh Ballet, we witness how art in the form music or dance has the potential to bring people together. The rags to riches story is common but it has never been portrayed like this before. The religious and class divide, the sheer determination to overcome all hurdles and move towards greatness, is displayed over a rich, vast canvas of Mumbai; a melting pot of cultures. The class struggle, the immaculate representation of their differences and the dance that brings them together, makes the film rank on top of my list. It resonated deeply with me.
Also Read: Boys Do Dance Prince George, So Don't Give In To Stereotypes
I would rate this movie a 10/10 with its visually captivating scenes, vibrant settings. Despite the main protagonists of the film not being actors, they are able to do justice to their roles as both have a deep connection with the story and dance form.
Image Credit: Netflix
Saumya Rastogi is an intern with SheThePeople.TV. The views expressed are the author's own.