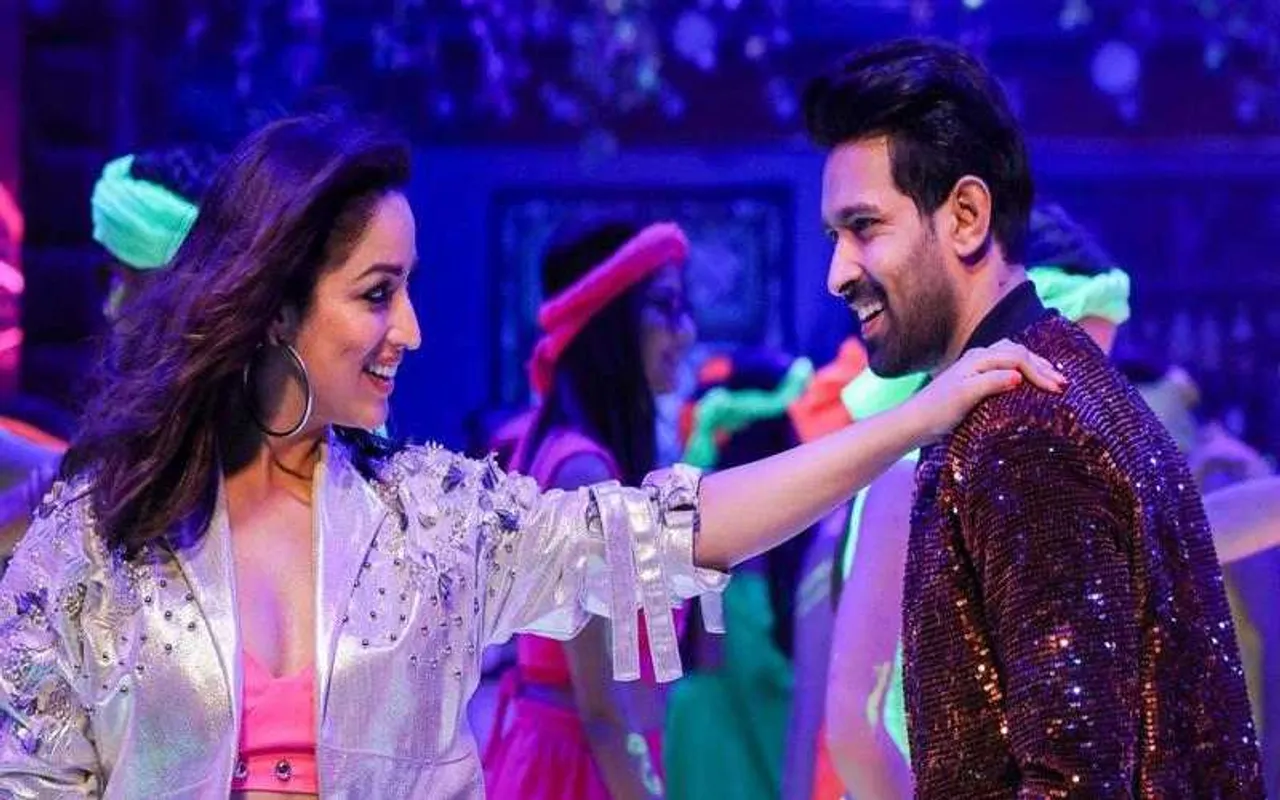 Ginny Weds Sunny, starring Yami Gautam and Vikrant Massey is now streaming on Netflix and the only question I have after watching it is: what were the makers thinking? Because mind you, the plot for Ginny Weds Sunny is obnoxiously boring (if it can be even called a plot), the dialogues are supremely predictable and the musical scores end up being unnecessary and inappropriately placed.  One could still try to look past its shortcomings and just watch the film for the crowd-favourite actors who make up for quite a stellar cast, but even their performances seem to be negatively affected by the unimaginative storytelling. On top of that, the script triumphantly glorifies stalking and emotional manipulation by parents to get their children married, altogether making Ginny Weds Sunny an excruciatingly 123-minutes long watch.
The film is directed by Puneet Khanna and produced by Vinod Bachchan. It stars a range of polished actors including Yami Gautam, Vikrant Massey, Ayesha Raza, Rajiv Gupta, Maneka Kurup Arora, Karan Singh Chhabra, Suhail Nayyar, and many more. Earlier this year, the theatrical release of the film had to be cancelled due to the coronavirus pandemic. The soundtrack for the film is composed by Payal Dev, Gaurav Chatterji and Jaan Nissar Lone.
Also Read: Movie Review: Dolly Kitty Aur Woh Chamakte Sitare Aims For The Moon, Lands Amongst The Stars
The Plot
On one hand we are introduced to a Sima Taparia-inspired mother (Ayesha Raza) who is hell-bent on finding her daughter Ginny (Yami Gautam) a prospective match. Ginny, as we are told, still has feelings for her ex Nishant (Suhail Nayyar) and she initially doesn't give two hoots to her mother's pleas to hunt for a groom. But in comes the 'farz' towards the family, and sprinkled with a little emotional blackmail, it turns our independent protagonist into a meek bird who doesn't have much of a voice of her own.
On the other hand, is Pappi Sethi (Rajiv Gupta) who has promised his son Sunny (Vikrant Massey) that he will help him establish his dream restaurant if Sunny agrees to get married. Another form of emotional manipulation begins, but that doesn't become much of a problem since Sunny falls head over heels for Ginny, the girl that his father has chosen for him, the very first time he sees her. Hence commences Sunny's courting of Ginny, which ranges from non-consensual acts of tailing to constant stalking. That's right, we are in 2020 and Sunny follows Ginny endlessly thinking that is what wooing means: popping up at metro stations every day, offering rides in autos, and even showing up at the girl's house. And what is even more frustrating that Ginny merely laughs it all off.
Fast forward some insufferably inconsequential twists, a few disorganised dance numbers and too many Punjabi family stereotypes, we finally witness the what the title originally promised us, of Ginny marrying Sunny. And whether or not you'd feel happy at the festivities, rest assured that by the time the wedding happens, you'll be elated to realise that the film has finally come to an end. Yes, it's that tedious a watch.
The Verdict
It is really heartbreaking to witness such talents come to waste just because of a bafflingly badly made movie.
Both Yami Gautam and Vikrant Massey have time and again proved their brilliance when it comes to the art form, but their attempts to make the characters relatable fall flat this time. And to tell the truth, it feels less the flaw of the actors and more the fault of the uninteresting character arcs that are given to Ginny and Sunny. Even seasoned actors like Ayesha Raza and Rajiv Gupta fail to light up the screen to their full potential.
Also Read: Indian Matchmaking Is The Reality Of Indian Society We Cannot Run Away From
For a film whose title itself leaves no room for ambiguity, nobody was expecting an Agatha Christie mystery either way. But family dramas revolving around arranged marriages can be both entertaining and educating, as the likes of Shubh Mangal Savdhan has taught us. Ginny Weds Sunny lacks both humour and tact, and hence this wedding is one that you'd be better off skipping.
Picture Credit: Netflix
Views expressed are the author's own.