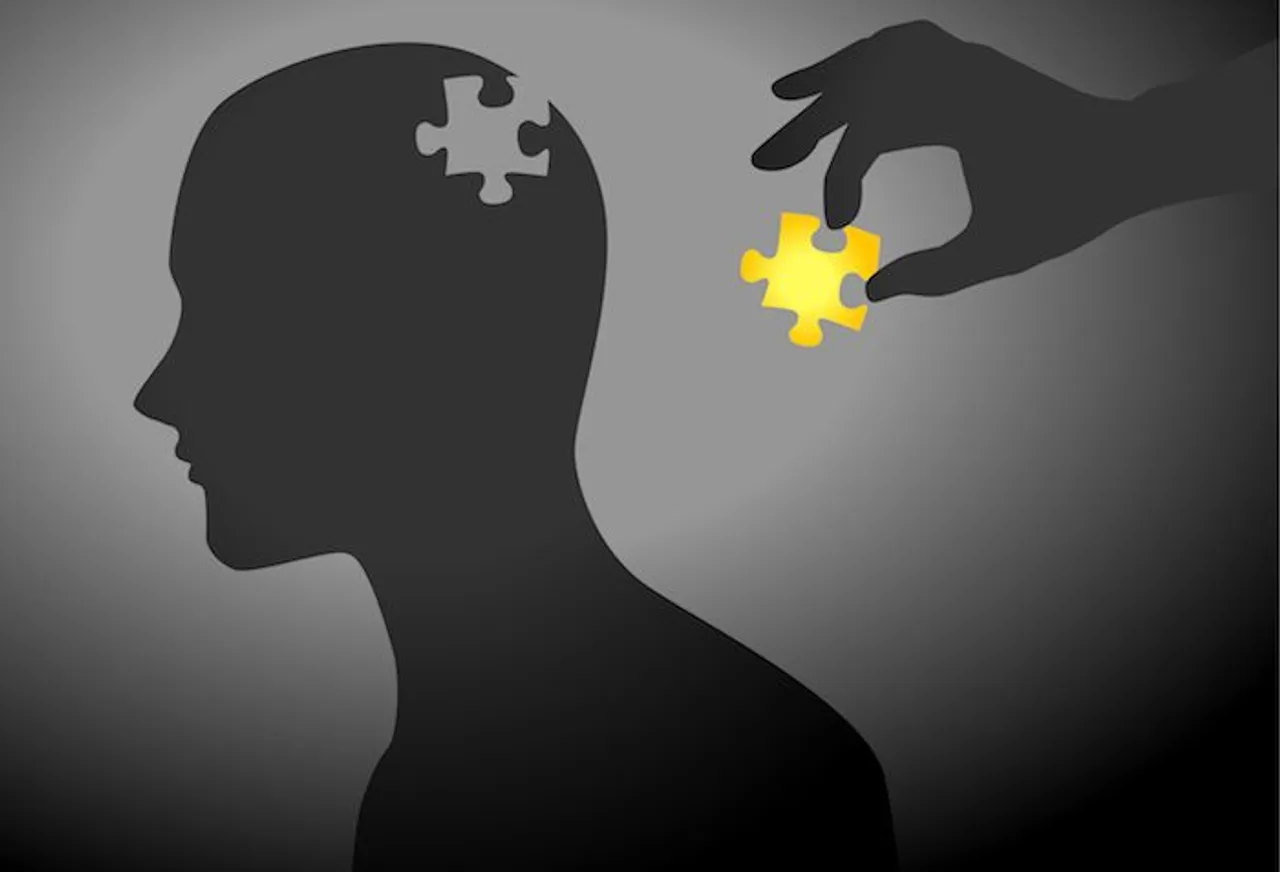 No matter how we slice it or dice it, the inevitable is banging on the door. India is on the cusp of a full-blown mental health epidemic. Approximately 7.5 percent of the Indian populace suffers from some form of mental disorder. One in every 20 people in India suffers from depression, according to the NMHS 2015-16 study.
2018 report of the Lancet Commission on Mental Health says that as many as 80 percent of people with any form of mental health issues do not seek treatment in India.
India has the highest suicide rate amongst youth as per a 2011 report by the Lancet Journal, with an Indian having a nine percent chance of developing depression, which is the leading cause of disability worldwide, according to WHO.
India is home to the largest number of mental health patients in the world. Almost 150 million (around 15 percent of Indian adults) need active mental health intervention, but a mere 30 million seek treatment, according to the National Mental health Survey (NMHS) 2015-16. The treatment gap, which is defined as the prevalence of mental illnesses and the proportion of patients that get treatment, is over 70 percent.
Also Read: Mental Health Issues Among Teenage Girls Need Our Instant Attention
Despite these staggering figures, India currently spends a tiny fraction of its total health budget on mental health. That too has not been operationalised. Last year, out of a healthcare budget of Rs 62,398 crore, allocations of funds for the National Mental Health Programme saw a decline from Rs 50 crore to Rs 40 crore. This means that India spent only on 0.06 percent of its health budget on mental health care and has an acute shortage of professionals who can help people treat mental disorders. Putting this in perspective, there are 0.30 psychiatrists, 0.17 nurses, and 0.05 psychologists per 1,00,000 mentally ill patients in the country.
According to the Ministry of Health and Family Welfare, India has just over 3,800 registered psychiatrists against the need of at least 13,500. India requires 20,250 clinical psychologists, but has only about 900. Besides qualified doctors and specialists, there is also a scarcity of psychiatric social workers in the country.
Budget allocation and operationalization is abysmal.
Stakeholders' hands are tied. Despite noise being made, little headway has been made with immense execution bottlenecks.
"Nearly 150 million people live with some form of mental illness in the country and nearly 85-90 percent of them receive no treatment, according to the National Mental Health Survey, 2016," shares Dr Soumitra Pathare, Psychiatrist and Director Centre for Mental Health Law and Policy, further adding, "NCRB says in 2018, nearly 134,000 Indians died by suicide, a large proportion of them being children, women and young adults."
The intent, demonstrated early on by the government to tackle mental health issues, has not been backed up by financial resources, according to Pathare.
"This government early on signaled intent on addressing mental illness and suicide which raised hopes for the mental health sector. Within months of coming to power in 2014, the Government adopted the National Mental Health Policy. Which was followed in 2017 by passing the Mental Healthcare Act, which amongst other things provided a statutory right to mental health care from public health facilities. However, there has been little attempt to implement these progressive policies and legislation," he opines.
Mrinal Kanwar, Advocate, Supreme Court, and a mental health activist questions the MHA Functionality and similarly feels that though the MHA Act 2017 set high expectations, three years after its enactment, many required authorities or bodies are still non-existent.
Also Read: Mental Health And Travel Walk Hand In Hand, Here's How
Says she, "A reason cited has been lack of financial support. The Act envisages right to mental healthcare for all. One study estimated cost of the Act's implementation to be higher than the entire 2019 Union Health budget. While that, unfortunately, may not be feasible, a phase-wise plan for financial outlays and execution is needed."
The cost of implementing the Mental Health Act 2017 is pegged at 94,000 crores! A point that Neerja Birla, Chairperson and Founder of Mpower, emphasizes on.
"To implement MHA 2017 successfully, greater funding needs to be consciously and imperatively allocated for a comprehensive infrastructure," says she.
"We desperately need more hospitals, beds, in-patient facilities and trained personnel for the timely diagnosis, treatment and prevention of mental illnesses," presses Birla.
India has a huge mental health human resource gap and this will not be bridged unless we systematically invest in creating these resources. - Dr Soumitra Pathare
Pathare, on the other hand, feels, "It is not just the Union Government, but most State Governments are also guilty of this lackadaisical approach to mental health." He underscores the landmark judgment, which happened just this week where the Karnataka High Court pulled up the Karnataka Government for failing to implement the Mental Healthcare Act.
The High Court observed that "…The first and major default on the part of the State Government is the failure to establish a State Authority. This was expected to be constituted on or before 8th January, 2018... Another important provision is section 73 which contemplates Mental Health Review Boards to be constituted by the State Authority. The Mental Health Review Boards have vast powers under the Act, however, not a board has been constituted till date in the state."
Some of the other wishes for the government to consider for budget 2020 are:
Making mental healthcare available to everyone, at all public mental health facilities, as required under the Mental Healthcare Act.
"The Act lays down a set of minimum mental health services to be made available in all districts at public mental health facilities. This also includes making all medicines under the Essential Drug List available for all at public mental health facilities," shares Pathare.
Investment in human resources
"India has a huge mental health human resource gap and this will not be bridged unless we systematically invest in creating these resources. While the focus has always been on the shortage of psychiatrists and that needs to be addressed, a focus on other mental health professionals will be far more strategic – this includes psychologists, mental health social workers and mental health nurses. There is a financial and time advantage – these professionals cost less to train and employ and require less training duration and can take on many of the mental health service provision tasks," says Pathare.
Neerja Birla underlines how rural India has almost no mental healthcare facilities or trained personnel available. Besides increasing infrastructure, people from communities can be trained in basic mental healthcare hygiene and prevention. Programmes like Mental Health First Aid (MHFA) can be actively promoted, she proposes.
Regarding the Human Resource Deficit, Dr. Nimesh Desai Psychiatrist and Director IHBAS, feels that covering the huge care gap becomes not only an obligation but also opens up a set of potential business opportunities for service delivery and for education systems, for generating the necessary human resource through innovative ideas.
Interestingly, Pathare is working on Atmiyata, a project which has an innovative approach to improving access to mental health and social care in community-based settings.
Also Read: Will You Dare To Step Away From Work To Focus On Mental Health?
The Atmiyata approach is distinct but complementary to the public health sector, as it is a community-led innovation using informal care providers for the identification, support and referral for persons with common and severe mental disorders. Atmiyata volunteers, called Champions, identify and offer evidence-based interventions of low intensity counseling for people with common mental disorders, at their doorstep. Champions also link people with severe mental health disorders to public mental health services and help them access social benefits.
Journalist and mental health champion Tanmoy Goswami believes that this is a realistic and sustainable approach. He says that capacity building at a community level is imperative and here is where the funding and support should look to also focus funds.
Mammoth efforts need to be made towards suicide prevention.
This is a matter of urgency and it is not just a matter of farmer suicides emphasizes Pathare. "To quote one statistic – in 2018, as many young children (below 18) died by suicide as the number of farmer suicides recorded in that year," he shares.
We need a national suicide prevention strategy and funds to implement the strategy.
The Government needs to prioritise funding for programs to address suicides amongst specific sub-groups (eg. children, women, farmers) and tackling certain methods (eg. pesticide poisoning) for which evidence-based interventions are available and can be scaled up," beckons Pathare.
Make a commitment to implement the National Mental Health Policy
Psychiatrist and author of Death is not the Answer Dr Anjali Chhabria believes that all schools should have counselors and do a compulsory screening for attention, emotional and learning issues especially during stressful times like exams and post breakups for emotional disorders and suicidal risks.
Similarly, an emotional assessment of all individuals should be done akin to physical assessments and tests. In addition, mothers to be assessed postpartum for emotional issues.
Neerja Birla believes that to reduce the alarming gap in the number of mental health professionals, mental health studies need to be given more importance in our medical colleges. Online courses can also help increase the reach substantially.
"Allocating resources for training school teachers to be the first point of contact will promote early intervention vis-à-vis mental health issues and also sensitize them in engaging effectively with students in distress", she feels.
Director of Poddar Wellness and Managing Trustee of Poddar Foundation Dr Prakriti Poddar is of the opinion that empathy classes must be included in schools to sensitize them.
Mrinal Kanwar though recommends grants and recognition for Schools and Universities that provide emotional and mental health support. She believes that awareness about mental health has improved, but that this is primarily due to work done by of grass-roots organizations. Kanwar suggests Awareness and Trainings to further this.
"A sustained campaign, spread over 5-10 years, to spread awareness as well as sensitize courts and police would be welcome," she says.
Also Read: My Story: A Stalker, Panic, Fear, Depression And Society's Betrayal
Government needs to contribute in Funding and Policy.
Rajvi Mariwala, Director of Mariwala Healthcare Initiative explains, "There are multiple examples of this at different levels - which stakeholders and civil society have been highlighting. One such example is legislative - Article 309 of the Indian Penal Code (IPC) criminalises attempted suicide and is in direct contravention of section 115 of MHCA 2017. This only furthers the stigma around mental health and also may cause unnecessary burdens on health care systems as well as police systems.
Furthermore, at a policy level, it is important to recognise mental health as psychosocial and multisectoral - this means the response is not limited to the health ministry alone but requires sensitisation, collaboration, budgets, and work from the institutions of law, social justice, employment, education, women and child development."
Pretty much like what Pathare believes.
She says, "Only upon such coordination will the government be able to work towards upholding the rights of equality and non-discrimination for all persons with mental illness. This includes not just rights to access and use of healthcare but also constitutional rights such as voting, autonomy and informed consent."
If one is to take this further, it's critical for the government to enable Mental Health Review Boards in each district. These boards are mandated to hear complaints against rights violations of persons with mental illness, and monitor compliance of MHCA provisions.
There is a need for fresh allocations to set up MH Review Boards, a wish also echoed by Ashoka Fellow and Founder Families Alliance On Mental Illness National Network (FACEMI NN) Nirmala Srinivasan.
She also believes that MH Budget must be made a separate head of account considering the impending crisis in 2021 where India will be leading the world in Depressive disorders. She further stresses on a need for revamping District MH Program, as the old DMHP cannot service the new Act and its ambitious programs.
Mariwala's wish list for the budget 2020 towards Mental health is rather simple, actually. "Adequate financial and human resources to implement the National Mental Health Policy (2014) and the Mental Health Care Act (2017) in its letter and spirit," says she.
She believes that the government needs to start integrating mental health services at the primary, secondary and tertiary levels of the public health system. This necessitates the presence of government run mental health services in each and every district in India. Additionally, a Central Mental Health Authority constituted and run with strict adherence to the principles of MHCA 2017 is important. This will positively affect many important issues including better data collection on mental health services, stakeholders and provide greater accountability and transparency in the system.
Also Read: Postpartum Depression: I almost wanted to give up my child for adoption
Access to care is still a huge issue
"Even in cities like Delhi, only 2-3 ambulance service providers cater to psychiatric patients. Often, patients or attendants do not want to go to public hospitals that government ambulances can take the patient to. This is a huge barrier for many patients. The government could provide incentives for ambulance operators who cater to neglected illnesses, and also strengthen its own ambulance services for psychiatric patients, irrespective of the hospital," Kanwar says.
Insurance claims for mental health treatments are still being denied.
Kanwar feels that incentives for taxpayers to obtain insurance, and perhaps for insurers to offer products for mental health care and honor claims, could help bridge the substantial gap in access to treatment.
Dr Desai strongly believes that the Health Insurance schemes for Mental Health Issues need to be at par with those for physical health problems and should be implemented through the IRDA with specific guidelines that the Mental Health Act 2017 mandated.
He says, "This is not happening despite legal provisions and specifically for bio behavioural disorders like alcoholism, wherein the resistance to accepting them as health problems is even bigger as compared to other MH problems."
Wishes from the budget are manifold, as the scope to make a difference is huge.
"Hopefully, the 2020 Union Budget will bring about a 'Mental Healthcare' revolution, giving it the attention it deserves", as Neerja prays.
Image Credit: Roar.Lk
Nina Kler is a Wellbeing crusader and mental health champion. In her previous avatar she is credited with creating and curating the entire Wellbeing vertical at BW Businessworld where she was the Editorial Lead Well-being. She has spoken at multiple platforms and has been awarded Women of Excellence award by the Women Economic Forum. Presently she is freelancing. The views expressed are the author's own.