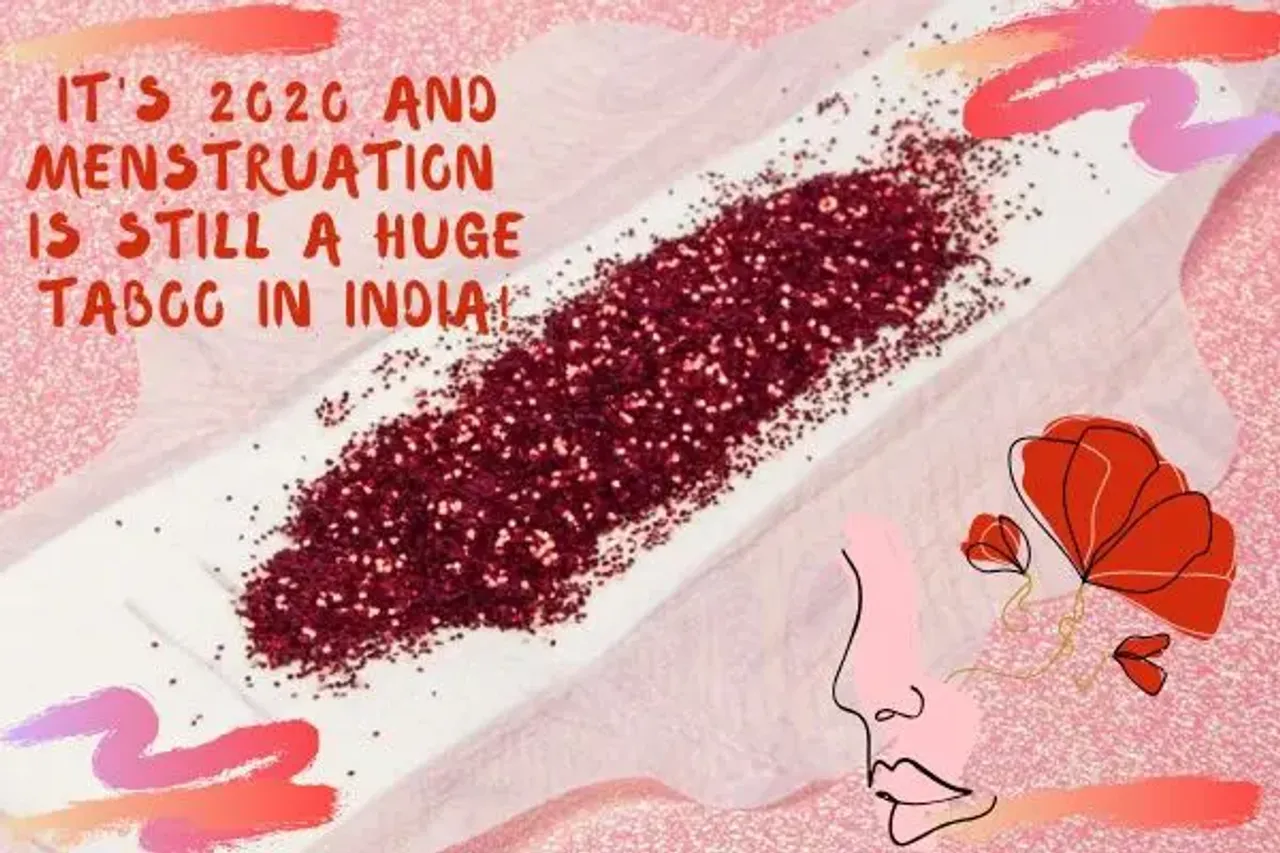 Nearly 70 female students at an institute in Gujarat's Bhuj were pressured to remove their undergarments by their principal to prove that they were not menstruating. This incident happened in the year 2020, in an era of strong dialogues on the empowerment of women and smashing patriarchy. And yet, this is where some parts of our society are stuck at. Move over equality, women still have to fight for being treated with dignity. For not being treated as unclean and dirty while menstruating. When will our outlook change? When will we be rid of such a regressive mindset once and for all?
One of the students of Shree Sahajanand Girls Institute in Bhuj said that they were compelled to leave their classrooms and paraded to the washrooms, where their teachers asked them to remove their underpants to check individually if they were on their periods, on Thursday. This came after the hostel warden complained to the principal that some of them had broken the norms that were supposed to follow during their menstruation. What were these norms? The girls were not supposed to enter the kitchen or the temple on the hostel premise, nor were they allowed to touch fellow hostellers while on their periods.
Also Read: Bhuj College Girls Forced To Remove Underwear As Proof Of Periods
Menstruation and education
Most of us were taught in ninth-grade Biology that menstruation is biological. We used to make faces during those lessons and boys used to sit through them with a look of disgust on their faces. The boys in our class used to take sanitary pads out of our bags, out of curiosity. Any girl in our class who had stained her skirt during periods would get mocked.
I feel that this led many of us to resent our period; something that came naturally to our bodies. We felt ashamed and cautious, even to carry a spare pad in our bags, wrapping it in newspapers or black plastic bags.
Shed the stereotype
The heavy stigma around periods isn't just limited to silence during the biology classes when this topic is taught, it also reflects in how a lot of women still have little or no knowledge about maintaining period hygiene, because there is simply no one nearby to educate them. All it takes is one person, one drive, to change such a mindset.
Arunachalam Muruganantham, the real Padman of India, is one such person who challenged the regressive taboos that surround menstruation. Not only giving women a chance to become entrepreneurs, Muruganatham also challenged the social outlook.

Also Read: Shocker: Bhuj College Girls told not to use beds, eat at dining room during periods
The documentary, Period. End of Sentence won an Academy Award for Best Documentary Short in 2018. The film, directed by Rayka Zehtabchi, tells the story of women workers in Hapur village who develop low-cost sanitary napkins thus gaining both employment and empowerment.
The next time you hear the word menstruation, don't feel alarmed or uncomfortable, talk about it openly, and teach young girls and boys to do the same.
However, despite several efforts by the government, filmmakers and NGOs to create awareness around the topic, we are still lagging behind, both in terms of shedding the stigma surrounding menstruation, as well as creating awareness about menstrual hygiene.
Also Read: We Wanted To Change The Narrative Around Menstruation: Aditi Gupta
Change in mindset
In India, a woman on her periods is not allowed to go to the temple, enter the kitchen, touch a jar of pickles and whatnot, even today. While with access to sanitary napkins she can now maintain proper hygiene during "those five days", the stigma still manages to get to her, making her feel "unclean".
No girl should have to feel ashamed of menstruating. That red stain on her uniform, that spare pad she carries in her bag, they shouldn't dimish her confidence. It is not enough to worship her as Durga and Kali during Navratri, you must accept her physiology too. So the next time you hear the word menstruation, don't feel alarmed or uncomfortable, talk about it openly, and teach young girls and boys to do the same.
Saumya Rastogi is an intern with SheThePeople.TV. The views expressed are the author's own.