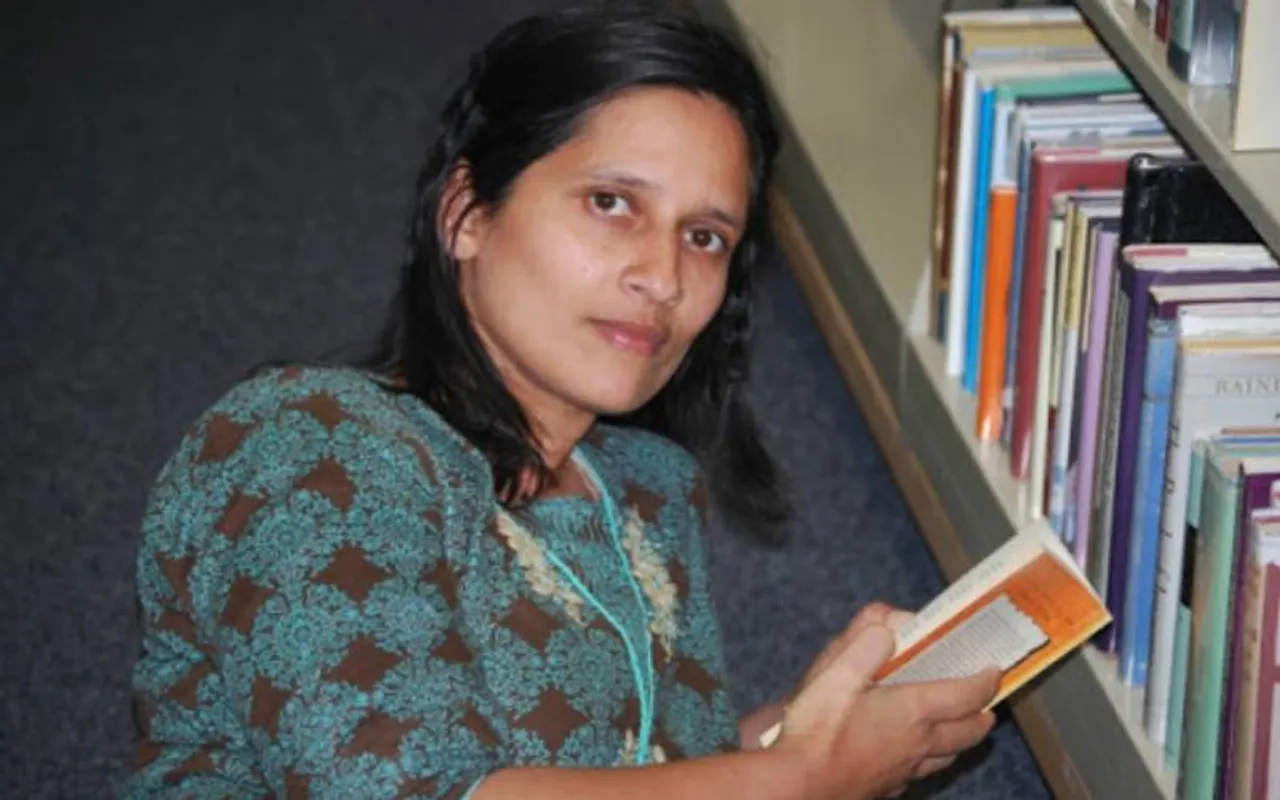 Indian-origin writer and poet Bhanu Kapil has been shortlisted for the TS Eliot Prize, one of the highest honours in poetry and literature in the United Kingdom (UK). Featured on the prestigious list for her poetry collection How to Wash a Heart, Kapil is one among ten poets who have been shortlisted. The names have a perfect balance with five men and five women on the list, and multiple origins from across the world.
The esteemed TS Eliot Prize For Poetry was instituted in 1993 to mark the 40th anniversary of the Poetry Book Society, an organisation founded by Eliot in 1953 "to propagate the art of poetry". Lit Hub states that the prize "comes with a £25,000 purse; each of the nine runners-up receive £1500." Previous winners include poetry veterans Carol Ann Duffy, Ted Hughes, and Seamus Heaney, among others.
Also Read: JCB 2020 Shortlist Announced, Debut Novels And Women Authors Dominate The List
About Bhanu Kapil
Kapil was born in 1968 in the UK to Indian parents of Punjabi origin. Growing up reportedly in a "South Asian, working-class community in London," Kapil was inclined towards writing and inspired by Salman Rushdie very early on in her life. After completing her Bachelors in the UK, she moved to the US in 1990.
She is currently based in Colorado and teaches in the Department of Writing and Poetics at Naropa University and in Goddard College's low-residency MFA program. In March this year, Kapil was one of eight poets to receive Yale University's Windham-Campbell Prize 2020 with a substantial purse of $165,000.
Also Read: Emmanuelle Charpentier and Jennifer A. Doudna Win The Nobel Prize In Chemistry 2020
About the feel and themes of Kapil's works, Lit Hub writes, "Always at the centre of her books and performances are the experiences of the body, and, whether she is exploring racism, violence, the experiences of diaspora communities in India, England or America, what emerges is a heart-stopping, life-affirming way of telling the near impossible-to-be-told."
Poet Jenny Zhang has appreciated her work saying, "Bhanu has a way of speaking to those of us who move through life feeling at once alien and recognizable, she speaks to us—the cyborgs, the aliens, the displaced, the feral, the untamed."
Bhanu Kapil's Works
Kapil has authored six books focused on poetry and prose, all highly acclaimed in poetry circles. Her list of works include:
The Vertical Interrogation of Strangers (2001)
Incubation: a space for monsters (2006)
Schizophrene (2011)
Ban en Banlieue (2015)
How to Wash a Heart (2020)
Also Read: Margaret Atwood Honoured With 2020 Dayton Literary Peace Prize
How to Wash a Heart draws inspiration from Kapil's first performance at the Institute of Contemporary Arts in London in 2019, which was a tribute to feminist writer Kathy Acker.
The Liverpool University Press, which published Bhanu's Eliot nomination, mentions that her poetry collection "catches the thinning smile of that ancient human ritual: hospitality. In a time of increasing hostility against migrants, Kapil demonstrates how survival tunes the guest to its host with devastating intimacy... Kapil teaches us is that although the heart might be where desire, gratitude, even love exist, it is an organ to which, like a country, we may never fully belong."
Views expressed are the author's own.