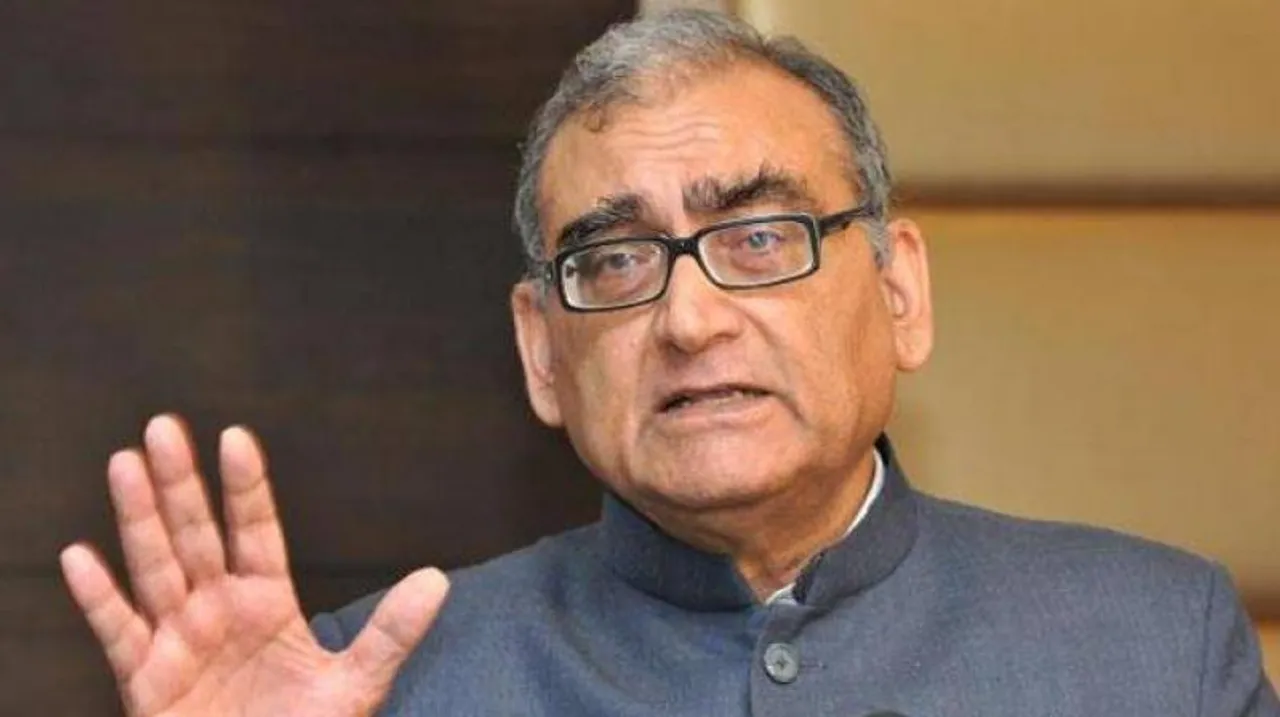 Yesterday, a former Supreme Court judge of India while condemning the Hathras gangrape, in fact, ended up reinforcing the old adage that men will be men. Also, yesterday was the day when a very close friend brought home her daughter; she begins her journey as a single mother. The happiness and pride I have felt as she took the decision to embrace motherhood is comparable to very few other occasions of my life. But as I wonder what world we are handing over to all these little girls, I really want to hang my head down in shame. "This country is no place for women," can I argue against this anymore?
Also Read: Hathras Gang Rape Was Not The First. There Is A List Of Heinous Crimes Against Dalit Women
Former Supreme Court judge Markandey Katju on Wednesday wrote on Facebook, "I condemn the Hathras gang rape, and call for harsh punishment of the culprits. However, having said that there is one aspect which also needs to be considered. Sex is a natural urge in men. It is sometimes said that after food, the next requirement is sex…"  He adds, "In a conservative society like India, one can ordinarily have sex only through marriage. But when there is massive and rising unemployment, a large number of young men cannot marry (as no girl will ordinarily marry an unemployed man ). Consequently a large number of young men remain deprived of sex, even though they have reached an age when it is a normal requirement." I have many questions for you sir, but at least I got an answer to one question. It is because of people like you being part of the judiciary that marital rape is still not a crime in India.
https://www.facebook.com/justicekatju/posts/4700237980016711
So, is rape a natural urge in any gender, sir? First thing first, in case of rape the only person who is wrong is the rapist because the perpetrator is misusing their gender-based power, you cannot blame it on testosterone alone. Does that not reek of privilege and sexism to you? Many women have lost their jobs too. What about them? Do they not feel the same sexual urge? Are they not human beings too? But are four of them ever pouncing on one and leaving them broken and maimed, in a state where death may seem a better option?
In case of Hathras gangrape, were these men just frustrated, or unemployed men?  On the contrary, these were four upper-caste men who gangraped a 19-year-old Dalit girl while she went to the fields to help her family cut fodder for animals. Do you think they just wanted to satisfy their sexual urges? They not only gangraped her but allegedly tried to strangle her. The girl had multiple fractures and was in an intensive care unit for two weeks before she succumbed to her injuries. Can we blame it just on hormones?
I agree with you that unemployment is a very big issue that needs to be addressed, I agree with you when you accepted that India is a conservative society. But, women cannot solely be paying the price for increased unemployment in this country. You have the power to power and influence sir then why did you not choose to talk about consent in sexual relationships? Why not talk to the youth on how to positively channelise their frustration in terms of upgrading their skills.
Also Read: Hathras Gangrape: Dalit Woman Cremated At Night, Family Says Cops Took The Body "Forcibly"
You called for harshest punishments but we have had capital punishment in case of Nirbhaya and an encounter killing in case of the veterinary doctor in Hyderabad. Have these punishment deterred the perpetrators? Should we not look at it as a collective failure of the administration to curb crime against women? Is it not a failure on our part that we do not address the fact adequately that caste and gender privileges still determine our societal structure?
Well, the social media outrage prompted him to write another post but doesn't seem to have changed his stance. I leave you with the post. "I was accused of being a misogynist, sexist, provocative, rape supporter, a man with a sick mentality, and what not. But what wrong did I do? I only said that rapes will not go down unless unemployment goes down. No doubt unemployment is not the only cause of rape, but it is the most important cause," he wrote. And Margaret Atwood's words that "a word after a word after a word is power."  So, it took me a lot of time to write this but let's keep this outrage going…
The views expressed are the author's own.