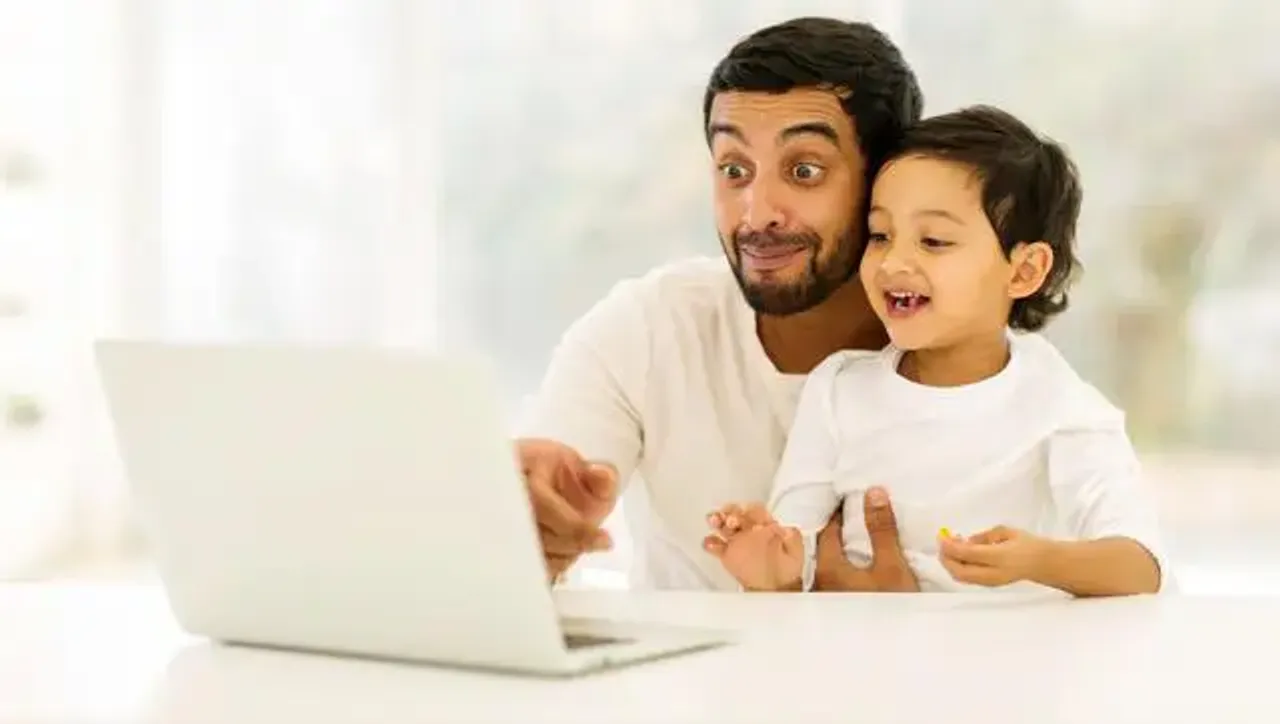 Parental leaves are provided in the formal sector to enable employees to partake in childcare without losing out at the workplace. They are usually centred around the time of the birth of our baby. Yet, they are realised only for mothers, with very few organisations making place for paternity leaves for fathers. Paternity leaves are not that common due to the inherently gendered gaps in labour laws. This leads to unfair treatment for mother's both at the workspace and at home. This piece is written around familial structures in India, wherein, legally heterosexual married couples are only recognised at the workplace.
Existing Parental Laws
The Maternity Benefit (Amendment) Act, 2017 dictates the provisions for parental leaves and related things, like the presence of creches at place of work etc. It allows for pregnant women to take leave for a total of 26 weeks out of which up to 8 weeks can be claimed before delivery. She is liable to be paid in full the amount of her wage, three months before taking leave. This also applied to adoptive mothers who receive a 12-week benefit. It pertains to all organisations with 10 or more workers. As of now, the only provision that exists in India gives 15 days leave for the father (central government employees), as opposed to a maximum of 26 weeks or 182 days for the mother. That is less than 8 per cent.
Other countries across the world fare much better with central regulations calling for paternity leave across sectors, Sweden (90 days), Slovenia (90 days), Finland (8 weeks), Lithuania (4 weeks) and Kenya (2 weeks), all being 80-100% paid.
Gendered Biases
This bias comes from the perception of the domestic and public dichotomy. While liberal feminism has in most part successfully ensure women entering the traditionally masculine public sphere, not much emphasis has been placed on the need for men to entire the feminine private sphere. Care giving is still seen as a woman's responsibility and most workspace policies appreciate female domesticity. There is a gendered separation of economic and social reproduction, and until now most policies are framed to strengthen that. The lack of paternity leaves, creates a starkly different domestic and public sphere, the domestic being the one 'men don't usually engage with'.
Moreover, the provision for maternity leaves creates a bias against women of childbearing age, in hiring and promotion processes. Employers their fear of pregnancy, and absence without replacement. This leads to a gendered wealth and pay gap. Policies like these simply highlight the gendered notion along which labour laws are shaped.
Also Read: Maternity Leave Policy in India, How Helpful is it to Working Mothers
The Need for Paternity Leaves
Paternity leaves can help in creating a much more distributive model of parenting, and diminish the burden of parenting and obscure discrimination against women at the workspace. It devises more inclusive family policies for single fathers and same-sex male couples. A research study conducted in Spain also found that after the introduction of two weeks of paid paternity leave, fertility rates fell, suggesting that when fathers are more engaged in raising children, they may become more aware of the challenges associated with it. The lack of paternal leaves boxes men into 'career oriented'. It also stigmatises men that are interested in the upbringing of their children. As they are seen as 'less focused on work' and 'unprofessional' and may even lead to penalisation at work.
When fathers take leave, it also means women can return to work sooner. It further transforms the judgment that care giving is a female responsibility only. Studies have shown that fathers who take at least two weeks of paternity leave or more are likely to continue being involved in child caring activities, such as feeding and diapering.
Anuj Kambhat, an HR professional based in Mumbai, believes, "I feel paternity leaves need to be introduced in organisations but gradually. First, these organisations must recruit a diverse and inclusive staff. And to support their hiring needs, the government needs to implement programmes to encourage women's participation in the workforce. Organisations in India are currently unprepared to offer paternity leave to its male staff. As an individual, I personally feel that employees would appreciate paid paternity leave and it would allow them to spend time with their spouse and newborn- thus strengthening the family"
Also Read: Poverty Lesser, Inequality Higher in India- UN Report
Gender Neutral Parenting
In 2016, Women and Child Development Minister Maneka Gandhi said of paternity leave, "it will be just a holiday; he won't do anything." In India, women still do a majority of the unpaid work care work and housework — 312 minutes per day, as compared to men who average out at 29 minutes per day. The 'men of the family' are much less involved not only in parenting but also in other household chores from preparing the food to cleaning the house. In such situations, it becomes all the more relevant for this inherent domesticity of women be challenged at the workplace. Mandatory gender-neutral parental leaves, as have been examined at several organisations, become important to reduce this disparity. It leads to better developmental outcomes for children, promotes the psychological health of all the parents and ensures a better postpartum health for women.
Gender inequality at the workplace is a reflection of the gender inequality at home. Thus unprejudiced labour provisions are imperative for egalitarian family dynamics.
Anureet is an Intern for SheThePeople TV.