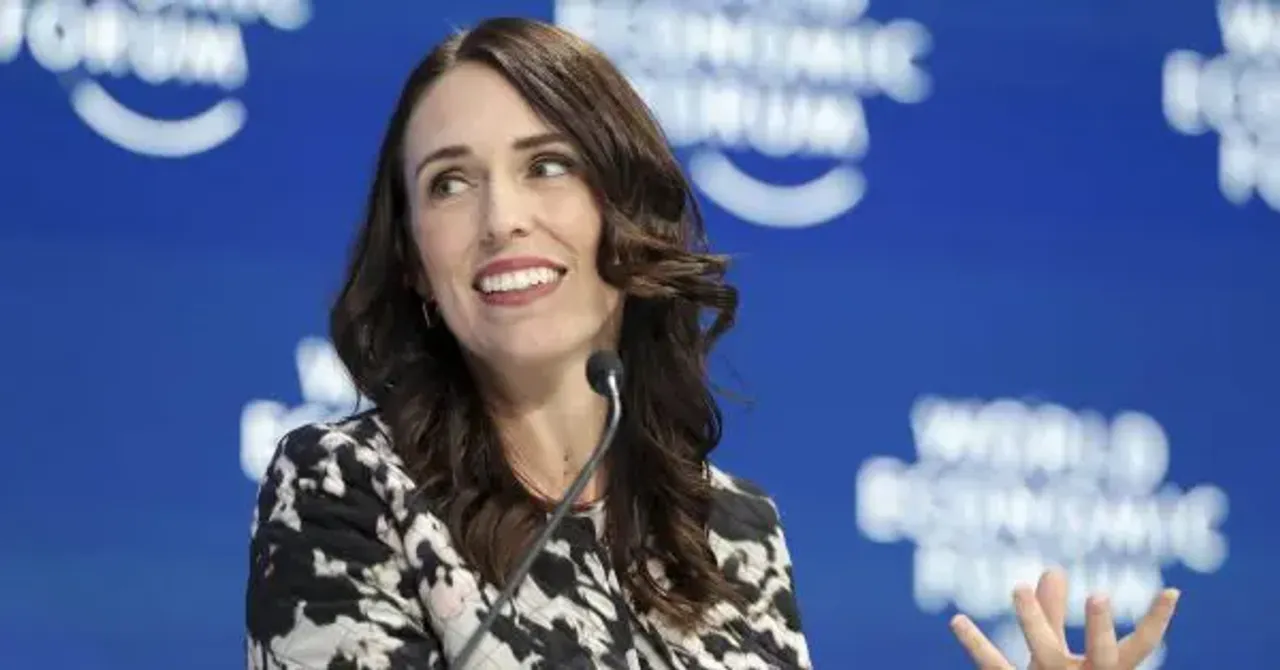 New Zealand Prime Minister Jacinda Ardern's recollection of what all her government has achieved in the last two years in two minutes has become talk of the town, or rather, social media. The most noticeable part for me, however, was the bit where she lists planting 140 million trees as one of the achievements, along with other social and pro-environmental measures like creating 92,000 jobs, delivering economical doctor's visits to half a million people and banning single-use plastic and fencing the waterways. In a country where chopping of a forest was in debate barely a month ago, one wonders where does planting more trees, a trait which will be crucial to our survival in a not so distant future, lies in our list of priorities both as individuals and a nation? Where's the conversation on creating forests, and not just saving forests?
Absolutely incredible to watch this @jacindaardern video be pinged around the world. In the last 48 hours, it's seemingly gone everywhere from the UK to Pakistan, and has even gone viral in Lebanon - becoming another tool for protestors to push for change pic.twitter.com/7RyJvywHjJ

— Ashleigh Stewart (@Ash_Stewart_) November 3, 2019
KEY TAKEAWAYS:
New Zealand PM Jacinda Ardern's video, recounting two years' worth of her government's achievements in two minutes is doing rounds on social media.
She listed planting 140 million trees as one of the feats.
Aforestation is crucial to our survival, in the near future.
But how many of us are taking it seriously?
In a country where chopping of a forest was in debate barely a month ago, one wonders where does planting more trees, a trait which will be crucial to our survival in a not so distant future, lies in our list of priorities both as individuals and a nation?
The environmental awareness has seen a sharp rise across the globe in the past few years and India is no exception. The Indian central government has launched initiatives like Swachh Bharat Abhiyan, advising and instructing people to segregate their waste into dry and wet and single use plastic has been banned. But is that enough? In the longer run, we must consider why afforestation is of crucial importance. A study has found that community-forest management led to a 37 percent relative reduction in deforestation and a 4.3 percent relative reduction in poverty. So afforestation not on keeps our climate and weather cycles in check or retains groundwater, and practically act as lungs of this planet, it is good for the economy too.
ALSO READ: Toxic Cities: How Every Citizen Can Be A Pollution Fighter
Moreover, 80 percent of earth's land animals and plants live in forests, and deforestation threatens species including the orangutan, Sumatran tiger, and many species of birds, says a report by NatGeo. One doesn't need to see reports to understand the fact that the displacement of animals, as we encroach their land for commercial, residential and even agricultural purposes, affects their survival negatively. Is humanity totally blameless, when a stray leopard wanders into a residential area, or a tiger roams into a village in search of food?
So consumed are we in our own development as a race, we forget that we live on sharing basis on this planet. That the resources of earth are meant to be shared, not just among humans but other species of animals too.
So where does India stand when it comes to afforestation? Our country passed the Compulsory Afforestation Act in 2016, which mandates compulsory afforestation of non-forest areas, whenever a forest area is razed down for non-forest purposes. It is to be noted that forest departments have previously created monoculture plantations of non-indigenous, commercial species like eucalyptus, acacia and teak under compensatory afforestation projects which, the Business Standard reports, the Indian government counts as forests. So, while India as a country may be doing well on paper when it comes to planting trees, does it mean that we are doing the job right?
As a community of people too, while eco-friendly residential areas with green cover are being sought after, it is a luxury which only the rich can afford, especially in metro cities. For the rest, a green society, where trees are conserved and planning is worked around to prevent felling of trees is a big ask, and it often takes you away from the city, thus a major deterrent.
What all our negligence towards awareness regarding our contribution to afforestation hints at, is that we do not consider it as a priority. We do not yet have the foresight to see planting trees as a necessity for a healthier future of both this planet and our future generations. As a result of which even on the political or bureaucratic level, afforestation remains a pact which must be honoured. Or a chore needed to be done just for the sake of it. We must develop a sense of urgency, that is much needed right now, to plant more trees; indigenous to the region, which will help preserve local flora and fauna. The world is embracing green living out of awareness and that reflects in Ardern's video. Where are we in India at?
Picture Credit: CNBC
ALSO READ: Why Is 'Reformed' Believer Kanye West Policing His Wife And Daughter?
Yamini Pustake Bhalerao is a writer with the SheThePeople team, in the Opinions section.  The views expressed are the author's own.