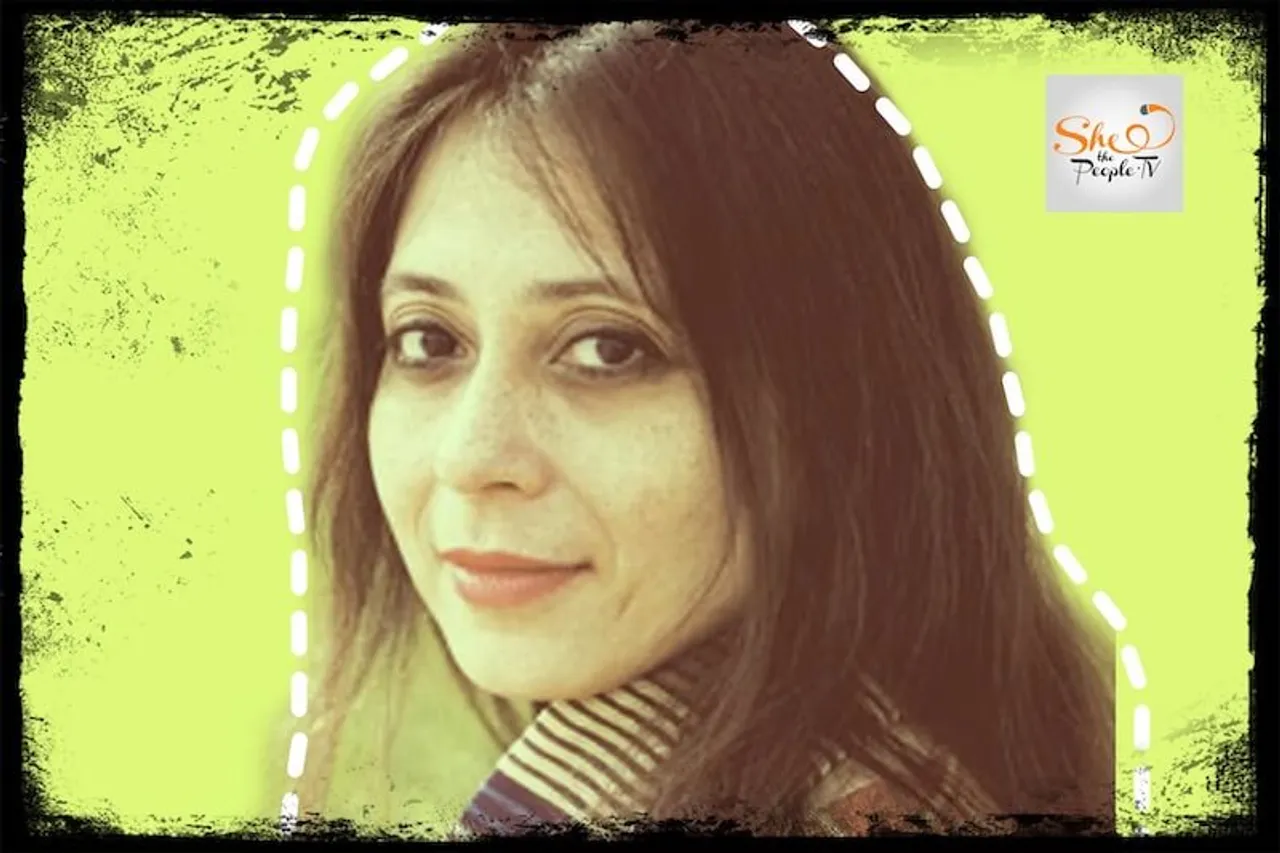 Mumbai based writer, 40-year-old Annie Zaidi, whose work includes reportage, essays, short stories, poetry and plays, has been announced as the winner of the US$100,000 Nine Dots Prize 2019/2020.
The prize aims at pushing innovative thinking that addresses contemporary issues. The organisers said the prize challenged entrants to answer the question 'Is there still no place like home?' in a 3,000-word essay. The winner of each cycle is supported to develop their response into a full-length book which is published by Cambridge University Press and given the opportunity to spend a term at the Centre for Research in the Arts, Social Sciences and Humanities (CRASSH), Cambridge University.
My work has often crossed over genres, traversing between memoir and journalism, and this timely but wide-open question encouraged us to approach it with methods that were equally far-ranging - Annie Zaidi
The responses were judged anonymously by the Prize's eleven-strong Board of leading academics, journalists and thinkers.
Annie Zaidi's book, based on her Nine Dots Prize-winning essay 'Bread, Cement, Cactus', will be published by Cambridge University Press in May 2020 and made available in an open access format.
"I am truly delighted! I have known Annie from before she was a published author. I still recall the day she came to my office and we chatted about literature. She was one of the few emerging writers I knew who was passionate about making writing their profession," says Jaya Bhattacharji Rose, International Publishing Consultant. "Financial freedom is a blessing for artists, allowing the mind to be free to create powerful art."
Ashwani Kumar, poet, author, and professor at Tata Institute of Social Sciences (Mumbai) says, "Congratulations Annie Zaidi for the artistic power and truth with which she travels across multiple genres in the literature and her brilliance in using the literary device of polysemy to illuminate the illusory but monumental sense of connection between memory and home. "Bread, Cement, Cactus", her lyrical entry to the prestigious Nine Dots prize, promises to portray liberating images of the borderline, the marginal and the unclassifiable citizens in the increasingly Xenophobic world. "
Zaidi's entry, 'Bread, Cement, Cactus', combines memoir and reportage to explore concepts of home and belonging rooted in her experience of contemporary life in India, where migration – within the country, especially from villages to cities – is high. The proposed book will answer the central question through examining how a citizen's sense of 'home' might collapse, or be recovered. Themes it will address include:
The politics and economics of death in India, and how the physical performance of last rites for the dead can lead to a sense of dislocation and the unmooring of living citizens.
Explore: Authors On SheThePeople On Their Books, Writing, Publishing & More
-How industrial townships are created on the back of a series of dislocations, and what this means for citizens' relationships to the land
-The crossing of caste and religious lines in marriage, and the abuse of political power to violently disrupt or prevent the mixing of bloodlines
-The Partition of India as a great cultural and emotional sundering, ultimately triggering an aggressive nationalism that seeks a negative self-definition rather than a positive one
-The struggle to belong to a city when it changes in all recognisable forms, even down to its name, and when it is stripped of all the original springs of cultural affinity
Zaidi began her career as a reporter with stints at leading newspapers and magazines including Mid-Day and Frontline. She has published both fiction and non-fiction.
Zaidi says: "What really appealed to me about the Nine Dots Prize was the way it encourages entrants to think without borders or restraints. My work has often crossed over genres, traversing between memoir and journalism, and this timely but wide-open question encouraged us to approach it with methods that were equally far-ranging. I had been working towards a similarly themed project for a while but didn't have the financial, or even mental, bandwidth to do it justice. The Prize will allow me to dedicate time to the examination of this question, which is of critical importance in the modern world – and it will help fund the necessary research trips, which, as a freelancer, is something I appreciate hugely. I'm extremely grateful for this opportunity and am looking forward to the challenges and excitement of the year ahead."
The Nine Dots Prize Board is chaired by Professor Simon Goldhill, Professor in Greek Literature and Culture and Fellow of King's College, Cambridge.