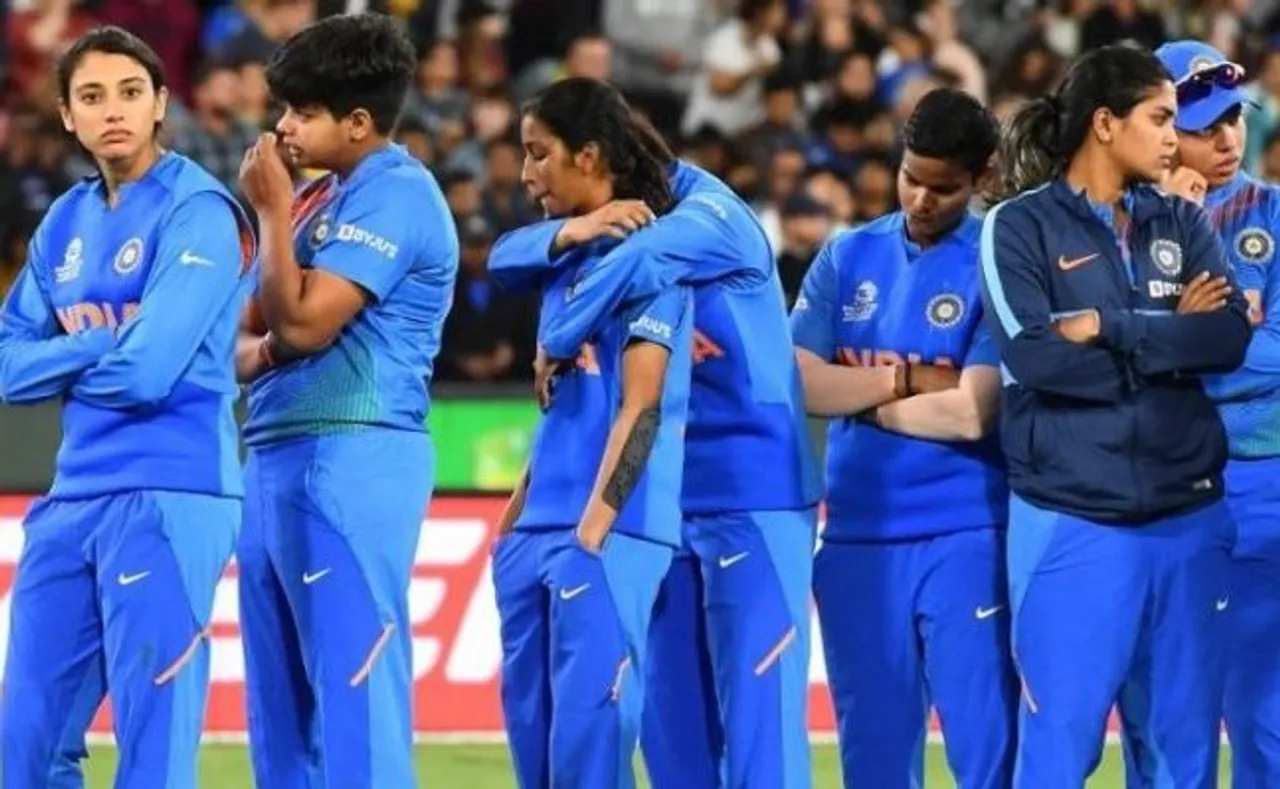 India has finished second-best in the T20 World Cup. But is it really a defeat? No, the Harmanpreet Kaur-led team is a winner as it has definitely changed the perception around women's cricket in this country. There is no doubt that they have made it more popular. Being fantastic all through the tournament is not an easy task, but our girls did it! Even if we didn't lift the cup, this victory is a victory against breaking the stereotypes that exist in Indian society. This victory shatters many myths about women's ability to achieve and excel in non-conventional streams. It is a victory for every girl, who dares to go against the norm.
Indian Squad
Many in the current team come from small cities and villages and the fact that they're now representing India at the International level shows that nothing is impossible for these women. They are an inspiration- for every girl who doesn't have proper resources. While Captain Harmanpreet Kaur comes from Moga in Punjab, Vice Captain Smriti Mandhana comes from Sangli and Shefali Verma comes from Rohtak. These women truly inspire girls to take up sports, no matter whatever impediments they face.
Also Read: Women's March Pakistan: Why do we women judge each other on sanskaars?
Hard work Defines Identity, Irrespective Of Gender
They ended as second best in the T20 World Cup Tournament, but there's this one very important thing they gave this country -  the popularity and fan following that the women's cricket deserved, but never really got. "Our women did it, they fought all odds, fought against every sexist, racist remark and took their position in the world ranking! This is not the end, and second-best can be considered to be a very good beginning. It is elating to see women put in every possible effort. They're inspiring, truly inspiring," says Shreosi Dey, a student at Banaras Hindu University, Psychology Department.
Dare To Dream
Today, we know a lot about women's cricket, a few years ago, people didn't pay it much attention to it. Pursuing something which is not conventional requires a lot of self belief, perseverance, and the guts to never quit. Today, the Indian women's team has some of the best cricketers in the world. "Women in Blue performed well. This fact is enough to say that they do inspire many. Nobody cared about women's cricket team a decade or so ago. No one even knew the names of our players or anything related to them. The situation has changed now, more females are encouraged to take up cricket as a full-time career", says Rohit Rane, Senior Systems Engineer at Infosys Limited.
The Tournament
This was the first time the Indian women's team qualified for the T20 final. Also, it was the first time that the women's side assured an unbeaten run in the group stage, however, their semi-final clash against England got washed out.
The Final Match
On Sunday, India had to chase 185 runs and unfortunately lost four wickets at the beginning of the innings. Eventually, the Australian women's team got the team bowled at 99 runs in 19.1 overs. Batswomen Shafali Verma, Smriti Mandhana, Jemimah Rodrigues and skipper Harmanpreet Kaur had to leave the pitch within the first six overs. India suffered another huge blow as their wicketkeeper, Taniya Bhatiya, returned hurt post taking a hit on the helmet.
Picture Credit: New Indian Express
Also Read: Women's Day Special: Ladies You Have Made Us Proud!