One thing social media has done for us all - created these amazing mother groups, support groups for all the questions we ever had. For many of us, this is our first point of ask. Of questions, puzzles, suggestions and those difficult moments. These groups also made a great place to have discussion that matter to us and empower us to go through good, bad and ugly times. Groups where we can connect with many like-minded women. SheThePeople picks a few groups that we have been part of and experienced first hand, their power to empower.
Breastfeeding Support For Indian Mothers
For breastfeeding moms, Breastfeeding Support for Indian Mothers is a peer to peer support group. Those difficult moments when mothers are wondering how to make a start towards breastfeeding. The audience in the group ranges from breastfeeding mothers to counsellors. Some members of the group are available 24*7 for helping the breastfeeding mothers. Their founder Adhunika Prakash recently visited a hospital to help a lactating mom who needed help. Recognised by Facebook for its work, this group has more than 90,000 members and also has ladies with older children, who share their experience and assist others. "I have seen Adhunika work on this for years and to me this personal labour of love, discipline has made her group an important safe space for mothers at a crucial (sometimes vulnerable ) stage of their life," says Shaili Chopra, Founder of SheThePeople about the group.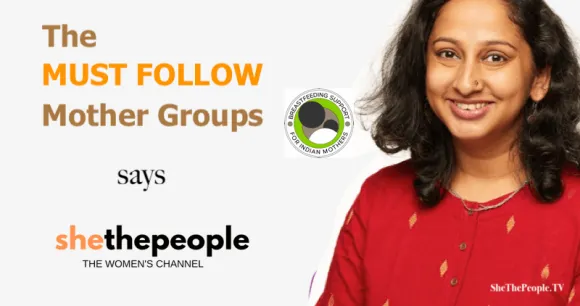 As the name suggests, This is a group or community for moms living in Dwarka led by the very driven Kajal Chanana. The group welcomes only moms to be a part of the group and its motto is based on the notion of giving back to the society we live in. The group also encourages women entrepreneurs through meet-ups and encourages them to share their views and plans with others in the group.This helps them get a better insight into what they wish to do. Like many groups they have plenty of offline meet ups and are engaged in special events through the year. The group strictly asks members to not promote any religious, political stuff. Kajal spoke at an event organised by SheThePeople and Facebook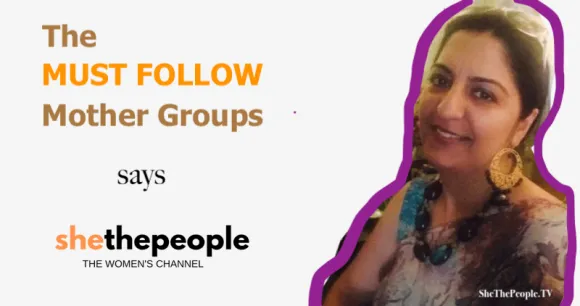 With more than 1 lakhs participants, this group is among the most followed among mothers. Erum Saeed is the force behind this and it spends a lot of conversations on giving some 'ME' time to the mothers. The group connects many like-minded people who can help each other grow. The group also provides opportunities for women to shape their identity. Most mother led groups are very conversational and so current discussions about summer camps, inspiring stories, powerful videos are very much a part of the conversation.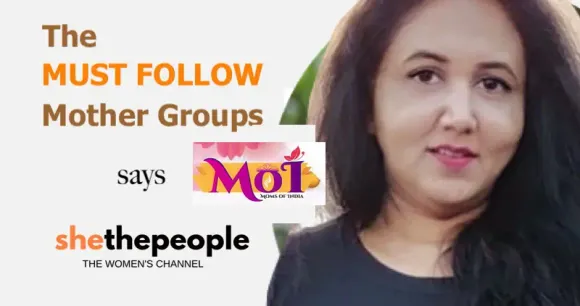 Latika Wadhwa is the founder of this group and it's a vibrant space for women entrepreneurs. They talk about their businessess and it goes beyond the traditional role of motherhood. "How many women post their marriage or motherhood actually step outside and pursue their entrepreneurial dreams? This thought kept lurking within me when I was about to get married- says Latika Wadhwa, Founder & CEO of Mompreneur Circle in an article. Latika started Mompreneur Circle- a platform of women entrepreneurs and mompreneurs across the country with a presence in more than 25 cities.
The First Moms Club was started in 2010 by Ruchita Dar Shah and it connects Indian mothers from all over the world through chapters. The group focuses on providing some time to the mothers. "First Moms Club is one of the earliest online Mommy groups I became part of and I love how Ruchita brings sensibility, sensitivity and a dash of her own zany humour to it all," says SheThePeople Ideas Editor Kiran Manral. You can watch an interview with Ruchita right here.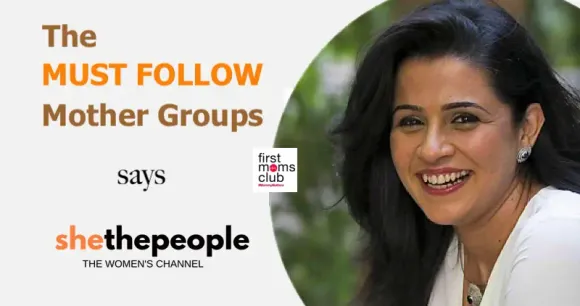 MUMO is an acronym for Mumbai Moms.  It is a group created for the mothers of Mumbai. The group also extends to WhatsApp. MUMO is a part of UNIMO -Universe of Moms -a community that says they are "on the mission of making the world a smaller place" They also have city wise chapters to connect Moms in every City. Neha Kanabar is the force behind this group and is always doing something special and keeping the group buzzing. "Neha has painstaking built this group and it's not only about numbers but a lot of offline and online engagement," says Kiran Manral, Ideas Editor at SheThePeople.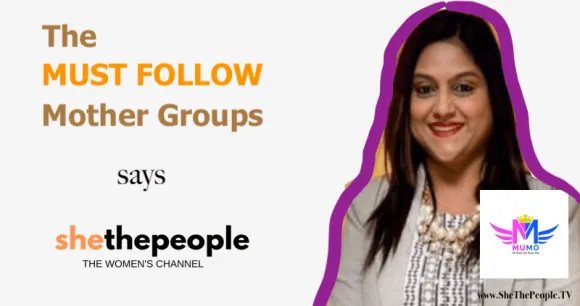 As the name suggests, the group is exclusively for the moms of Gurgaon.  The group has around 30,000 participants and is a must go for people in the NCR region looking to connect with mothers. It's especially useful when mothers are in the need for local suggestions or general mommy support. Founded by the determined Neela Kaushik, the group does round the year activities. "Gurgaon Moms is committed, focussed and niche and Neela, Upasana and Subha consistently create opportunities for their members," says Shaili Chopra.
Baby Care Wipes that are gentle on your Newborn's Skin!
Also Join: Moms At Work - At Office And Home
Now recognised by Facebook, Mompreneur India is a deep engagement group focussing on building its members' business and bringing a woman to woman connect. Founded by Chetana Misra, who is a mom who means business, this group has come a long way in promoting its women entrepreneurs. She is a winner of the prestigious ">Digital Women Award and featured here.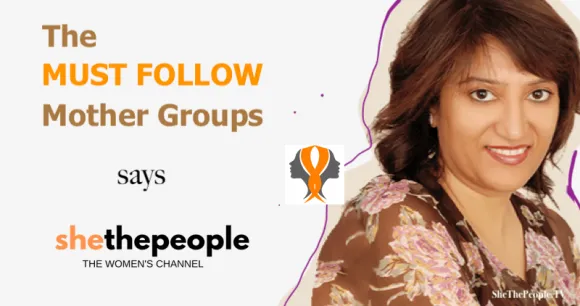 Super Mums of India
With close to 35,000 moms as a part of this, the group is focussed on exchange of ideas and advice and share events that are happening in and around their city.  Their tag line is "Proud to be a Super Mum". "This group is for all mums in India, who enjoy creativity and play, wish to exchange ideas and advice and share events that are happening for Children," the admins of the group say. There are a few different admins and they include Moya Cuddy, Srobona Das, Vishaka Dutta.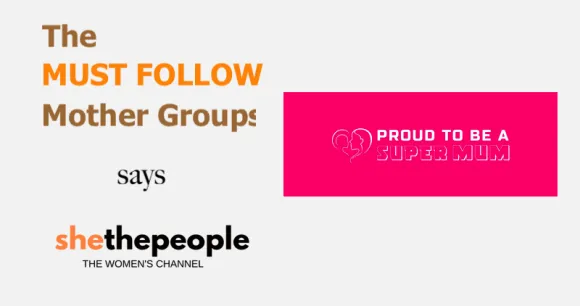 Mommy Network
The group is focussed on discussing pregnancy, kids nutrition, recreational activities, health, travel, sports and so much more as related to kids and parents. With three founders at the helm, the ladies work on an extensive calendar of events through the year. Tejal Bajla, Shreya Lamba, Kiran Amlani are the women behind this initiatives.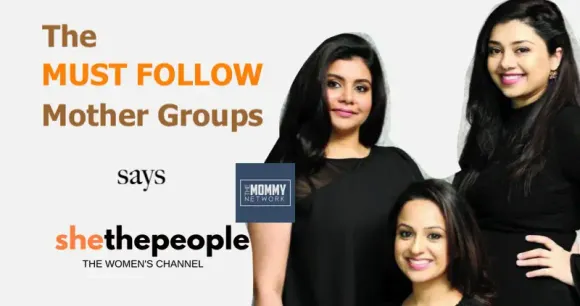 Recommended Baby Diapers for your New Born!
Read More: Rachel McAdams Breast-Pumps And Boldly Embraces Motherhood