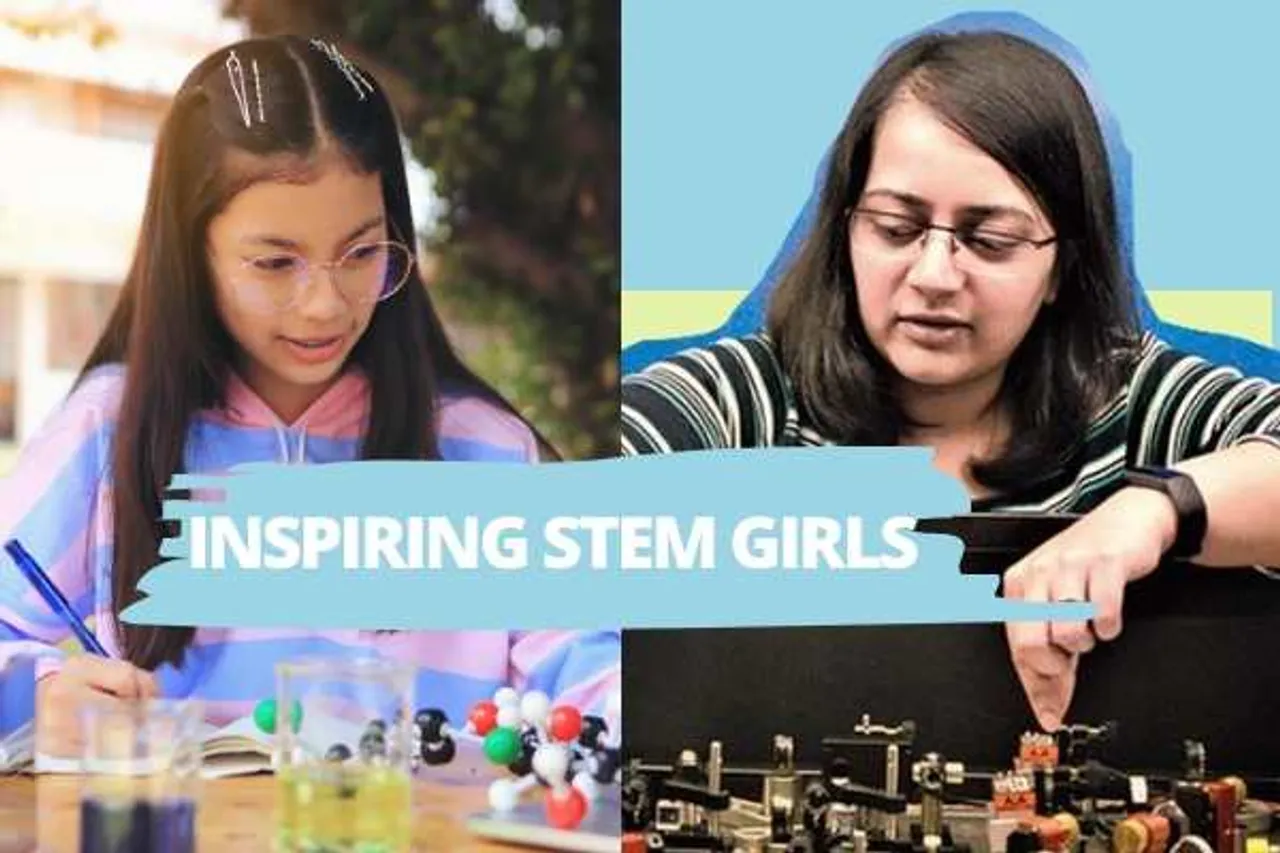 A UK based female physicist from India used her computer to conduct the experiments remotely and create the fifth state of matter. No this isn't a plot for some dystopian Sci-Fi that I am writing next. This is the reality of the digital age that has opened immense possibilities for women that even the coronavirus or lockdown can take away from then. Dr Amruta Gadge who works in the Quantum Systems and Devices Laboratory at the University of Sussex, created a Bose-Einstein Condensate (BEC).
Gadge's achievement won't just possibly help develop quantum tech that can be used underwater and in space but can also motivate girls around the world to not give up on their dreams of making a career in STEM just yet.
What does it take for women to take up science? 91 percent of all the people who participated in a 2019 study "Staying Power: Women in Science and What It Takes To Succeed" said that gender discrimination still remains an obstacle for women. 88 percent participants said that gender bias was an obstacle in women's career trajectories, especially in the postdoctoral stage. Is it a surprise then, that women only 14.4 percent of all people working in STEM in the UK, despite making for about half of the workforce. Even in 21st century, STEM is a man's domain, the one where women must have to claim remarkable feats such as remotely creating the fifth state of matter in a laboratory to find their space in the narrative.
Also Read: How Dr Amruta Gadge Proved Bose-Einstein Prediction With A New Breakthrough
Close home only 13.9 percent of all researchers in India are women. NITI Ayog's report for the year 2015-2016 says that only 9.3 percent of female students in undergraduate courses were enrolled in engineering, compared to 15.6% across genders. the same report also reveals that women made up for 28.7 percent among Post-Doctoral Fellows, and 33.5 percent among PhD scholars. So only a third of representation for a gender that makes up for half the population of this country. We are clearly doing something wrong.
Women in our country are still not encouraged to ambitious when it comes to making a career. Even though India has produced many amazing female scientists, physicists, how many of us hear them often?Higher studies such as post-graduation require commitment running into years, and Indian society hasn't got that to spare for women at large. First priority has to be your family life, focus on making a family na, we are told. Given the choice between a thirty-something unmarried postgraduate daughter and one who is married with a kid and a husband under her belt (career optional) guess what most Indian parents will opt for, even in 2020.
The next time a girl or a boy Googles space scientist or a quantum physicist, they will see image of these cool young women amidst the million others of "nerdy" men.
One has to remember that men brought up in households that endorse a similar mindset carry these biases to their workplace. As they move up on the ladder in their career so does the bias. As a result of which we have an upper echelon in STEM where women are not equally represented and is full of men who may not see anything wrong with the status quo untill pointed out to them.
Vinita Marwaha Madill, who works as a Space Operations Engineer at European Space Agency and runs an initiative called Rocket Women that aims to encourage young girls to pursue engineering, said in an interview with SheThePeople.TV that there's a need to change the stereotyping of people who work in STEM as male and nerdy, if we want to encourage young girls to take the subject up more. "There also seems to be a disconnect between girls, in particular, wanting to make a difference and knowing the impact that a career in STEM can make."
Also Read: Women aren't failing at science — science is failing women
India has had a rich history of women leading in science but only little celebration of their efforts. From Raman Parimala the mathematician to chemist Asima Chatterjee, India's science history has over 100 amazing women from STEM. Only recently the Indian government announced that it would create 11 chairs in the name of women scientists.
I think this is where achievements of the likes of Marwaha and Gadge come in. The new scientists are being talked about, profiled and featured. We want the world to know them. The next time a girl or a boy Googles space scientist or a quantum physicist, they will see image of these cool young women amidst the million others of "nerdy" men. It could change a boy's perception toward women scientists. It could change a girl's mind on whether she should take up science or not.
These little girls and boys hold the key to changing the dynamics in STEM once and for all, and slowly but surely, we are getting there.
The views expressed are the author's own.