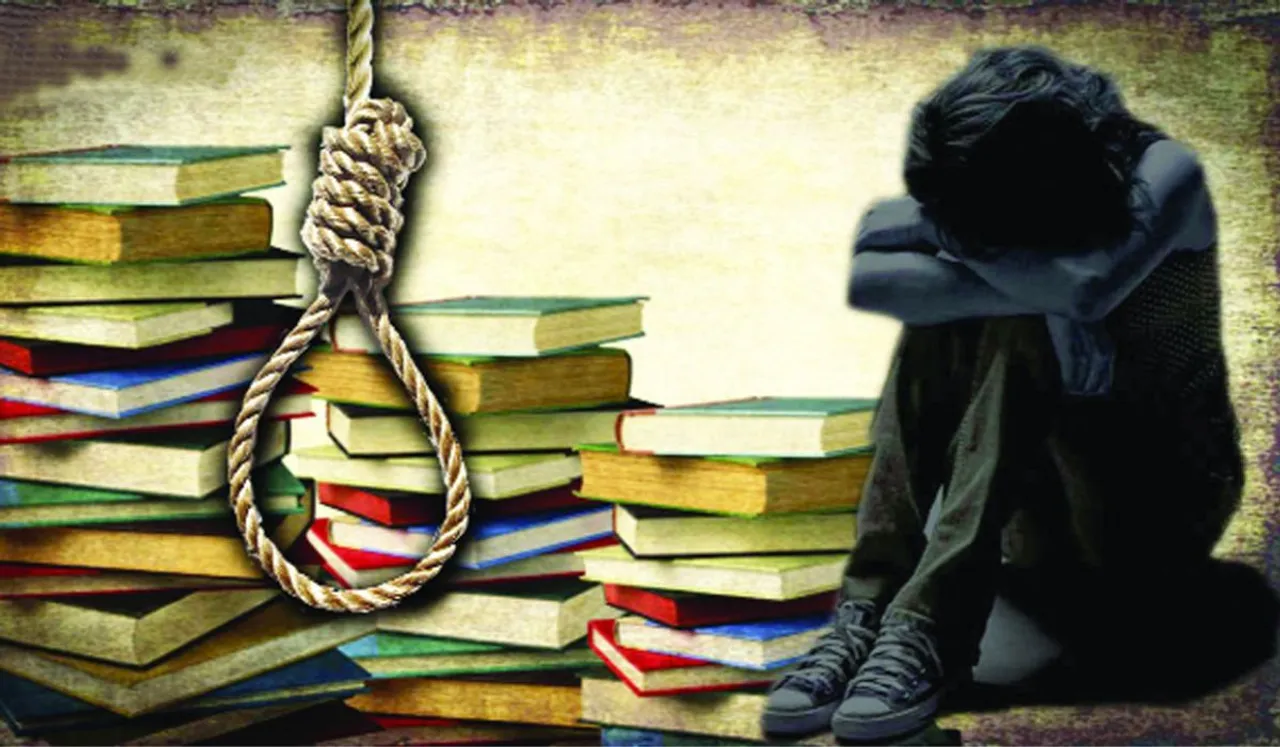 This year has repeatedly witnessed several cases of student suicide, especially at the IIT.
Students from IIT Madras, IIT Bombay, IIT Guwahati, and now IIT Delhi have been calling it quits, which is a highly concerning issue. The student suicide rate in India, according to the National Crime Records Bureau, states that over 13,000 students died in 2021. This is a 4.5 percent increase from the previous year.
Talking about the issue, psychologist Aishwarya Ejoumale feels that most student suicide cases arise from competitive institutions because of the internal and external academic pressure the students face. "All the students in such esteemed educational institutions would have been toppers in their previous schools and colleges. Now, put together in the same institution, these students are the best of the best, and they are competing with each other, which can add intense performance pressure," she pointed out.
Expert On Rising Suicides At IITs
Explaining what might push the students to take such a tragic step, she said, "These students might have never failed, never been the second or third best, never lagged behind in anything. Now, when competing with equally talented students, they face intense pressure, and without the right guidance to combat failure, they become vulnerable to stress, anxiety, and depression, which could potentially lead to suicidal decisions."
She added that not all students give in to this pressure and take such drastic decisions because everyone is different. "Not all of these students in top-ranking institutions staunchly believe that academics are the only thing that defines them and failing in it is the end of life. Students who view their academic performance as the only meaning of their lives will not be able to handle failures," she said.
Further, she shared that she feels students who define themselves by their academic performance would likely be the ones who would end up going to the extent of ending their lives because they don't see themselves as anything but toppers. "When they can no longer identify themselves as toppers, they don't know how else to identify or value themselves and consider themselves failures, which could make them resort to taking extreme decisions," she added.
Speaking about preventing such unfortunate incidents from happening in the future, Psychologist Aishwarya said it was about making students realise that academics are only a part of their lives and failing in it isn't the end. "Students should be taught to understand that their academic scores don't define their value, and they are much more than that. When students are raised to compartmentalise and value themselves more as human beings than just toppers, they wouldn't be pushed to take such drastic decisions."
Aishwarya Ejoumale reiterated the need for counselling cells in colleges with efficient psychologists.
"It's mandatory that educational institutions offer free counselling cells for students. The psychologists need to be accessible, empathetic, supportive, trustworthy, safe, and non-judgmental so that students feel comfortable approaching them."
She also pointed out that there's a need for parents to raise their children in a holistic environment rather than valuing them only based on their academic performances. "I've had some clients tell me that they feel the pressure to perform well academically in order to be loved and appreciated by their parents. So they end up pushing themselves more than they can." It's a parental responsibility to make children understand that life is more than academics and to make them feel loved regardless.
Pointing out the recent demise of a 20-year-old student at IIT Delhi, President Droupadi Murmu on Monday expressed concern over the issue and called for educational institutions to make it their priority to protect students against stress, humiliation, and neglect on campus.
The President was speaking at the Visitor's Conference when she stated that it is the responsibility of the heads of educational institutions, teachers, and staff to provide a safe and sensitive environment for students.
---
Suggested Reading: Why Urging Kids To Have Single-Minded Focus On Studies Could Be Detrimental