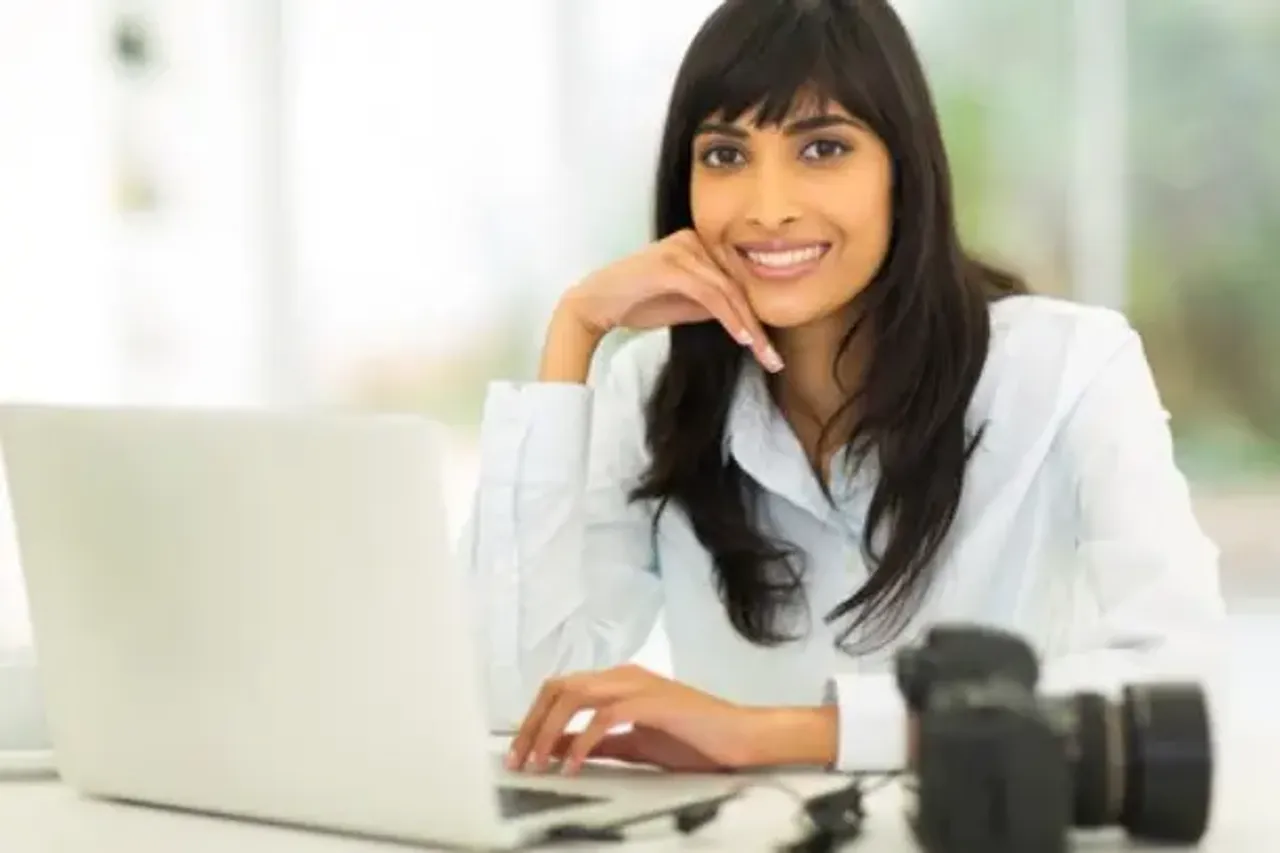 Are you prepared to return to work after lockdown is lifted? What's going on in your mind and just what must you prepare for. As an entrepreneur myself, I have prepared this checklist for you to assess, prepare and monitor your return plan.
Why is current time important for entrepreneurs?
Today, when we think & hear of Coronavirus in our everyday surroundings, our thoughts lean towards how it has affected our loved ones, people, businesses and economies around the world. 
While this is a time for everyone to reset their lives, intentions and start with the new normal. For most entrepreneurs & business owners, this period is to 
Innovate

& think through matching their products & services with market realities as some of the best start-ups ideas such as Whatsapp, Instagram, Uber were

founded during the last 2008

recession.

Start

planning for how to return back

to resuming business activities to the new normal as soon and safely as possible. 
In this post, I would like to focus on the latter as it needs our immediate attention to minimize future impact on business. It sounds like an easy task that we can go back to how things were run previously. However, the pandemic has fortunately or unfortunately redefined the new normal where sanitization, hygiene and social responsibility (for containment of virus spread) has become an integral part of businesses going forward.
How to start planning to return to work?
Ask yourself, what if the lockdown/social distancing finishes tomorrow, how will you resume operations on Day 1 and what will be the steps taken post resuming work?
To help my fellow entrepreneurs create a plan for their organizations, I developed a 'Return to work planner Post-Covid 19' toolkit that can be used by small (team size <20) to medium scale (team size <100) business owners to develop a customized plan for their organizations. This toolkit is designed as a general framework to follow to help entrepreneurs think through the basic plan. Download it as a template & add questions or other items applicable to your business region & industry. 
There are 3 key steps to consider to bring your business to normal:
Assess

-

Key considerations for assessing when to come back to work?

Considerations include: Are Government restrictions removed in your region?

Some employees may have travelled back to their hometowns. Communicating with them to return back to office etc. The tool gives a calculator to understand when it's safe to return.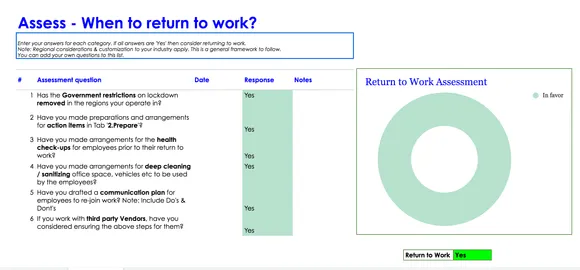 Prepare

-

Checklist of items to consider & prepare prior to employees / teams to return t0 work 
Considerations include: Deep cleaning / hygiene of your office to provide a safe and clean place for employees, quick health check-up (Ex. For temperature / flu) prior to entering premises, defining raw material loading and off loading areas etc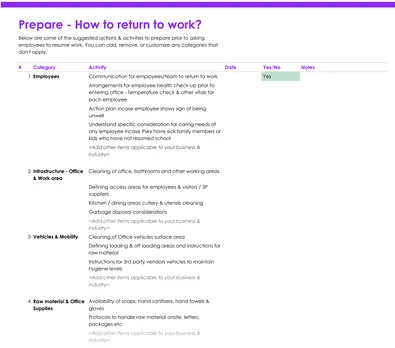 Return to work post COVID
Monitor

-

Continue performing these activities post employees resume work
Considerations include: Ensuring all employees continue maintaining hygiene standards by washing hands before returning to desk / machine, Special consideration for any employee that were impacted due to caring needs for kids or elderly parents etc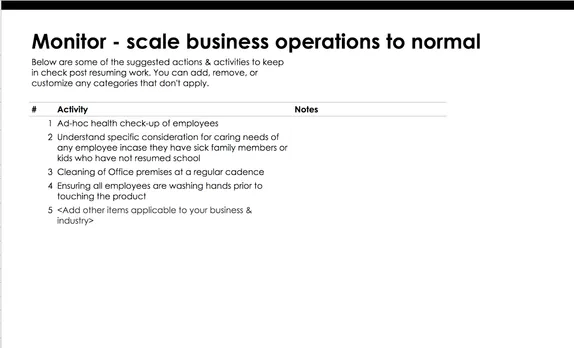 Return to work post COVID
Note: Consider Local regulations & legal considerations applicable to your business.
The above plan will help your employees, teams and even third party suppliers & vendors to drive higher commitment when they feel more valued and cared for by their employers & business associates post their return to work. 
Saumya Vardhan is the Founder of India's 1st online platform for Indian pujas & rituals - Shubhpuja.com blending technology and spirituality that NY Magazine describes as "Uber of Gods". Also the winner of SheThePeople.TV's 'Best Service Disruptor' - 2016 award. She lives in the Bay Area and alongside her start-up, she works with top tech Fortune 20 companies in Silicon valley to deliver new technologies and products in both Hardware and software engineering.