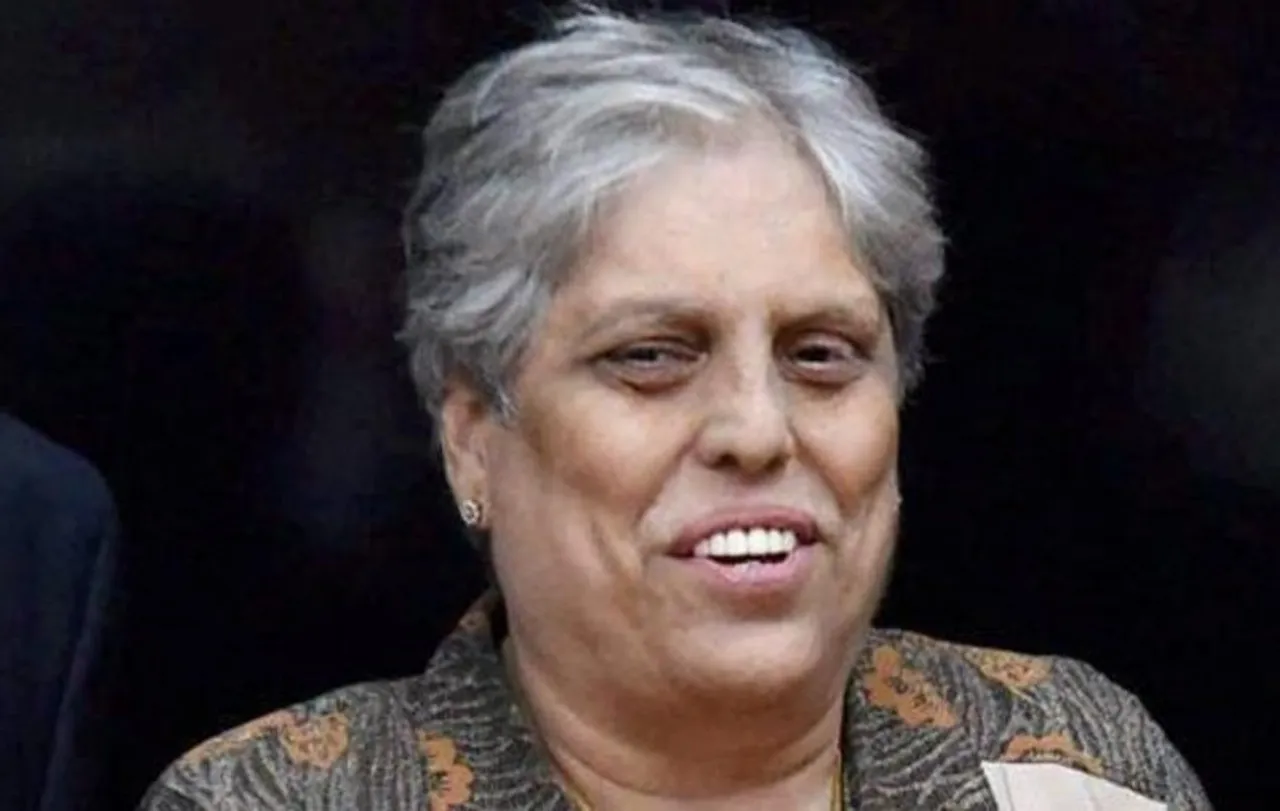 Diana Edulji is satisfied with what she has achieved and been able to give back to the game. As we sit down for a chat at her home in Mumbai, the former India captain, relaxed and upfront, opens up on her 33-month long tenure as part the Supreme Court-appointed Committee of Administrators (CoA).
The only woman on the erstwhile committee, Edulji believes she accomplished all her ambitions, except getting to see India winning an ICC Trophy during her tenure. "I want one ICC Trophy, either the T20I or ODI. We must crack that as it is the key for women's cricket to explode in this country," Edulji told Women's CricZone.
Edulji's open disagreements with Vinod Rai, then CoA chief, was one of the major talking points throughout the committee's bumpy ride. "We had a lot of problems and disagreements. That was because if I believed in something and felt it was right. I went all out for it irrespective of who was sitting on the opposite side."
The veteran of 34 ODIs and 20 Tests went on to explain, "If I felt something was wrong, it was wrong. I don't worry about the personality sitting across the table, as long as I am convinced that what I am trying to put forward is the right case. If I got overruled that was a different matter. When we were two people I made sure to voice how come his yes is always a yes and my no is always a no. There has to be some middle ground. It cannot go on like that. Third person was brought in, but it became 2-1."
We had a lot of problems and disagreements. That was because if I believed in something and felt it was right. I went all out for it irrespective of who was sitting on the opposite side.
The 63-year-old, who wanted women cricketers – past and present – to get some overdue recognition during her tenure, made sure that former international players were handed a one-time benefit. She also ensured pensions got doubled, and the Indian team traveled by business class.
When asked whether she has left women's cricket better in the hands of new office bearers, including now BCCI president Sourav Ganguly, Edulji said, "Office bearers are required to run BCCI. Sourav comes with cricketing background and administrators Arun Dhumal and Jay Shah have been running their state associations. Himachal has done well in women's cricket; Gujarat and Kolkata (Bengal) are doing well now. They are taking interest and I am sure the respect that is there for women's cricket will continue."
ALSO READ: Of second comings and bravery: Sindhu Sriharsha's unconventional path to the top
The long innings of the CoA, which ended on October 23 this year, witnessed both welcoming and surprising decisions, but one thing that even they had no control over was the issue of conflict of interest. The issue occupied so much media space that even many celebrated cricketers were questioned about holding more than one position. Edulji pointed out when the CoA took over in 2017 she had said the conflict of interest is too tight – it required to be balanced, and cleared by the Supreme Court itself.
"When we got into CoA, I had said this (conflict) is not going to work in India because it is too tight. Where do the old or retired cricketers go? They will either open an academy or do some coaching or commentary. Not many people had education background for them to get proper jobs in the corporate sectors. There has to be balance of how to adjust this but somehow it was not taken seriously at that time because not many cases were coming forward. Everybody was just doing what they wanted. We never took a serious view about it," she remarked.
"Only when these complaints started coming and (an) ethics officer was nominated, that woke us up and we realised that it was too late. It had to be Supreme Court to take a call and clear it – whatever tweaks are required, how it will affect, what roles will there be… Because there are certain current players who are in commentary. It will be different now if Sourav has a view of having contract system for state players. The ball is in their court and they have gone through it so they would know."
The Arjuna awardee said that with her former teammate and captain, Shantha Rangaswamy, in the BCCI's nine-member Apex Council, she is hopeful that women cricketers will continue to get better facilities.
ALSO READ: Of Risks And Jigra – The Poonam Yadav Tale
On that note, she also added that India is not ready to host a full-fledged T20 league for women as the domestic structure still needs to improve.
"We tried to get T20 matches for women during the IPL so that they could get some recognition. We started with two teams and went to three. We cannot have a full-fledged IPL because we do not have that domestic structure yet and we do not want it (the league) for foreigners only. We want our cricketers to benefit. It will take time. Maybe this year we will have three or four teams, it could be anything. I do not know now as there is a new setup completely. The response that we got in the last edition in Jaipur was a huge success. Crowds really appreciated it and matches were televised."
"The 2017 World Cup has changed the complexion of the game. The facilities that the CoA gave to the players at that time, the respect that they got, the same benefits, top-class travel, same allowances, the prize money increase, all that helped the team to just concentrate on cricket. If they needed more support staff we gave them. All that really helped and I am glad the team gave the performance otherwise I would have been on the other side of the stick. I hope it continues that way with Shantha (Rangaswamy) sitting in the Apex Council."
When quizzed about why the BCCI declined Royal Challengers Bangalore's initiative to host a mixed-gender game featuring top players, Edulji said it would have been very dangerous and may have led to lot of injuries. "Though the game is cricket, men's cricket is different and women's cricket is different. (The) men's (game) is (about) brutal force, while women (are more) about skill and pace. We must accept the fact that it is not going to be possible for both teams to be on same page."
CoA mandated match referees to provide feedback on players' performances in domestic matches to facilitate decisions by the national selection committee instead of hiring a Talent and Resource Development Officer (TRDO). Edulji believes with matches being televised and recorded, talent cannot be hidden. "You have three or five selectors or whether you have one selector, everything now is on television and recorded. Talent cannot be hidden. We are asking the match referees to give their reports. So they are playing a double role – match referee-cum-TRDO. The interaction between selectors and state selectors is there so we do not need to cast the net so wide."
Image Credit: Hindustan Times
ALSO READ:Women Coaches, Support Staff on Shantha Rangaswamy's Mind as ICA Female Representative
This article was first published on Women's CricZone, a revolutionary website dedicated to providing exclusive insights, news & live scores from the world of women's cricket.
Read More Here.