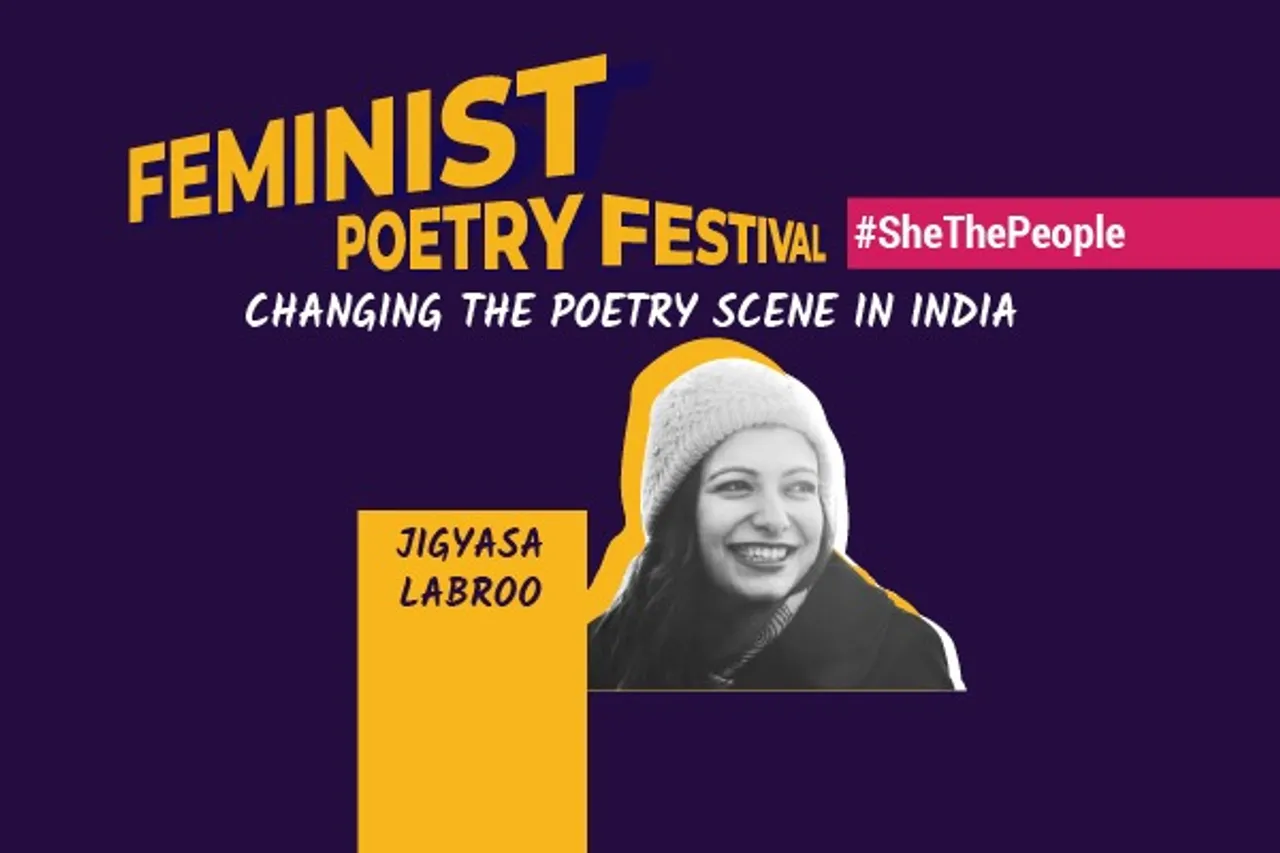 Slam Poetry in India is revolutionising the way we express ourselves and one of the prominent people contributing to this is Jigyasa Labroo, the Founder of Slam Out Loud, a not-for-profit based in Delhi running with an objective of lending a voice to children to enable them to dream and succeed in life. Shaili Chopra, Founder of SheThePeople.TV caught up with the Founder Jigyasa during the Feminist Poetry Festival organised by SheThePeople.TV to know more about her journey.
The inception of Slam Out Loud
Talking about the inception of Slam Out Loud, Jigyasa Labroo told Shaili Chopra that she was working as a Teach For India fellow in one of the low-income community classrooms of Delhi when she realised that how the dreams that everyone had for the students who studied in her classroom were restricted to academic success or finding employment. "Finding one's own voice or finding a space to discover our passion was not an option for the children coming from such a community but bringing poetry and art into my classroom made me realise that finding doors and windows to express who you are and who you want to be can open up this field for children to dream bigger and imagine more, to think of what it can be in place of what it is and that's how Slam Out Loud started.
Jigyasa added that it was a small project within her classroom and is now an organisation that uses art forms like poetry, storytelling and visual art to work on building the skills we need in life, especially for disadvantaged children.  Now, the organisation places artists in children's classrooms where the artists share their passion with the children.
Also Read:  It Doesn't Take Much To Be A Compassionate Person: Artist Adda Founder
Talking about how young people can change the world through art and poetry,  she says that these creative mediums say something which is unconventional and won't be acceptable for the first time. "Young people have been really at the forefront of movements that have changed the world. When I think about Black Lives Matter or Swadeshi Movement in India, I think about the poetry that was written at that time, the words that were said at that time but were not often appreciated. But they made a change to the status quo and so, we need a community that nurtures poetry. There also needs to be voices of dissent coming out through poetry", Jigyasa Labroo asserted that she believes that young people and children are also very marginalized. Every decision in their life is taken by someone else. So, art can play that role in giving them that voice that makes a space for them to claim at least their voice.
Future Plans
On being asked where she wants to take her initiative in the future, she says that she wants children to have agency over their choices. "I am fine with the number game being absolutely fine as long as we know which field we are going to play in and what winning looks like. At Slam Out Loud, I want every child to get a safe space to express and find themselves and arts playing that role without making a difference between where a child is born and my goal in the next couple of years will be changing how art education happens in our country and this will happen if more and more people learn to make art spaces inclusive", Jigyasa Labroo signed off.
Also Read: 12 Must Follow Indian Female Artists On Insta Challenging Stigma And Patriarchy